Get ground snow load directly from your design code, via SkyCiv's interactive design map
SkyCiv has integrated an interactive ground snow load map to help engineers get the ground snow loads on various locations by simply entering in a site location. Currently, the interactive map supports the ground snow load for the following design codes and site locations:
Design Standard
Countries/Regions Supported
ASCE 7-10/7-16
United States of America
AS/NZ 1170.3
Australia and New Zealand
EN 1991-1-3
Belgium
France
Germany
Ireland
Luxembourg
Portugal
The Netherlands
United Kingdom
NBCC 2015/2020
Canada
The ground snow load value is simultaneously calculated with the wind speed for the specific location input. Moreover, the snow load calculation can still be used even if the location is not included in the supported countries as long as the value is manually defined and the calculation procedure is similar to the code selected.
SkyCiv Design Snow Load Map
The free tool allows up to 2 entries per day before it requires you to sign up for a SkyCiv Free Account. For users who purchased the standalone module or Professional Account, you can make as many calls as you like to get the ground snow load of various locations. From there, this ground snow load will be used on different cases so we can apply the appropriate design snow load on the structure.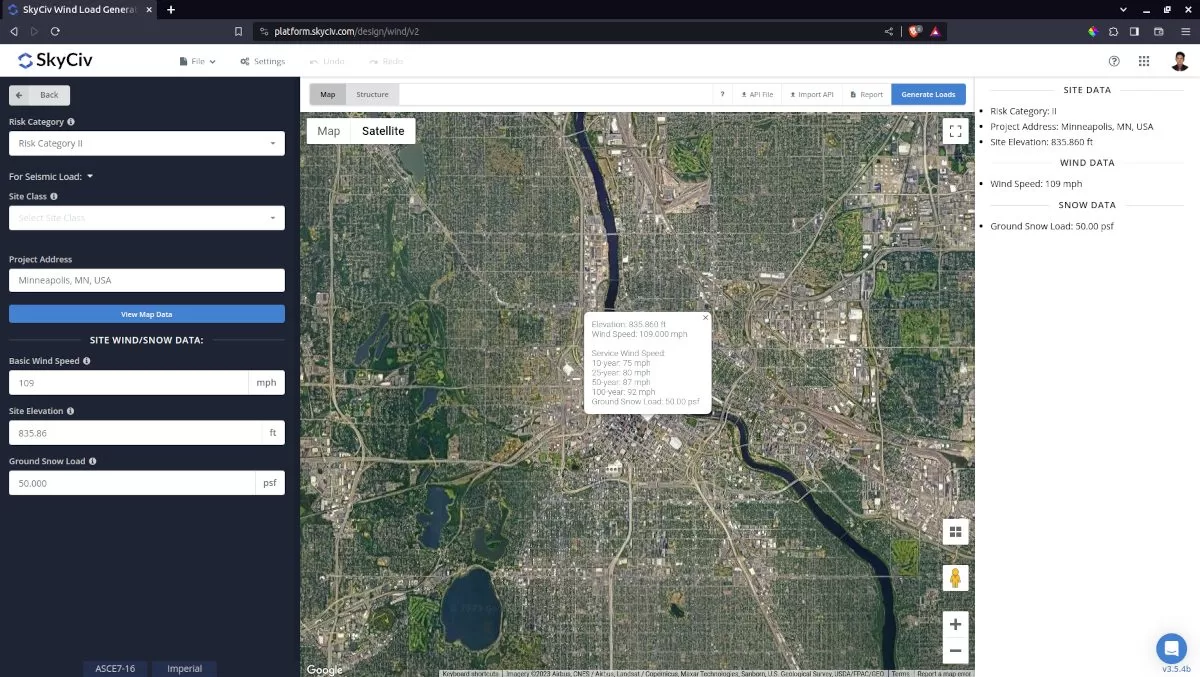 To get you started, here are some example snow load calculations: