Bring your structure to life via the 3D Renderer and visualize the structure accurately
The 3D renderer within SkyCiv Structural 3D allows you to visualize the structure in its physical sense. Wireframe members are replaced with their full cross section, and plates have their thickness rendered too. Using the Visibility Settings on the right, you can adjust visual settings such as showing a base or coloring the sections.
To enter the 3D rendered version of your model at any point, go over the visibility toolbar and click on the bottom-most button – it looks like a 3D cube – and you will see your members as 3D.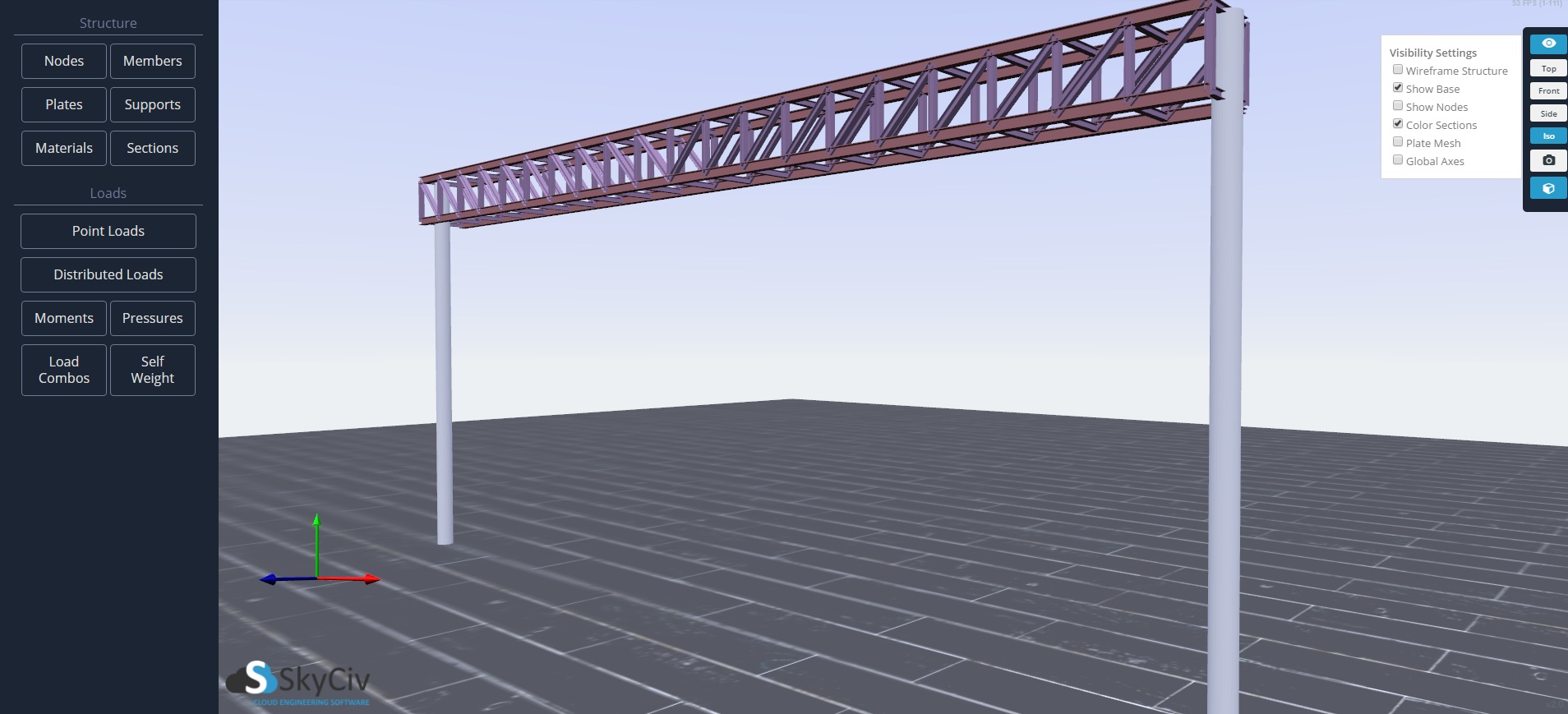 The 3D Renderer is useful for:
Checking the units are correct
Checking your member sizes and node coordinates make sense
Offsetting members or plates (can visualize the movement in 3D space)
Rotating Members (visualize what direction they are rotating)
3D Rendering on Hover
Another way to take advantage of the 3D rendering feature in S3D is using the 3D Members on Hover function. Toggle this on by going to the visibility toolbar, then going to Visibility Settings and clicking on 3D Members on Hover.
This function will let you quickly check the orientation or your members. This comes in handy especially when using members that are not symmetrical over both axis', i.e., I-shaped members: