SkyCiv Beam Shell FEA
SkyCiv Beam Shell FEA provides an easy-to-use and integrated solution for the analysis of complex prismatic and non-prismatic beams. Easily customize beam penetrations, stiffeners, and tapers.
SkyCiv Beam Shell FEA performs realistic simulation using linear and non-linear analysis (including material and geometric nonlinearity) with additional allowance for geometric imperfection.
Experience a new level of modelling and analysis based on smart parametric inputs. A unique design approach, usable by engineers of all experience levels.
Started for free today or give it a try with our Free Beam Calculator!
Discover key features of SkyCiv Beam Shell FEA
Model complex beam penetrations, stiffeners, and tapers, within minutes
Web Stiffeners and Openings
Create vertical and horizontal web stiffeners anywhere along your beam. Optimize their position and shape to prevent local and global buckling.
Model beam penetrations by using the web openings functionality. Create openings in a variety of shapes, including:
Circles
Rectangles
Chamfered Rectangles (Diamonds)
Polygons with custom radius and corner numbers
Openings can also include stiffeners automatically created along their perimeters to match your chosen shape.
Corrugated and Hybrid Webs
Create and customize corrugated webs in combination with flat elements to reduce usage of stiffeners.
Control the shape of corrugation and use in prismatic or non-prismatic beams.
Your Own Virtual Laboratory
When an extra level of detail is required, utilize SkyCiv Beam Shell FEA to determine exactly how non-linear plastic behavior is distributed throughout your members and how they affect buckling characteristics.
Non-linear analysis is performed in steps. Drill down into the details of each step to see precisely how your member progressed to failure. Identify where and how your member entered plasticity, along with its post buckling behavior.
Powerful FEA Solving
The software supports a number of analysis features and capabilities, including:
Linear Static
Linear Buckling
Geometric Non-Linear
Geometric and Material Non-Linear
Introduce imperfections, displacements and other detailed input to your model
Review reaction, stress, strain and displacement results
Review results with direction, view and deformation scaling options
Screenshot and review clear results with coloured contours using the graphical interface
Integrated with SkyCiv Structural 3D!
SkyCiv Beam Shell FEA is integrated with SkyCiv Structural 3D so you can perform detailed analysis on your members. Simply right click the member and click Launch SkyCiv FEA to open it up in the FEA software. From there you can mesh, add boundary conditions, loads, displacements, imperfections and perform detailed analysis on the sections.
Particularly useful for cold formed shapes and critical elements. Perform detailed buckling analysis and a range of geometric and material non-linear solves.
More benefits from SkyCiv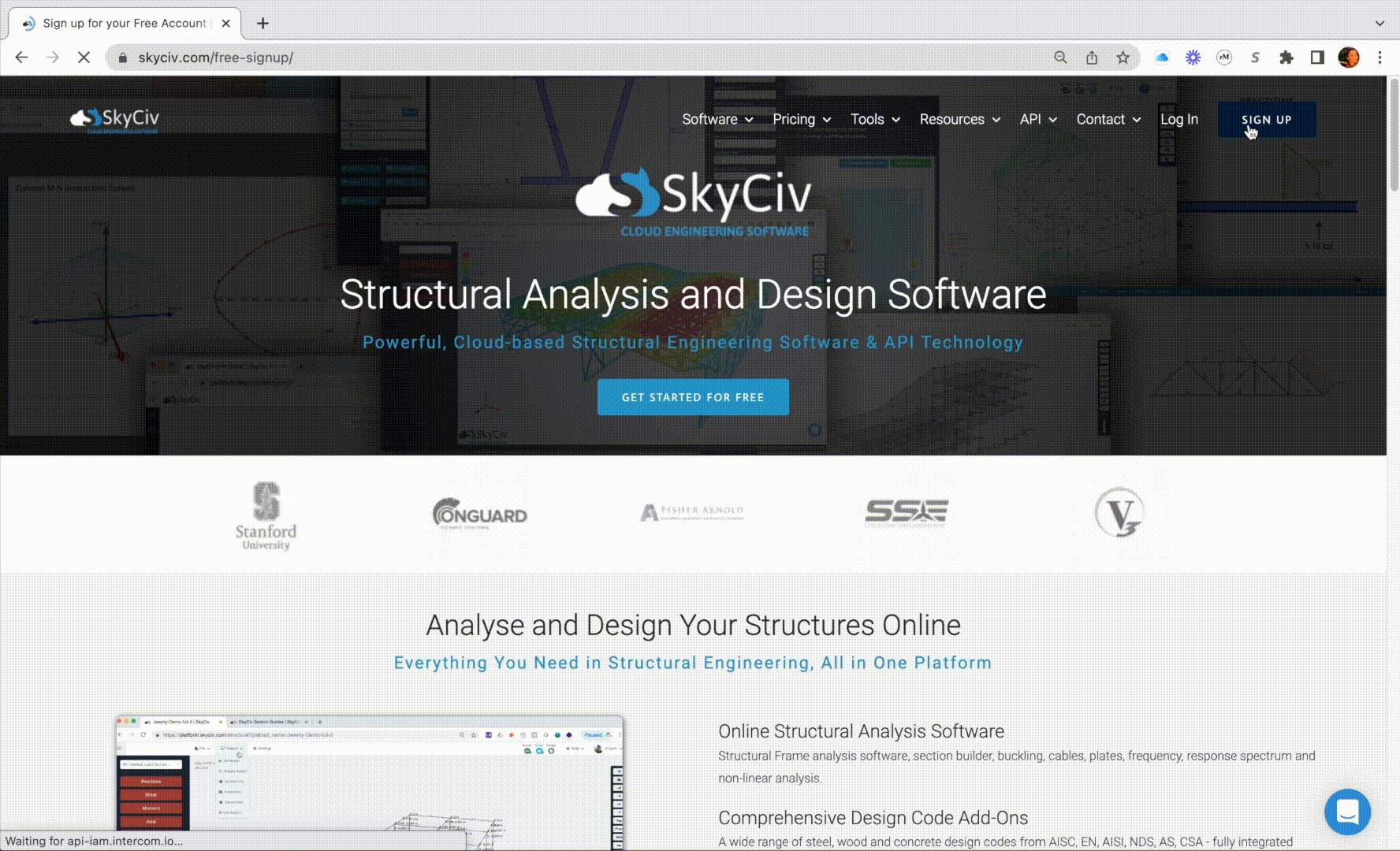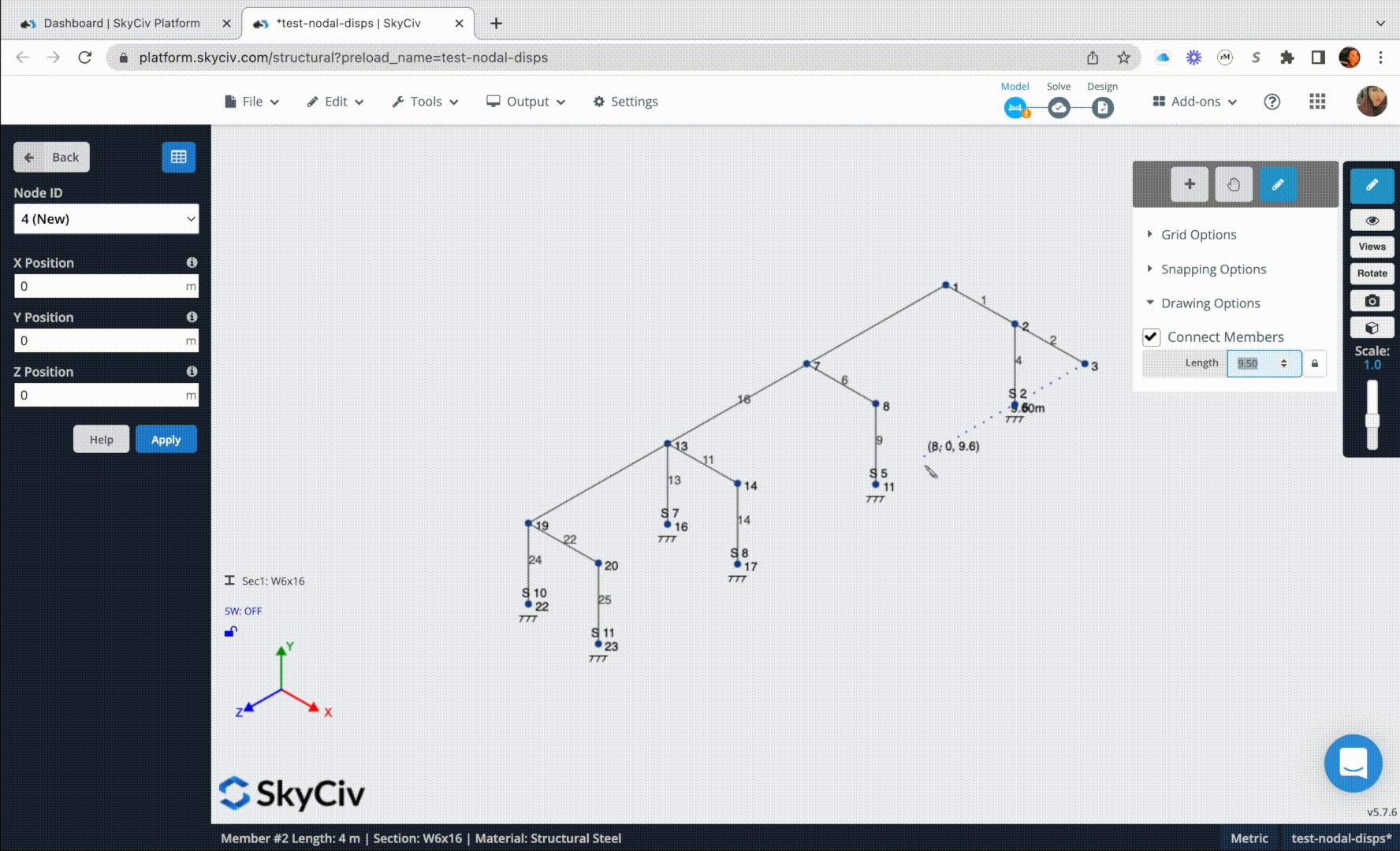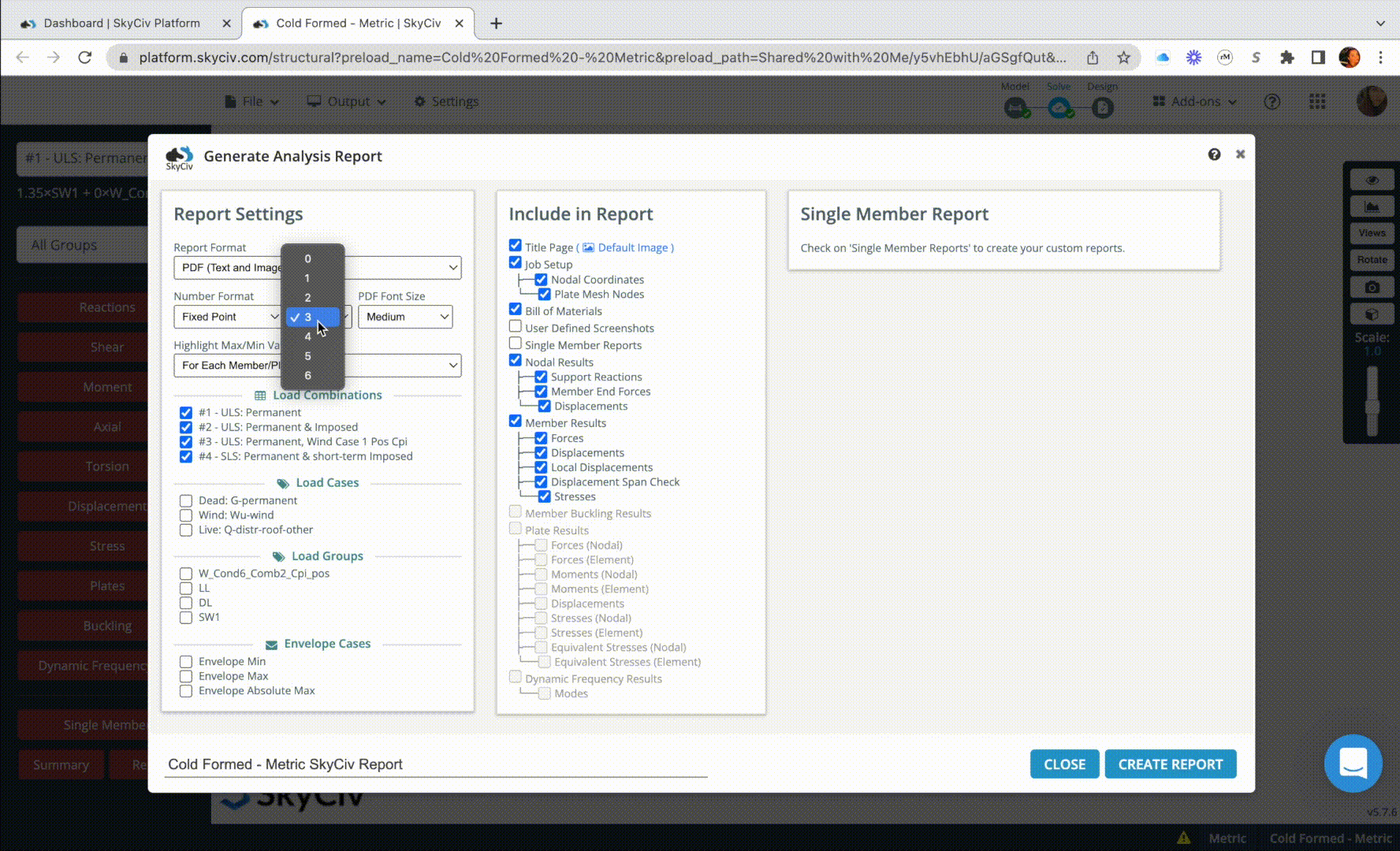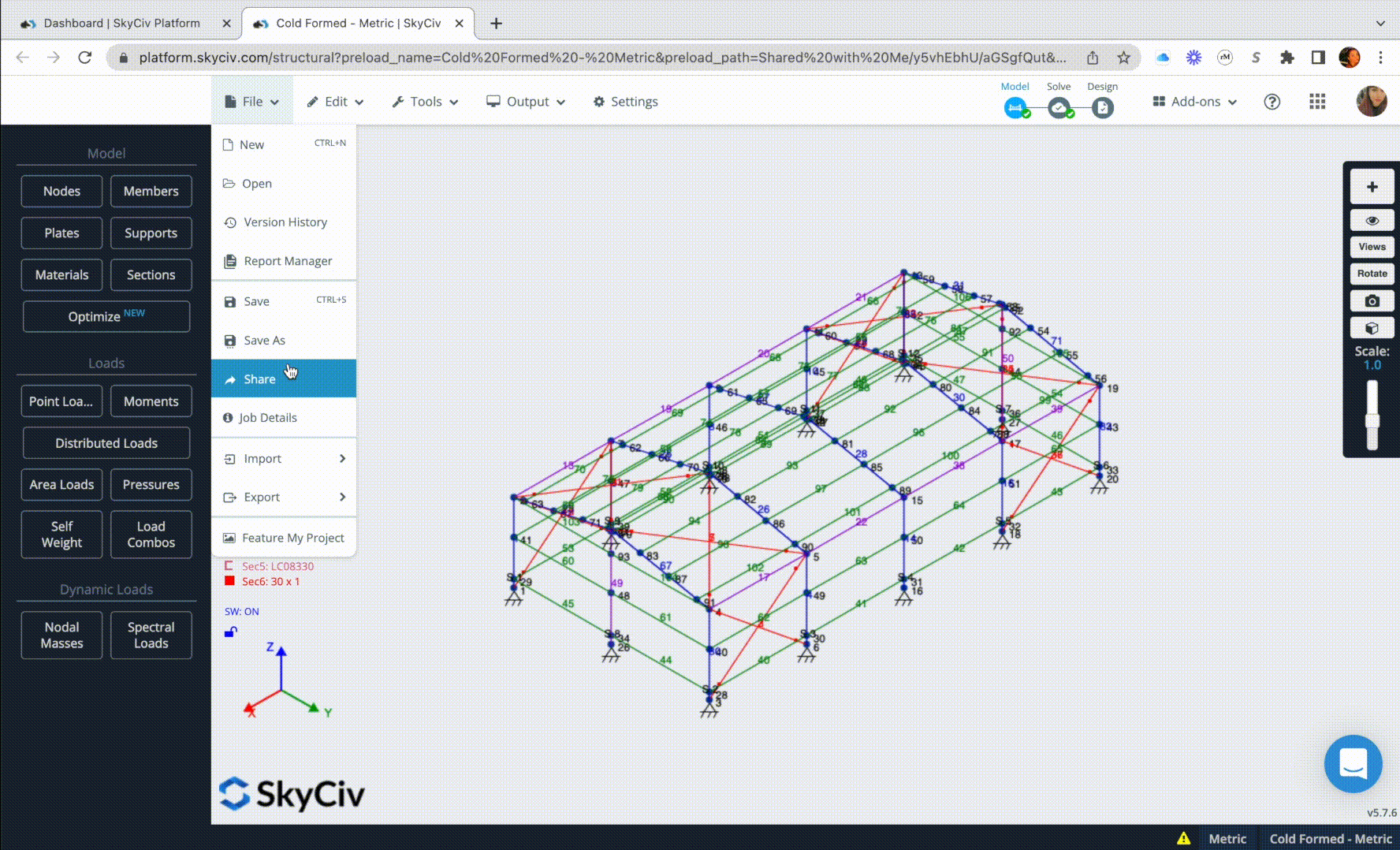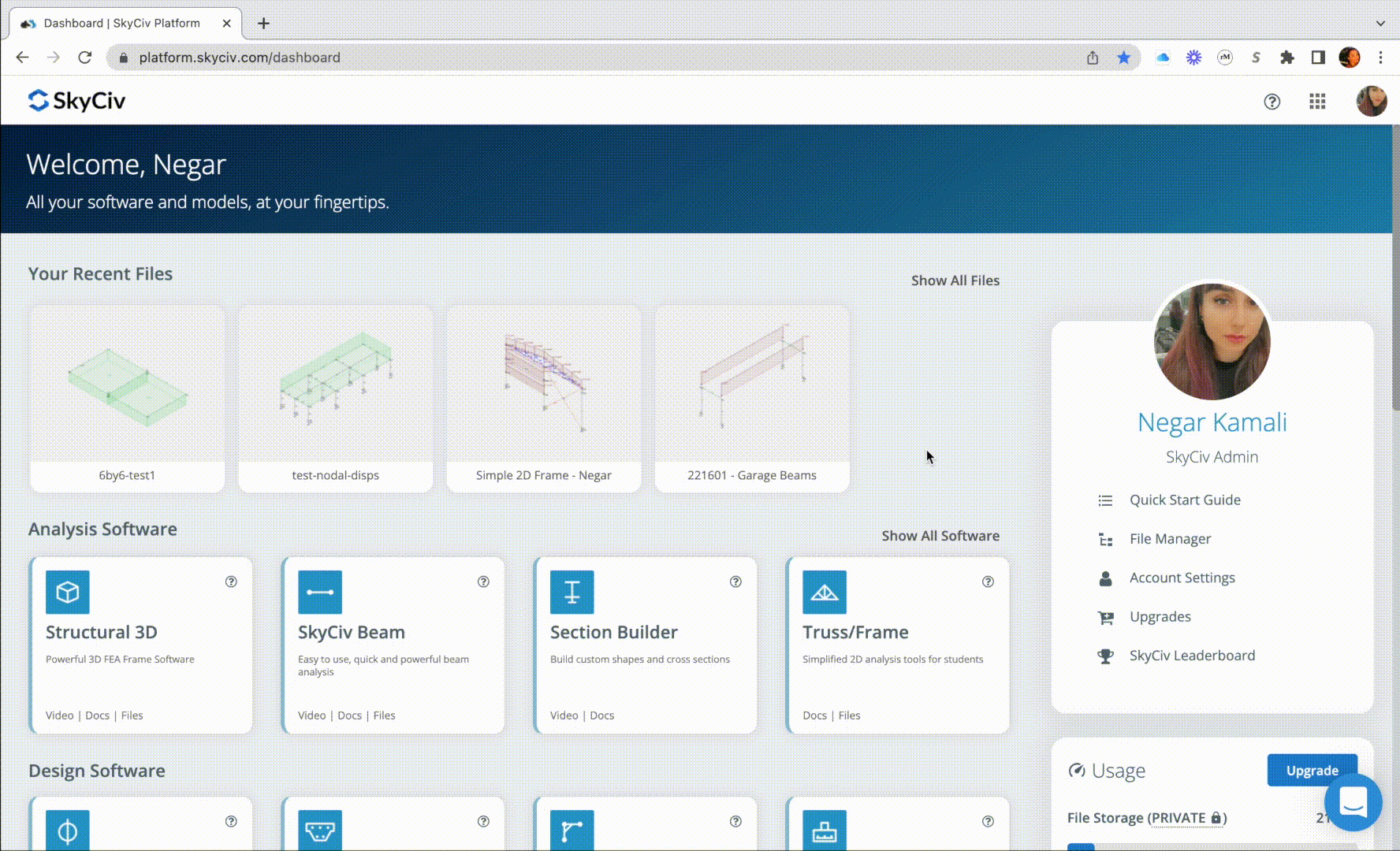 SkyCiv structural design software is 100% cloud, giving you instant access through your web browsers. Simply log into your SkyCiv account and visit the software directly. You can now access your files from anywhere and at any time.
---
SkyCiv software is built with a number of great modeling, editing, and reviewing features that help you achieve a much faster modeling workflow. These range from the pen tool, bulk editing, camera roll, and more.
Learn about SkyCiv modeling features →
---
Clear step by step calculation reports help the engineer understand exactly what the software is doing - no more blackboxes!
Learn about reporting →
---
Share and collaborate in real-time with your team using our file sharing and permission control functionalities. They also allow the SkyCiv Support team to view your models so support can never be easier.
Learn about file sharing →
---
---
"The ease of use and the presentation of the results are both awesome. I have had ongoing interaction with the support team and everyone is excellent!"
It is used for various civil and mechanical engineering courses and the students love it. We are happy with the continuous updates to SkyCiv as well, highly recommended.
"It was easily the most intuitive package available to learn; it is particularly easy to build the 3D model and define nodes, members, supports, materials, sections, then apply loads & combinations."
Included in Structural 3D