SkyCiv Reinforced Concrete Design
Integrated seamlessly with Structural 3D, the Reinforced Concrete Design module supports concrete beam design and column design for a variety of building codes. Run and optimize the concrete section design calculations on your entire 3D structure in just a few clicks. Take advantage of detailed hand calculations for deeper investigation. Use the General Section Designer to easily layout rebar and design any shaped section.
Discover key features of SkyCiv RC Design
A full-featured online structural analysis software, including beams, plates and cables
Add beams, rebar, and loads within minutes
Run complete Reinforced Concrete beam design and RC column design for ACI 318, EN2, CSA, A23, BS 8110, and AS 3600
Fully built into SkyCiv Structural Analysis Software and Beam Software, or add your own beam input
Add, edit and remove longitudinal and shear rebar, with graphics
Add multiple layers of top, bottom, and stirrup reinforcement
Import Multiple Load Combinations from US, UK, EU, CAN, and AUS libraries
Add in forces or use SkyCiv Analysis software to pull in results
A clear summary of results with green and red pass/fail results
Helpful Documentation, including Verification Models
Detailed calculation reports
SkyCiv believes engineers should have access to all the information about their designs. This includes the calculations made by the software. SkyCiv Concrete Design reports show the full step-by-step calculations, which structural engineers can review:
Custom Company logo and model setup information
Detailed calculations of plastic centroid values
Relevant assumptions and failure criteria
Clear pass/fail summary results
Download Sample Reinforce Concrete Calculation Report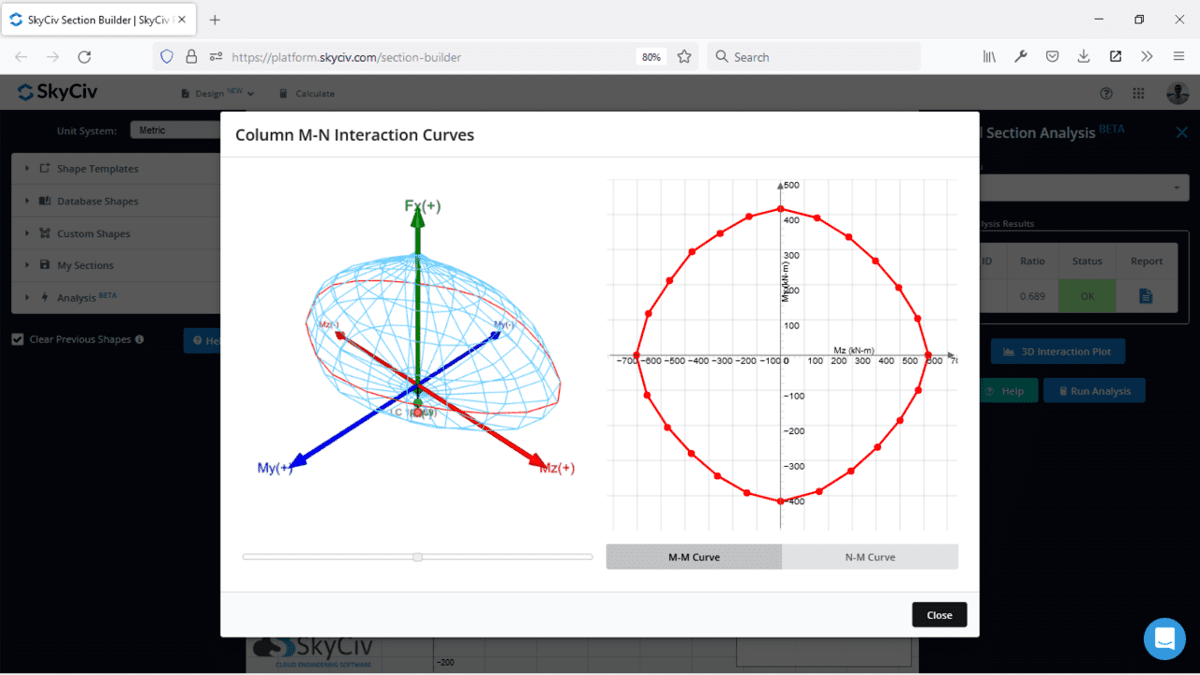 Custom section design
The SkyCiv General Section Designer module allows you to add reinforcement and loads to test your section's moment and axial capacities. Design your concrete sections easily, using SkyCiv General Section Designer:
Add template or custom shapes via Section Builder
Easy reinforcement input and editing capabilities
Load in common materials, or add your own custom materials
Apply multiple loads, testing more than one case in one go
Review moment and axial capacities, stress/strains, stress contours, and utility ratios
Review real-time M-N interaction curves
Integrated with SkyCiv Structural 3D
With nothing to download or install, you can instantly pull the forces, spans, loads, and load combinations directly from your structural analysis model. Instantly check your model for flexure, shear, axial, and much more.
Also fully integrated with SkyCiv Beam
Forces automatically imported from structural models
Supports load combinations from ASCE 7-10, AS 1170, EN1 and NBCC
Spans, cross-sections and materials imported from your model
Class and group members together, to complete one design for multiple members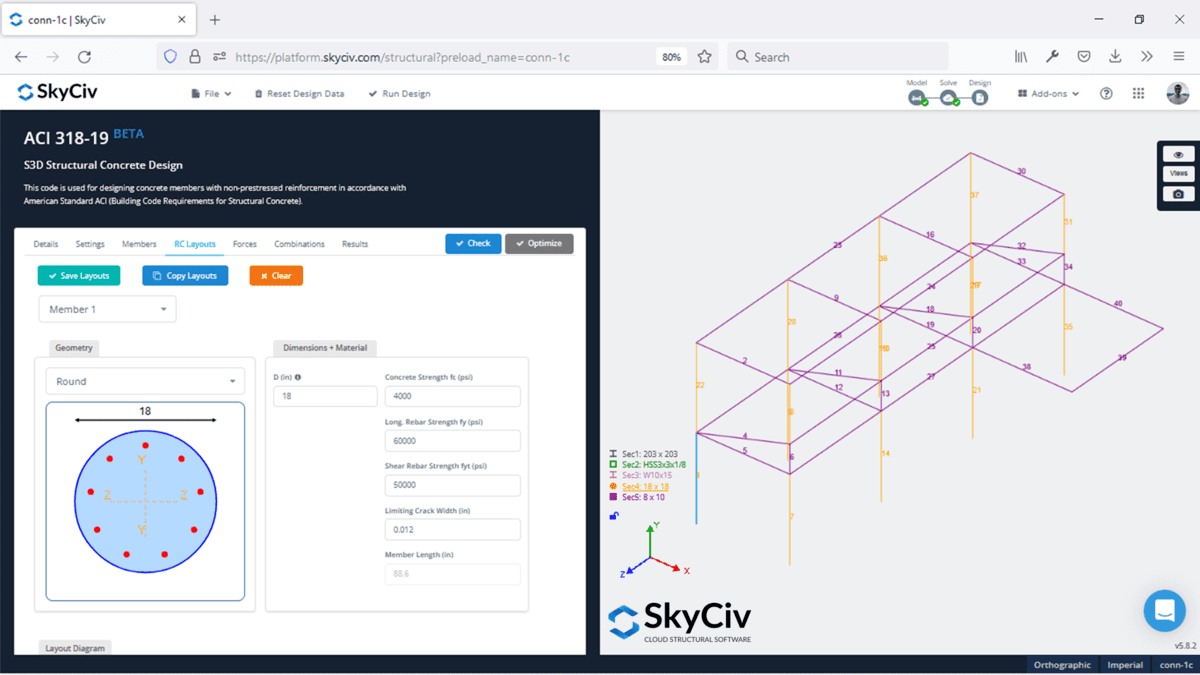 Reinforced concrete slab design
SkyCiv also has powerful slab design capabilities for ACI 318, AS3600 and EN2 for concrete slab and plate design! This is available under our slab design module, which includes the following features:
Automatically imports materials and analysis results from S3D
Automatically imports cutouts, mesh and plate attributes from S3D
Assign different reinforcement zones
Design and optimize reinforcement
Review moment and axial capacities, stress/strains, stress contours, and utility ratios
More benefits from SkyCiv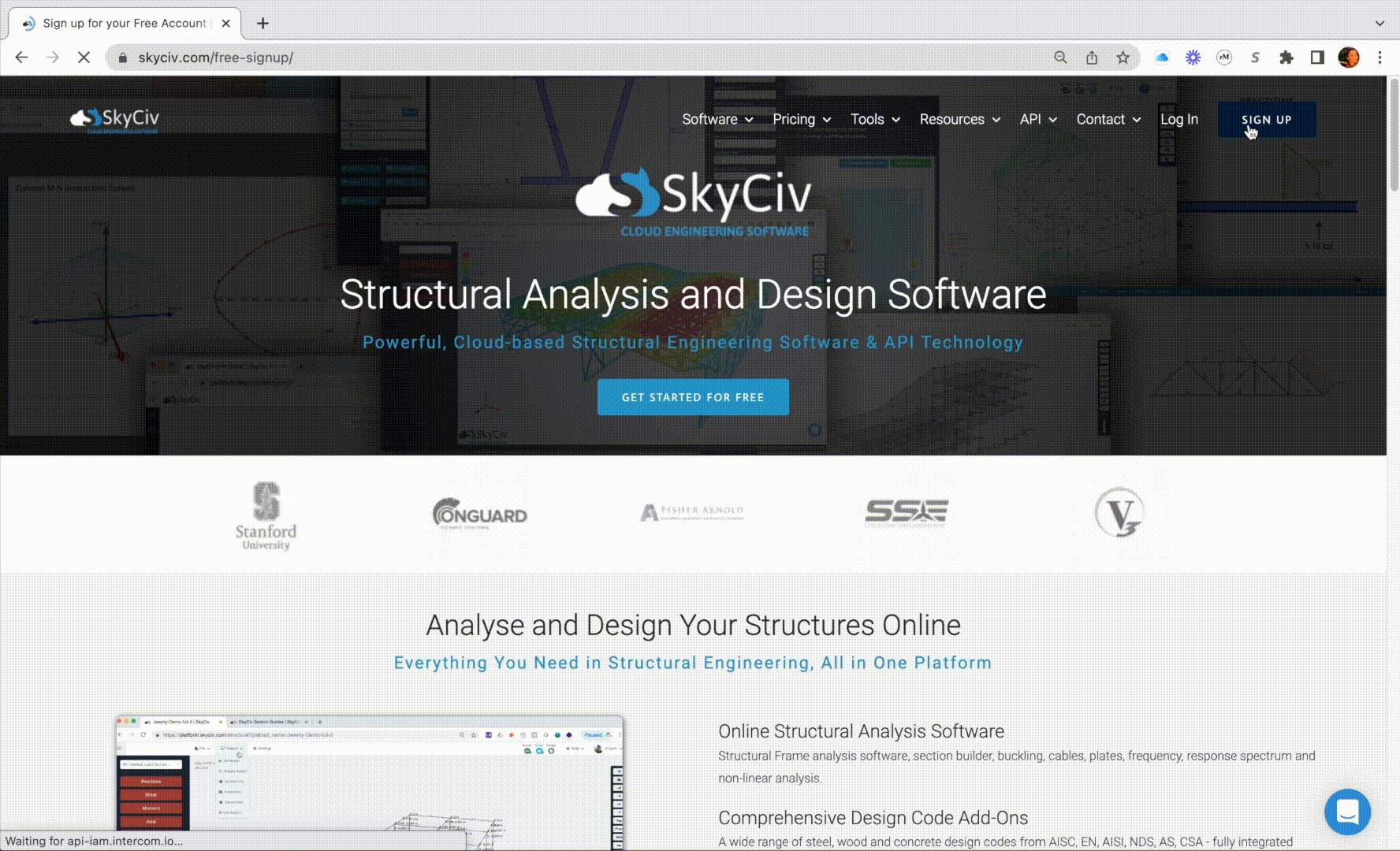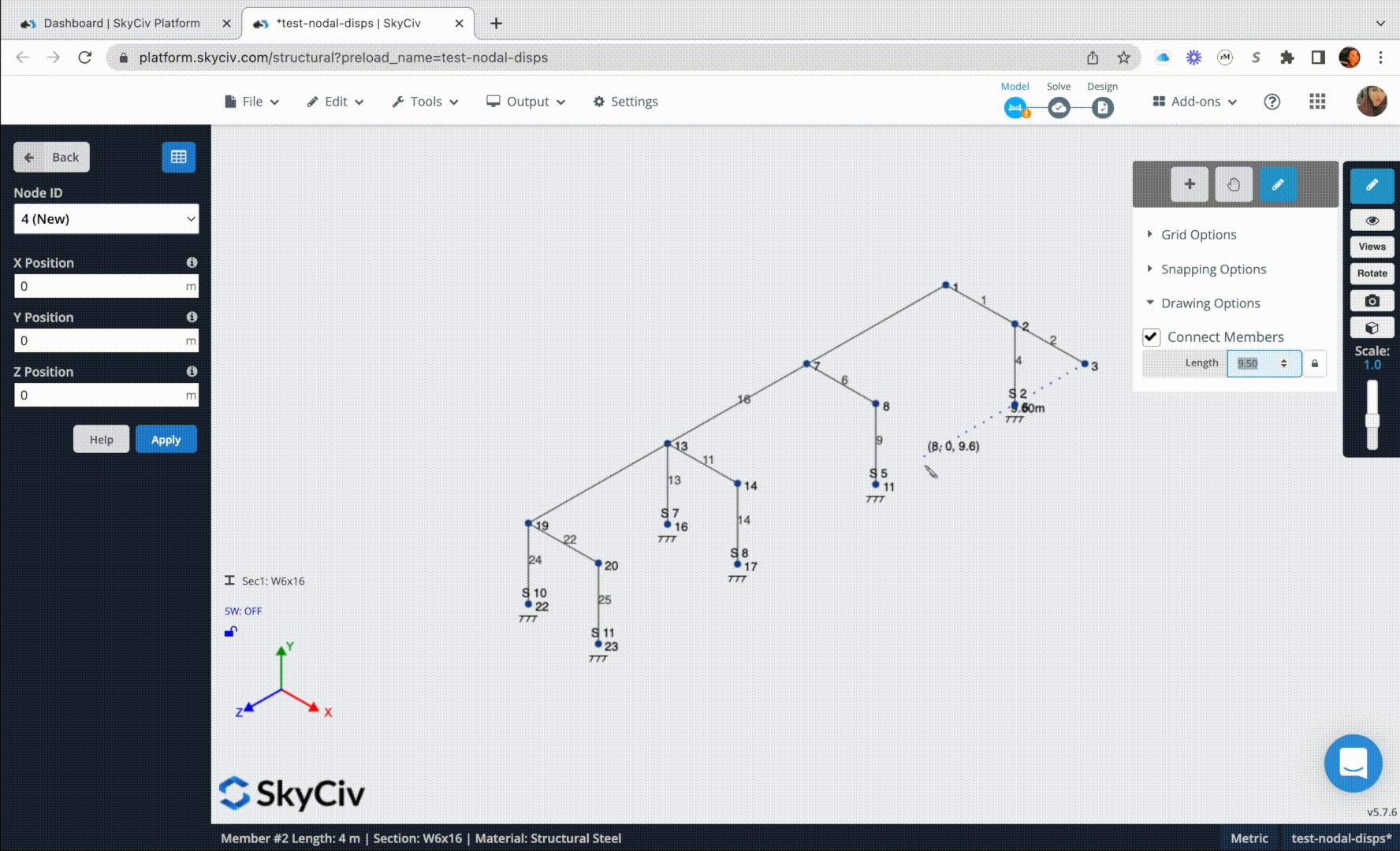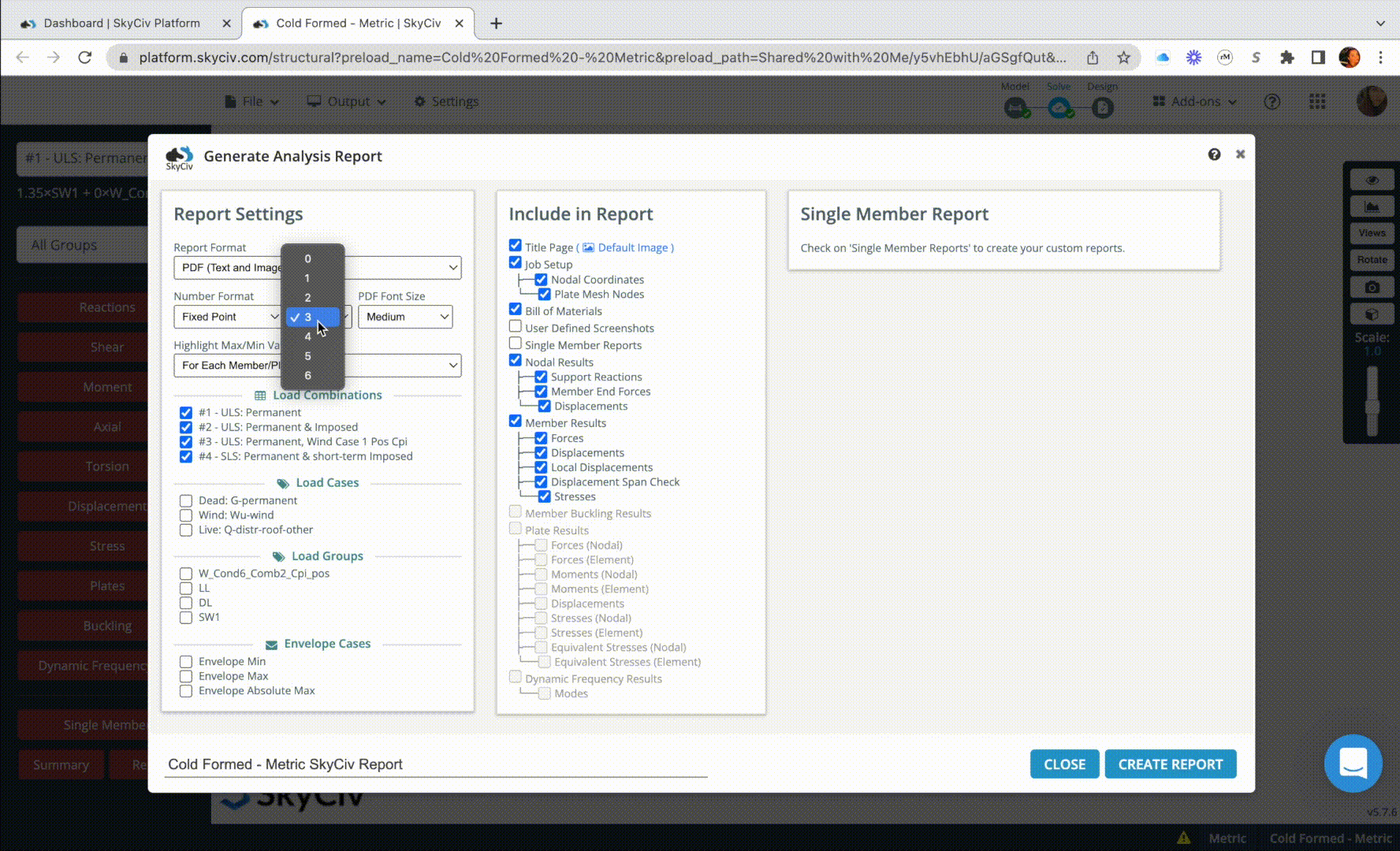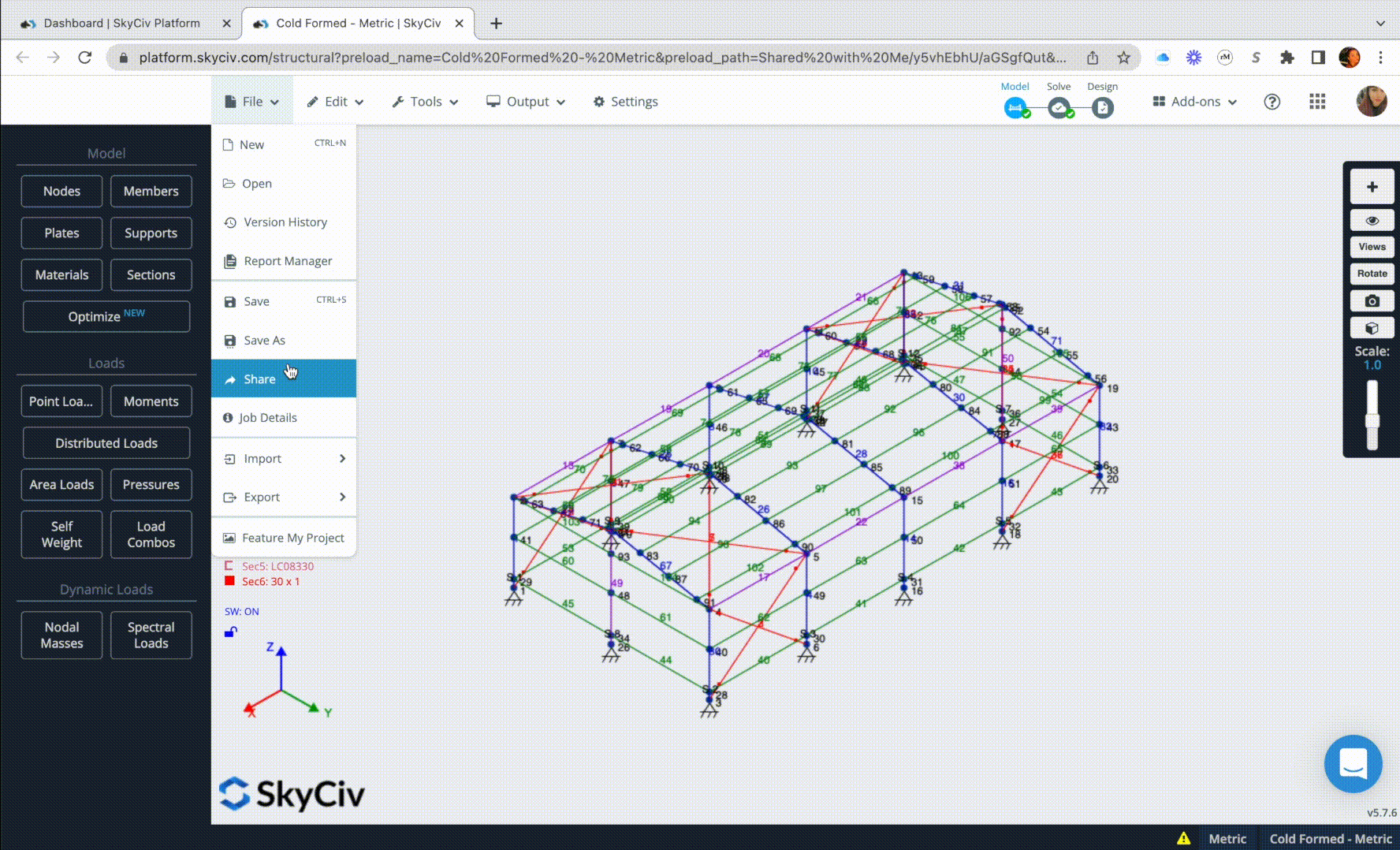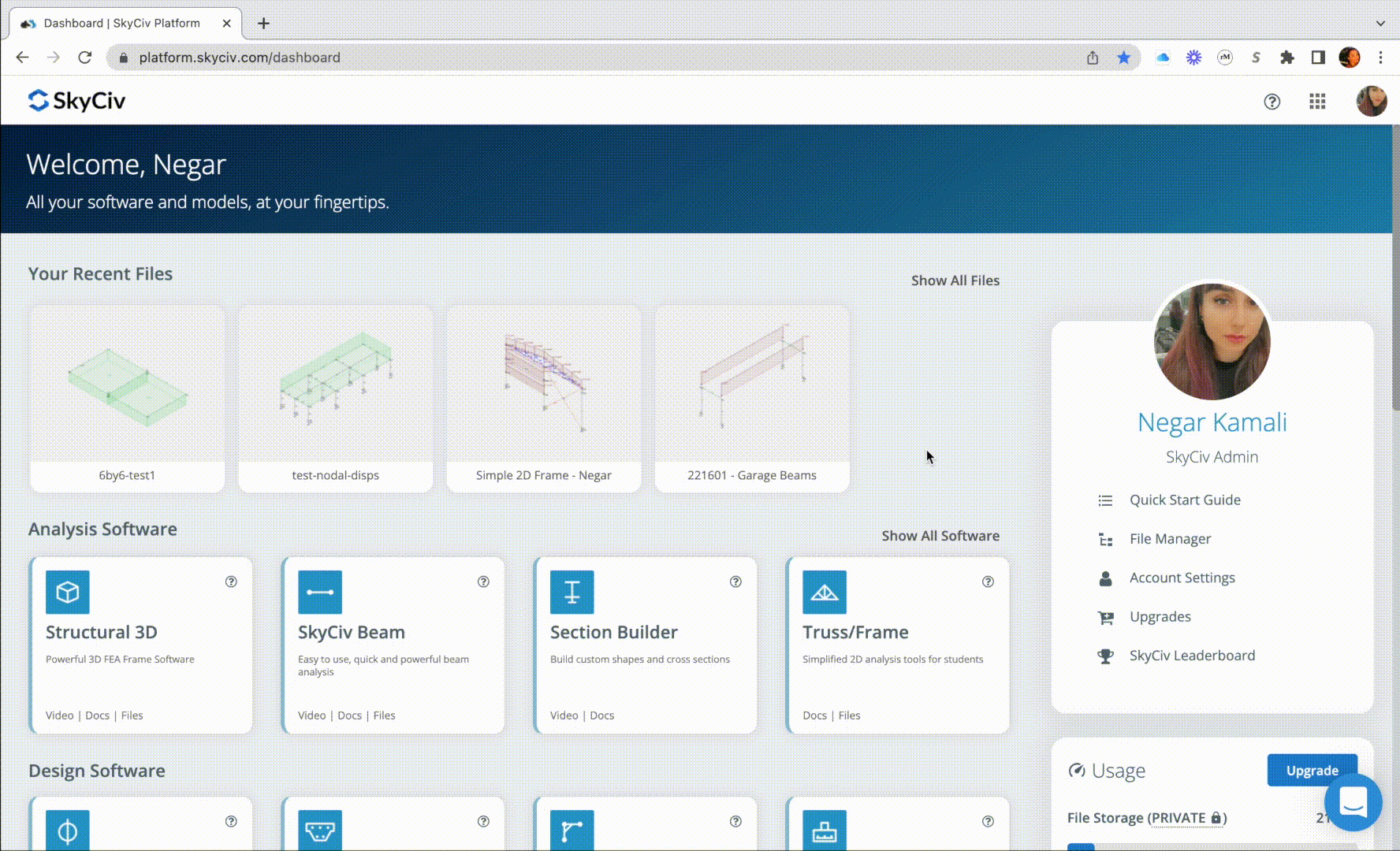 SkyCiv structural design software is 100% cloud, giving you instant access through your web browsers. Simply log into your SkyCiv account and visit the software directly. You can now access your files from anywhere and at any time.
---
SkyCiv software is built with a number of great modeling, editing, and reviewing features that help you achieve a much faster modeling workflow. These range from the pen tool, bulk editing, camera roll, and more.
Learn about SkyCiv modeling features →
---
Clear step by step calculation reports help the engineer understand exactly what the software is doing - no more blackboxes!
Learn about reporting →
---
Share and collaborate in real-time with your team using our file sharing and permission control functionalities. They also allow the SkyCiv Support team to view your models so support can never be easier.
Learn about file sharing →
---
---
"The ease of use and the presentation of the results are both awesome.
I have had ongoing interaction with the support team and
everyone is excellent!"
It is used for various civil and mechanical engineering courses and the students
love it. We are happy with the continuous updates to SkyCiv as well,
highly recommended.
"It was easily the most intuitive package available to learn; it is particularly easy to build the 3D model and define nodes, members, supports, materials, sections, then apply loads & combinations."
Included in Structural 3D