Retaining Wall Design Software
The Retaining Wall Design Software helps engineers design Cantilever and Gravity retaining walls and is suitable for the calculation of block or concrete walls. The software includes calculations for overturning, sliding, and bearing utilization ratios. Once a design has been executed, a PDF design report can be generated to show the detailed calculations steps and references followed to achieve the results.
Various components of the retaining system can be calculated including the retaining wall stem, the concrete retaining wall footing, and the soil layers on both sides of the wall.
Discover key features of SkyCiv Retaining Wall Design Software
Easy to use, powerful calculations, design checks and exceptional graphics
Retaining wall calculations
SkyCiv Retaining Wall module calculates a number of stability checks and calculations to help complete the typical design of retaining walls.
Overturning Calculations - To ensure the wall is no susceptible to tipping over
Sliding Calculations - To ensure the wall will not slide due to lateral earth pressure
Bearing Calculations - To ensure the ground beneath can support the structure
Soils: Passive/Active/Substructure, inclined soils, multi-layered soil
Stem/Structure: Stem (including tapered), Base Input, Keys
Loading: Supports line, patch, and uniform loading
Clear and easy capacity and Factor of Safety calculations
Detailed PDF Reporting
Design capabilities
SkyCiv Retaining Wall design includes built-in Design Checks for the following design standards:
American: ACI 318
Australian: AS 3600
European: Eurocode 2
With design checks for the Stem, Toe, Heel and Shear Keys, your design checks are comprehensive and detailed in our design reports. Checks include strength checks for bending, shear due to earth/soil pressures and super imposed loads.
Full calculation reports
Structural engineers should have access to the calculations the software is performing. SkyCiv Retaining Wall Design reports show the full step-by-step calculations that structural engineers can review:
References to relevant chapters, checks, and assumptions for all calculations to ACI SP-17
Custom Company logo and model setup information
Detailed calculations of soil analysis
Relevant assumptions and failure criteria
Clear pass/fail summary results
More benefits from SkyCiv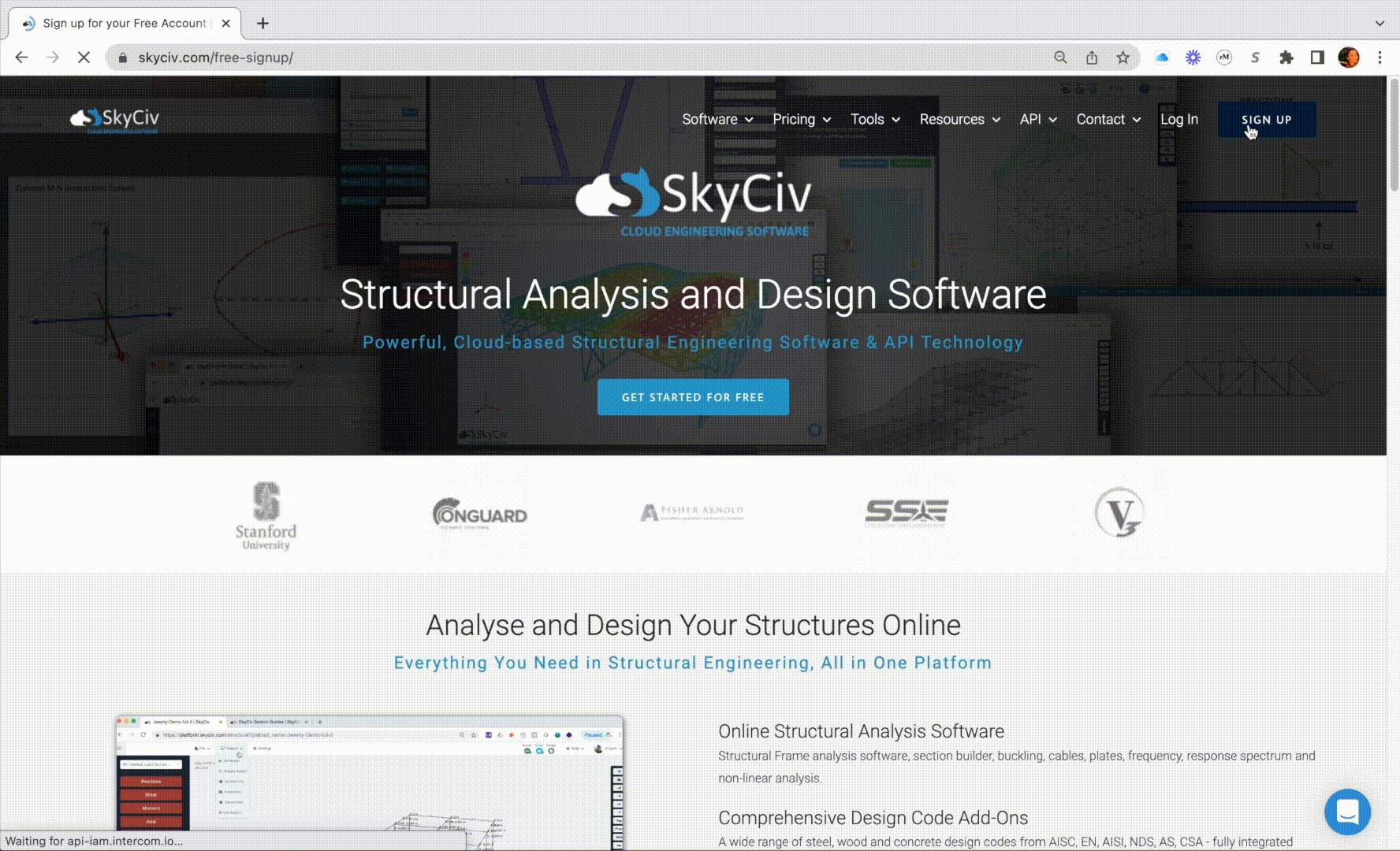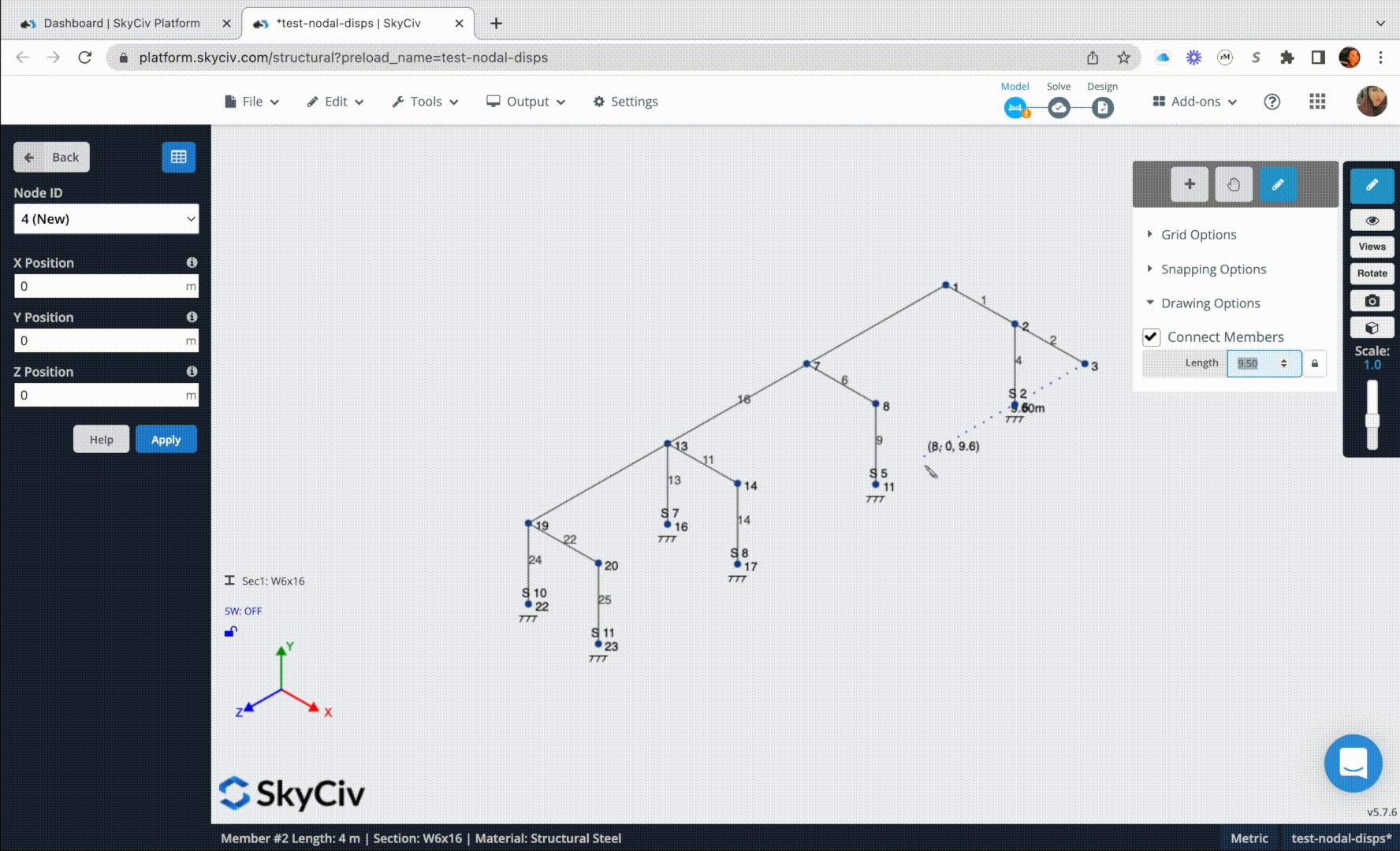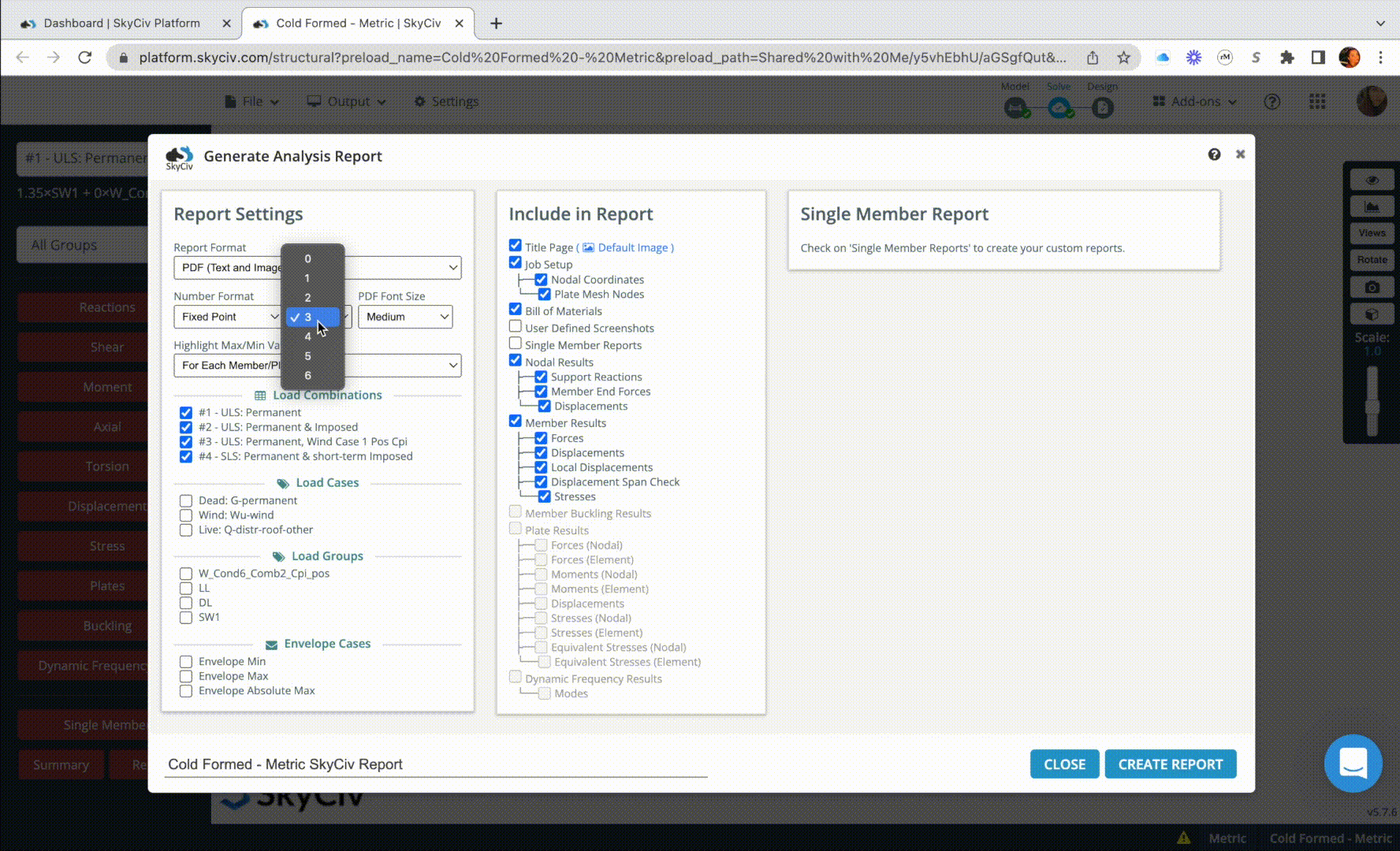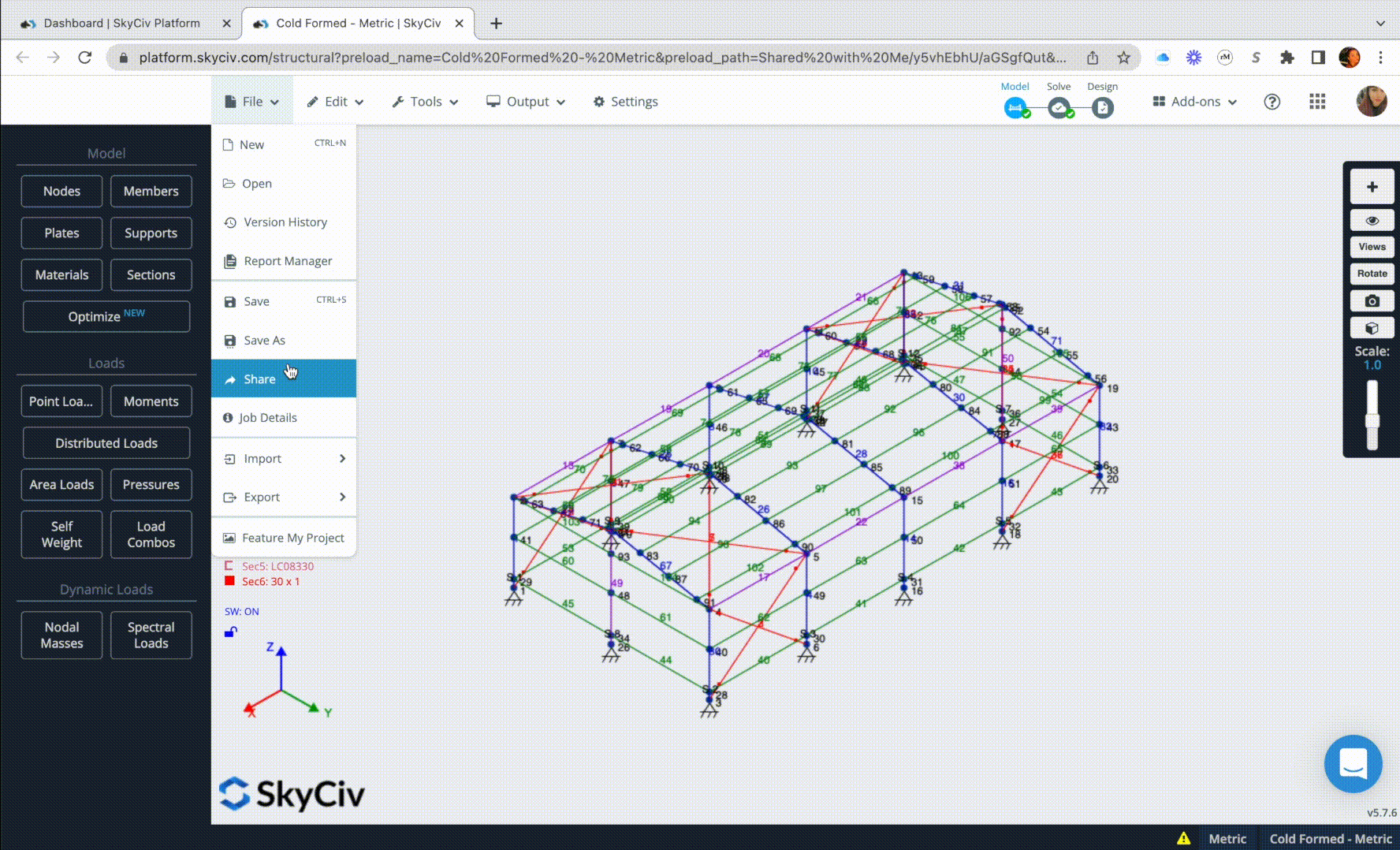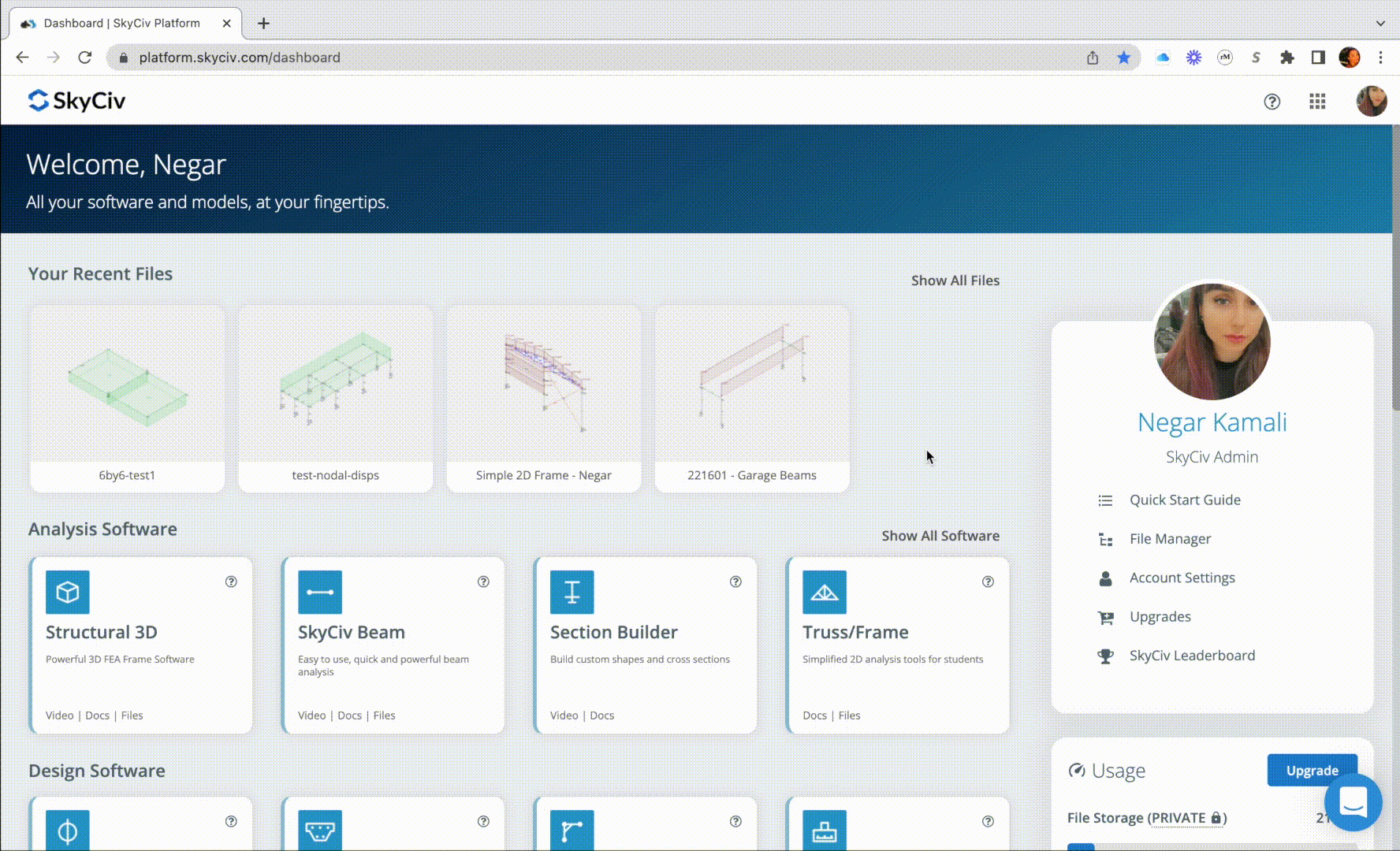 SkyCiv structural design software is 100% cloud, giving you instant access through your web browsers. Simply log into your SkyCiv account and visit the software directly. You can now access your files from anywhere and at any time.
---
SkyCiv software is built with a number of great modeling, editing, and reviewing features that help you achieve a much faster modeling workflow. These range from the pen tool, bulk editing, camera roll, and more.
Learn about SkyCiv modeling features →
---
Clear step by step calculation reports help the engineer understand exactly what the software is doing - no more blackboxes!
Learn about reporting →
---
Share and collaborate in real-time with your team using our file sharing and permission control functionalities. They also allow the SkyCiv Support team to view your models so support can never be easier.
Learn about file sharing →
---
---
"The ease of use and the presentation of the results are both awesome.
I have had ongoing interaction with the support team and
everyone is excellent!"
It is used for various civil and mechanical engineering courses and the students
love it. We are happy with the continuous updates to SkyCiv as well,
highly recommended.
"It was easily the most intuitive package available to learn; it is particularly easy to build the 3D model and define nodes, members, supports, materials, sections, then apply loads & combinations."
Included in Structural 3D