How are mechanical engineers using SkyCiv?
Mechanical Engineers often rely on CAD and Simulation to analyze structures; however, when conducting design and structural analysis, SkyCiv Structural Analysis Software is a solid solution in ensuring structural integrity, helping you perform design, stress, vibration and fatigue analysis of structures in a quick and affordable way. Our advanced and easy-to-master modelling features allow you to analyze a frame or member-based structure in a matter of minutes, not hours!
The Work of Mechanical Engineers
Mechanical engineering is a broad engineering discipline that applies the principles of engineering, physics, and materials science for the design, analysis, manufacturing, and maintenance of mechanical systems. Mechanical engineers have a solid understanding of mechanics, kinematics, thermodynamics, materials science, electricity and structural analysis, and their work generally involves the design, production, and operation of machinery.
Discover key features of SkyCiv
Features that help Mechanical Engineers design faster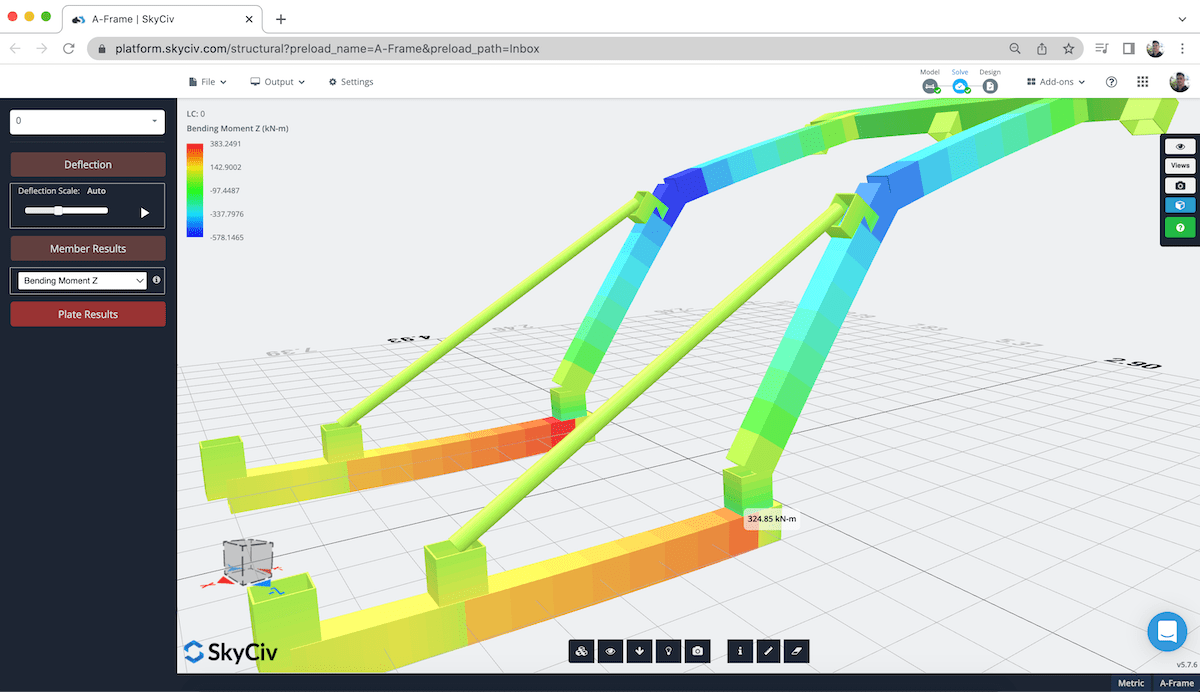 Fast and Reliable Analysis
Did you know it's 10x faster to model and analyse a frame in SkyCiv than CAD/FEA? In this article, we explore the difference in modelling time and accuracy in performing a structural analysis in CAD vs our frame analysis software.
Simpler models, faster results with SkyCiv Structural 3D.
Import from SolidWorks and other CAD Programs
SkyCiv is streamlining design processes - starting with integrating with other programs. Models can now be imported using the SolidWorks plugin, which imports your members, sections, loads and other information saving you hours of unnecessary remodelling.
We also support importing DXF, which is a common file format used by a lot of CAD programs. This imports your model geometry, ensuring a seamless transfer of information.
Define custom shapes, assign custom materials to your shapes and perform complex section calculations in a matter of seconds with SkyCiv's Section Builder.
The SkyCiv Section Builder is capable of modelling using points, lines, or even import DXF files from CAD - all while using FEM to calculate accurate and reliable geometric properties.
More benefits from SkyCiv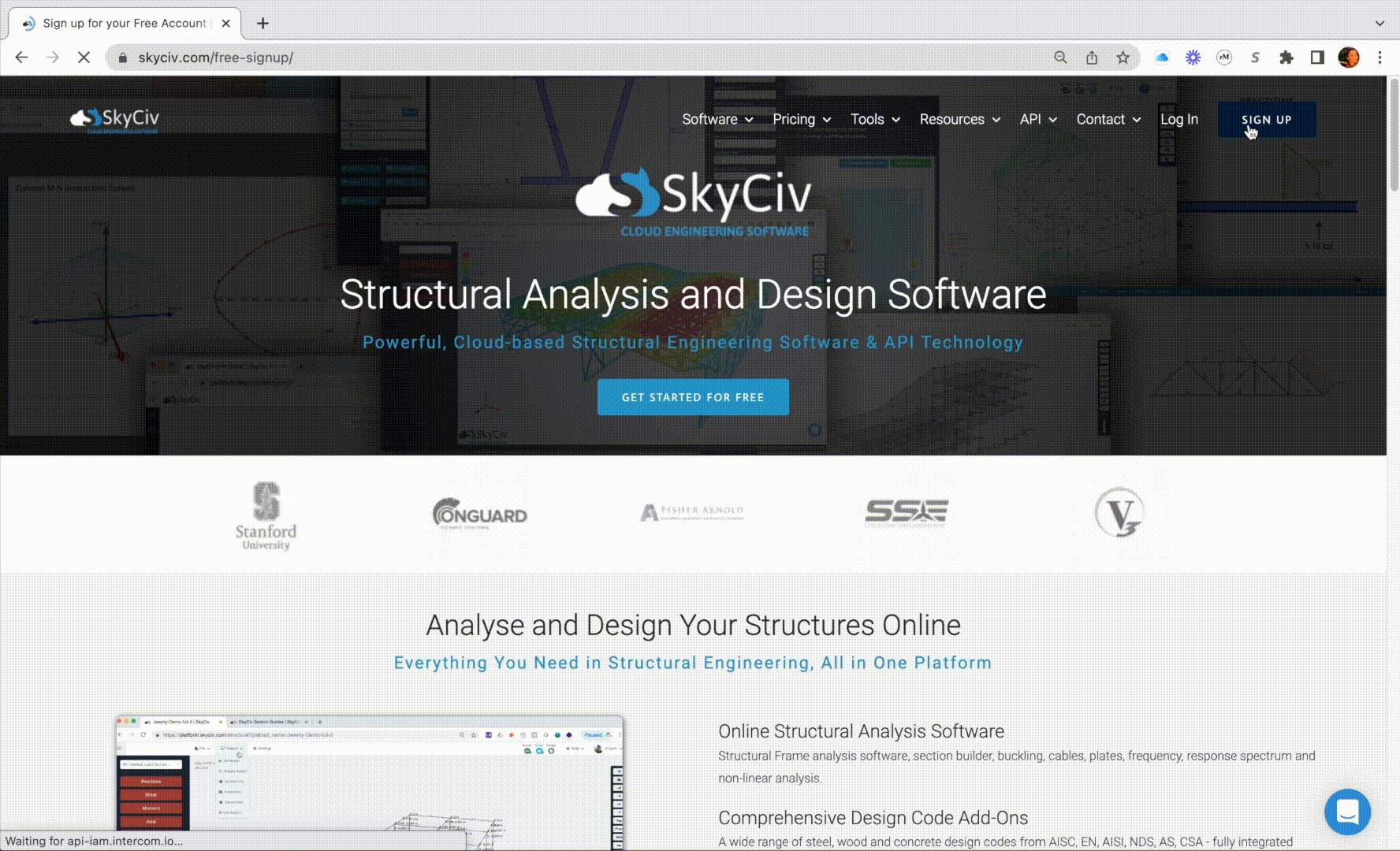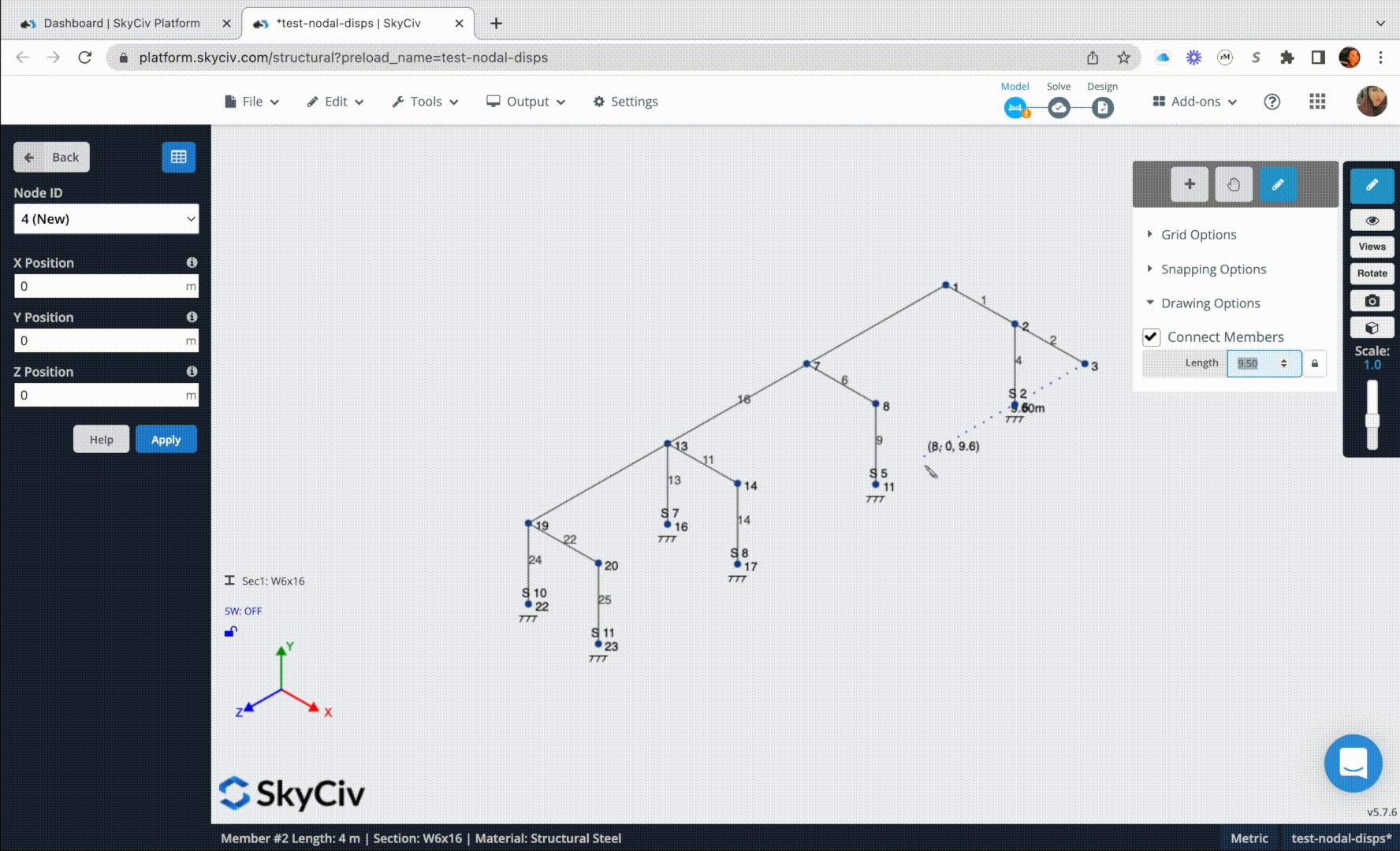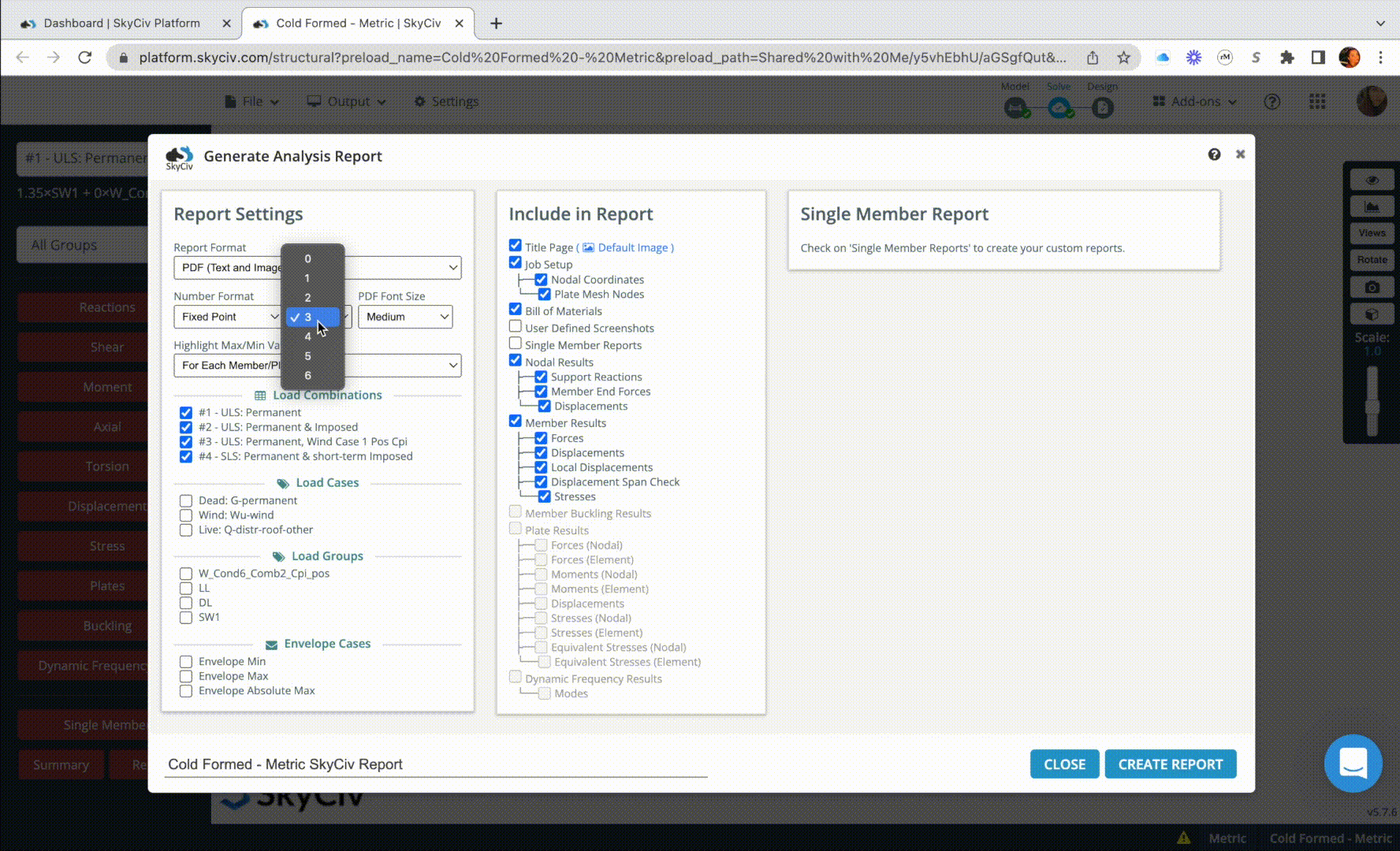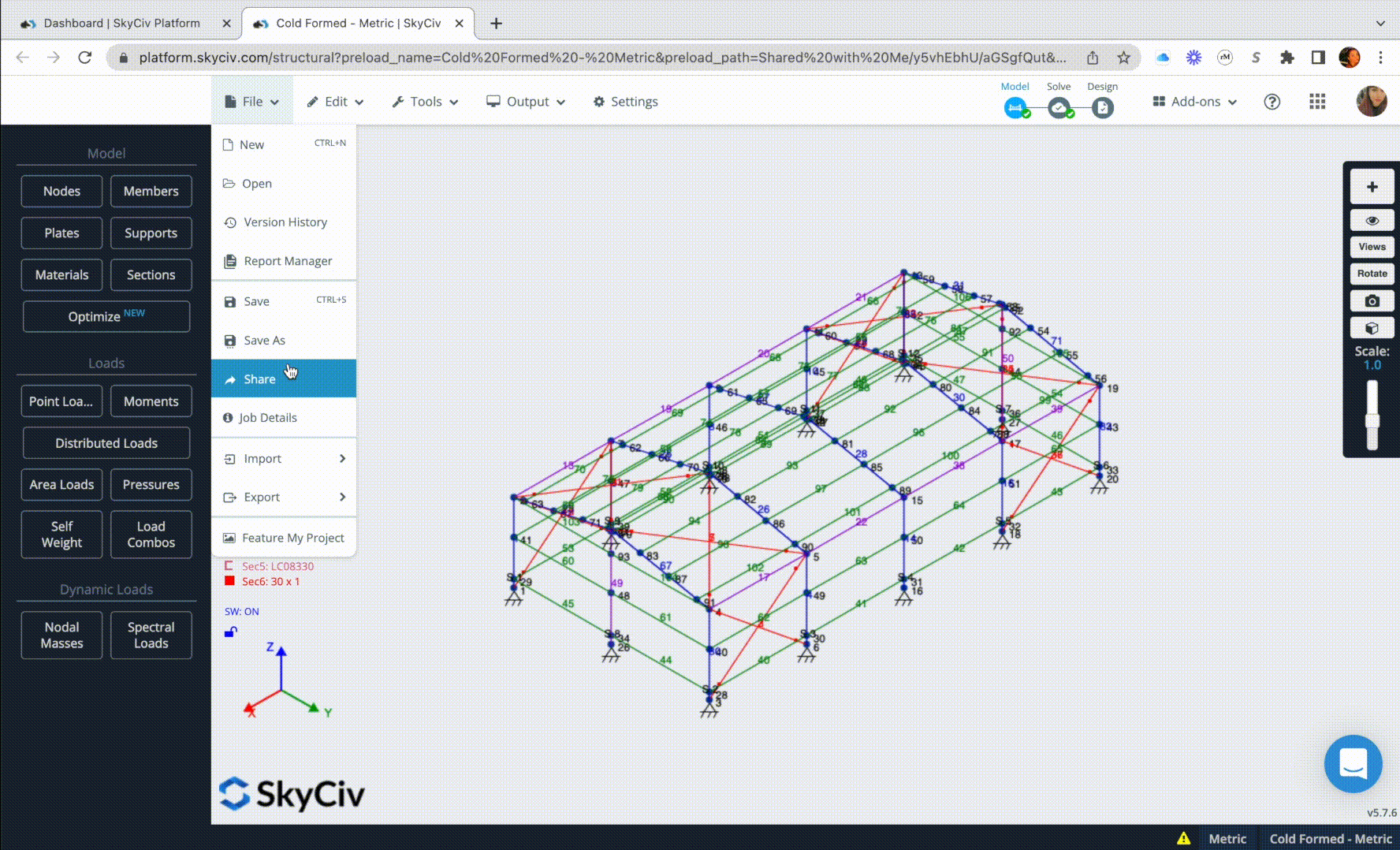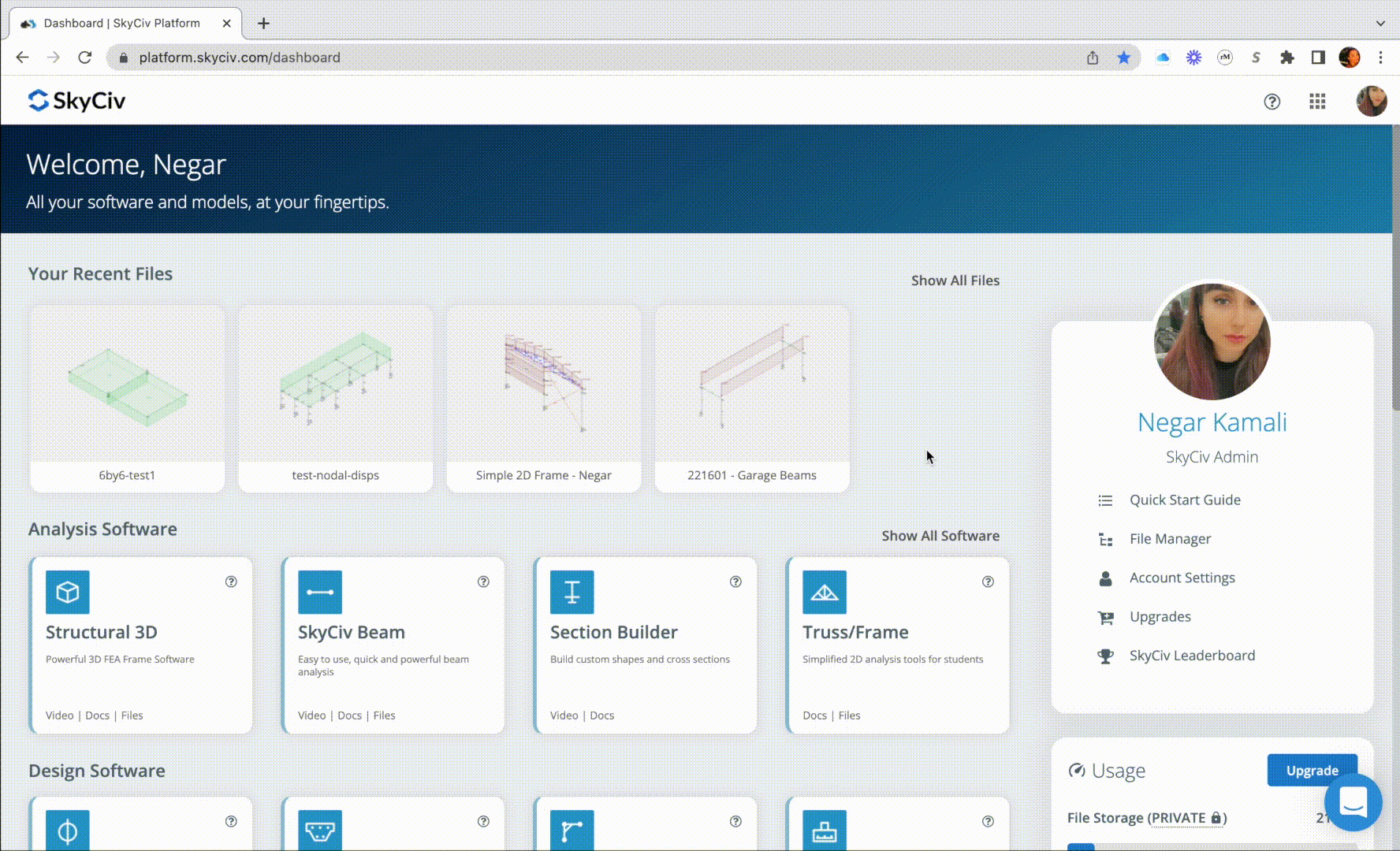 SkyCiv structural design software is 100% cloud, giving you instant access through your web browsers. Simply log into your SkyCiv account and visit the software directly. You can now access your files from anywhere and at any time.
---
SkyCiv software is built with a number of great modeling, editing, and reviewing features that help you achieve a much faster modeling workflow. These range from the pen tool, bulk editing, camera roll, and more.
Learn about SkyCiv modeling features →
---
Clear step by step calculation reports help the engineer understand exactly what the software is doing - no more blackboxes!
Learn about reporting →
---
Share and collaborate in real-time with your team using our file sharing and permission control functionalities. They also allow the SkyCiv Support team to view your models so support can never be easier.
Learn about file sharing →
---
---
Join 10,000+ Professional Engineers Worldwide!
Fast, Easy and All-in-One.