Quick Analysis

Custom Reporting

Easy to Use
How are marine engineers using SkyCiv?
Among most of the principal elements of naval architecture (hydrostatic, hydrodynamics, structures, arrangements, and constructions) lies a core structure stage that must support these applications, where powerful structural analysis is essential. There is a selection of materials, sizing, and positioning involved in the marine structures, which is bound to keep the structure and its equipment safe from failure. This includes an analysis of global and local aspects of the vessel, the vibration of the structural components, and structural responses of the vessel during motions in a seaway.
SkyCiv allows you to model and analyze beams, shafts, truss, frames, and other various components of ship design from quick checks to complex projects. It can also help speed up your design process up to 10x faster than traditional FEA software. The software uses 1D beam elements and 2D plate (shell) elements which can be quickly modeled and meshed to perform accurate structural analysis.
The Work of Marine Engineers
Naval Architecture, or marine engineering, is an engineering discipline dealing with design processes, shipbuilding, maintenance, and operation of marine vessels and structures.
Naval engineers are responsible for the safe design and specification of ships, boats, and marine structures, both civil and military, including merchant ships (cargo and passenger), warships, submarines & underwater vehicles, offshore structures (fixed & floating), high speed craft, workboats and pleasure craft.
At the same time, naval architecture and maritime engineering also involve the formulation of safety regulations and damage control rules and the approval and certification of ship designs to meet statutory and non-statutory requirements.
Discover key features of SkyCiv
Design Naval Components and Sub Structures, faster and easier
Design and analyse a range of structures in minutes. Work fast with 100% result accuracy on your maritime or marine structures. With a clean and streamlined User Interface, you can use SkyCiv to model and analyze your structure, to get the results you need within a couple of minutes!
Read how SkyCiv can be used to analyse components 10x faster than traditional FEA software.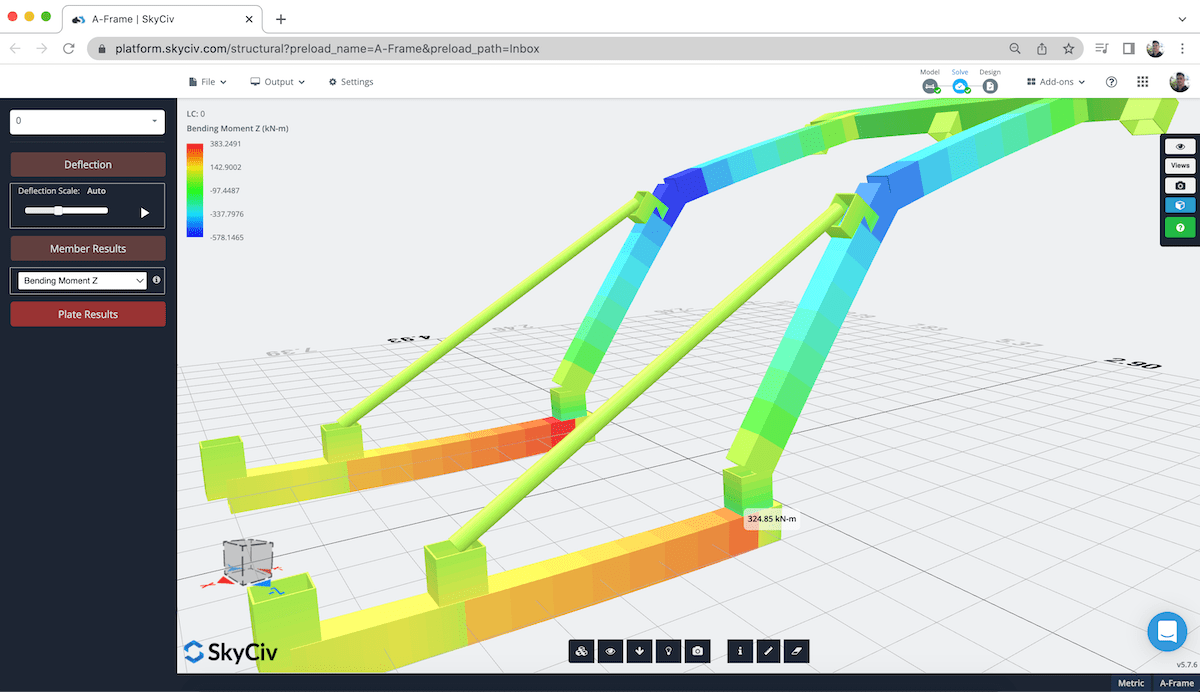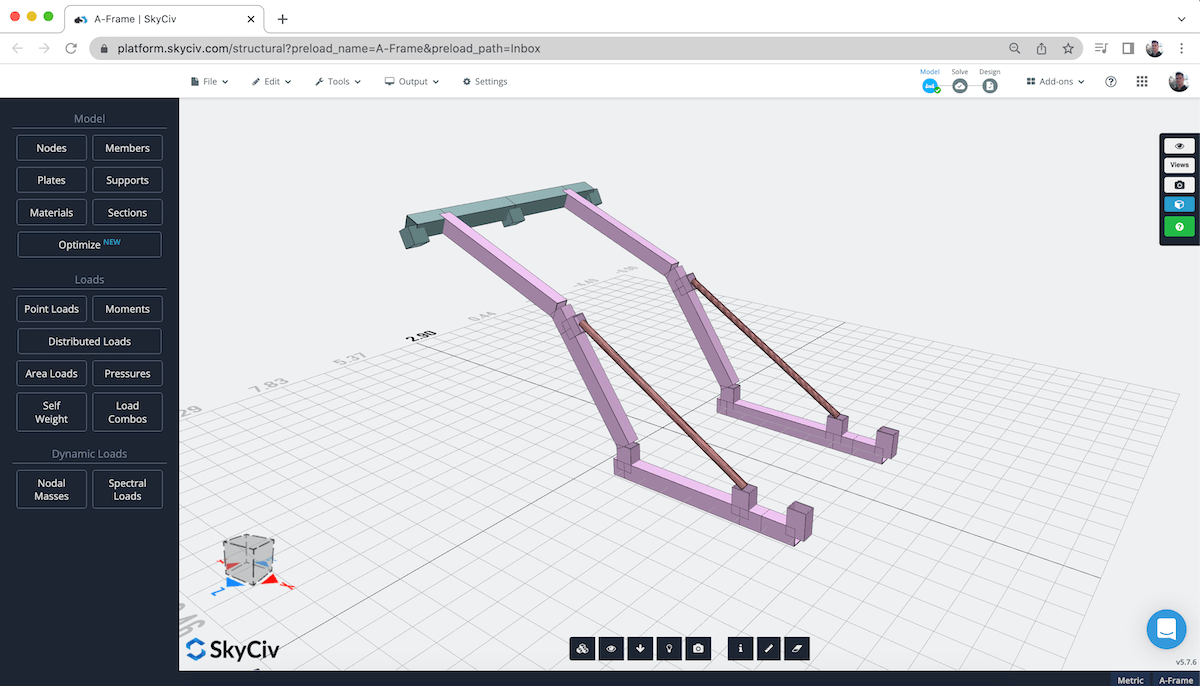 Get onboard easily, no training sessions required. It's as simple as registering online and receiving instant access through a web browser! Even works on a Mac! SkyCiv also offers a full SkyCiv Documentation and live video assistance with professional engineers under the SkyCiv yearly packages!
More benefits from SkyCiv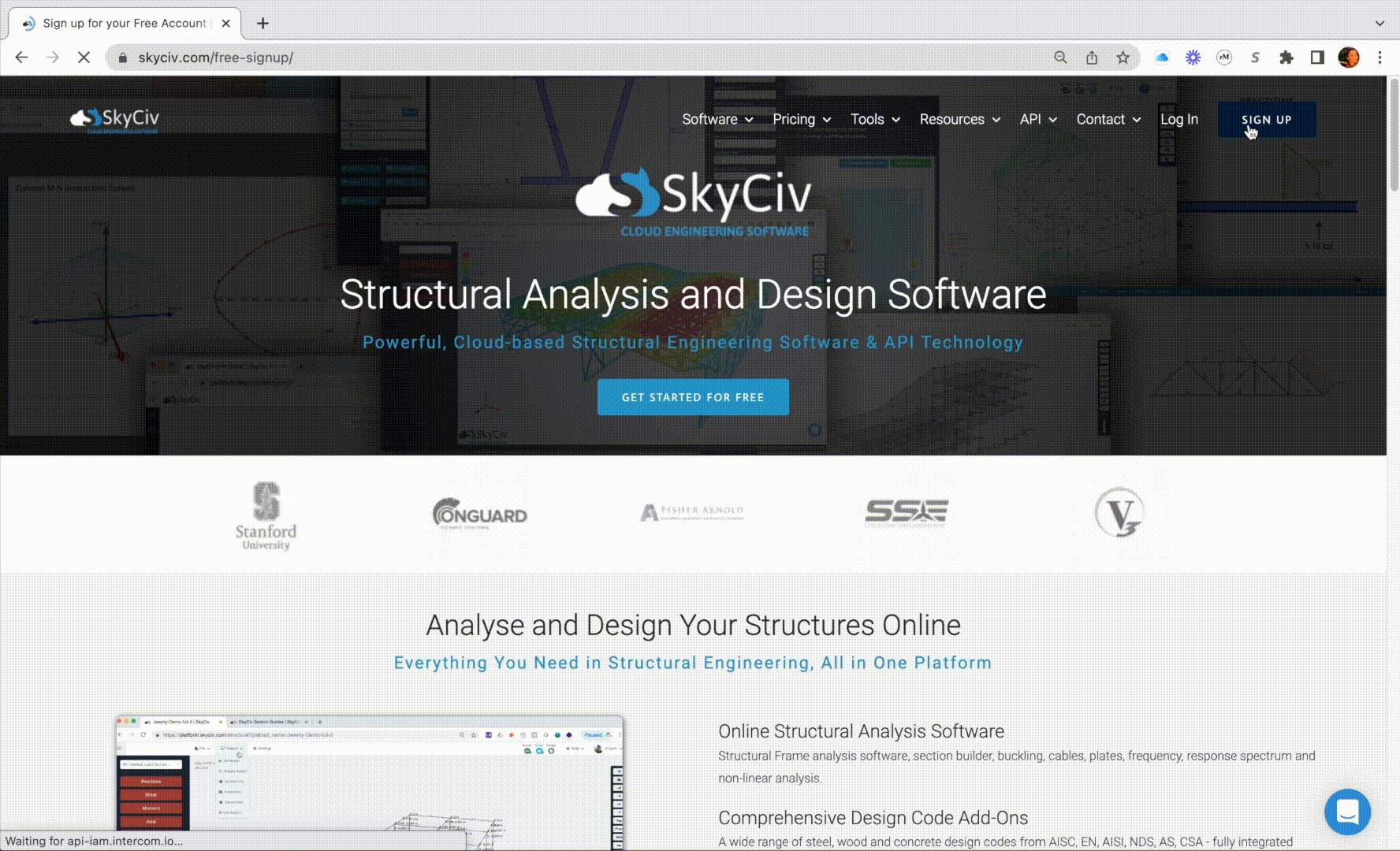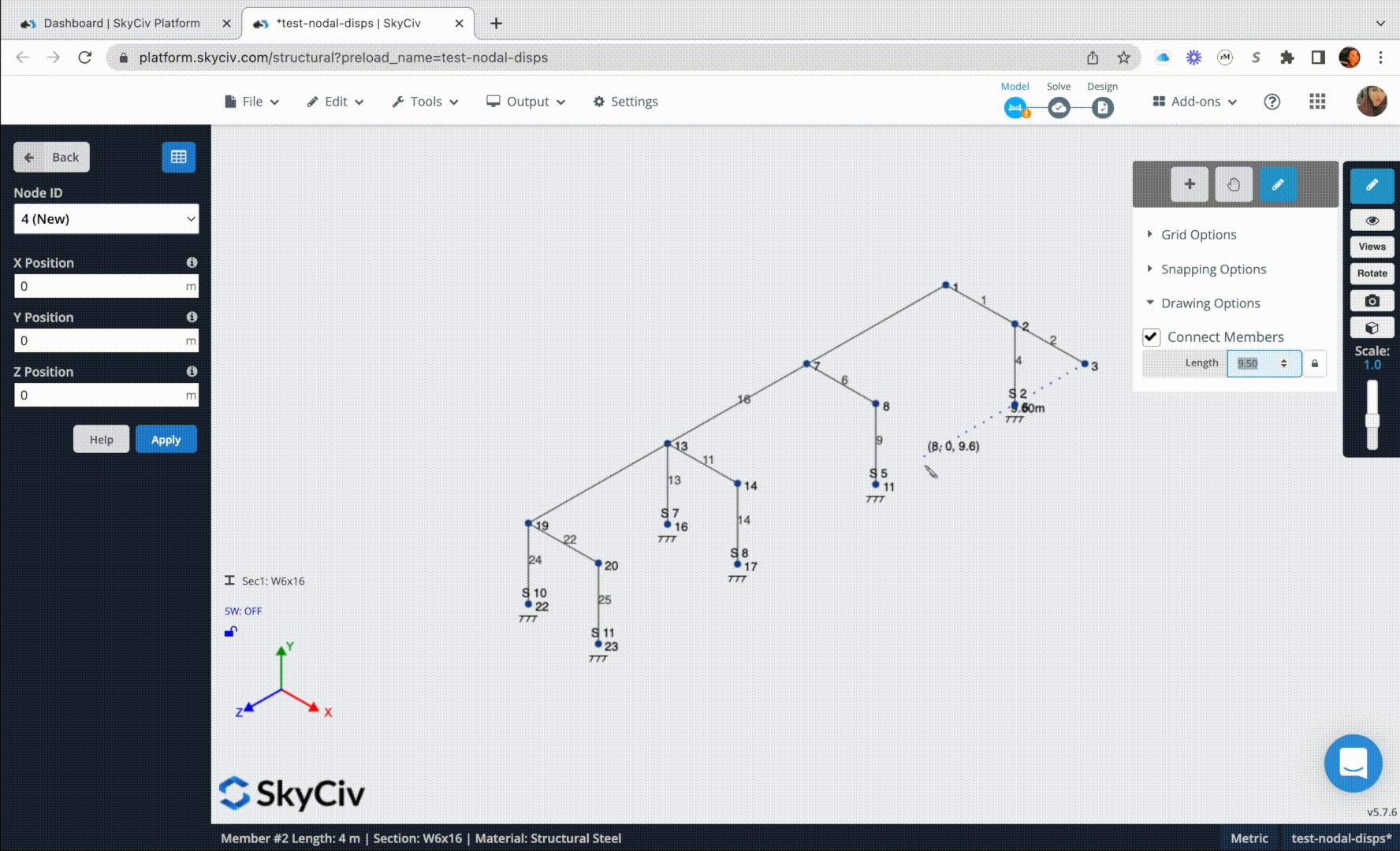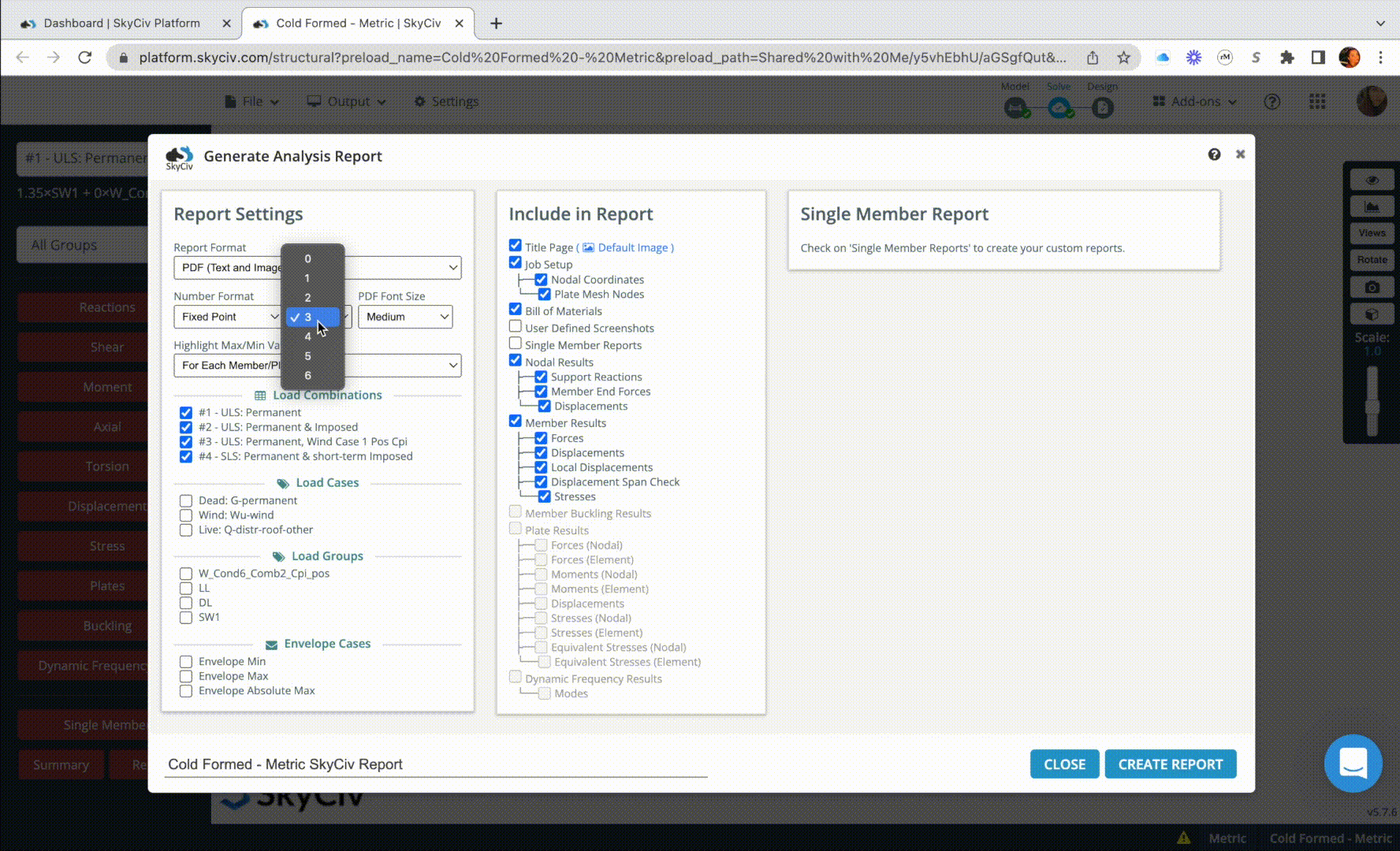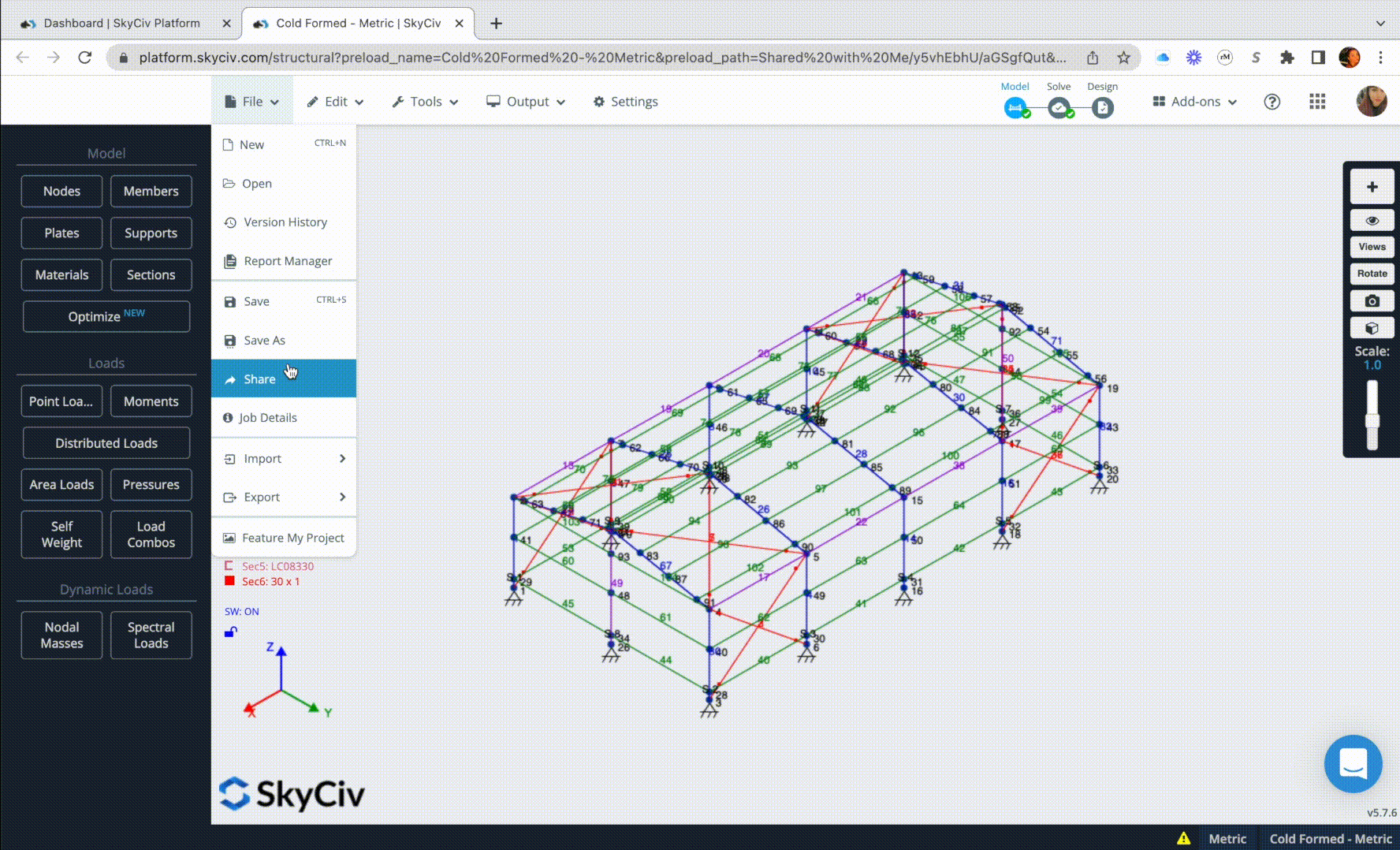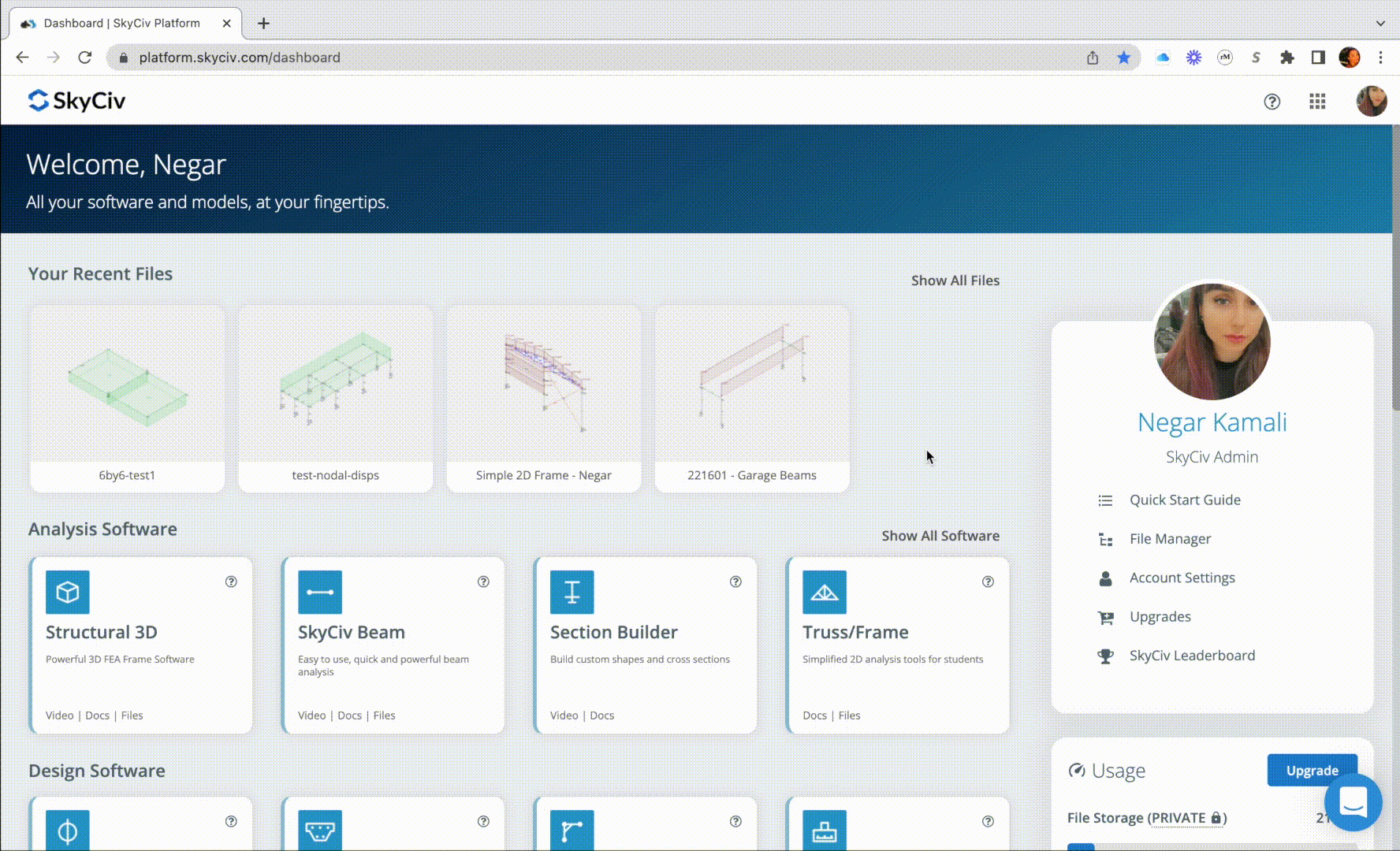 SkyCiv structural design software is 100% cloud, giving you instant access through your web browsers. Simply log into your SkyCiv account and visit the software directly. You can now access your files from anywhere and at any time.
---
SkyCiv software is built with a number of great modeling, editing, and reviewing features that help you achieve a much faster modeling workflow. These range from the pen tool, bulk editing, camera roll, and more.
Learn about SkyCiv modeling features →
---
Clear step by step calculation reports help the engineer understand exactly what the software is doing - no more blackboxes!
Learn about reporting →
---
Share and collaborate in real-time with your team using our file sharing and permission control functionalities. They also allow the SkyCiv Support team to view your models so support can never be easier.
Learn about file sharing →
---
---
Case Study
Tried and Tested by Real Engineers around the World
Lighthouse Naval Architecture
Rupert Shaw, Managing Director at Lighthouse Naval Architecture, started using Skyciv as a tool for engineering calcs relating to ship based structures such as A-frames, vehicle decks, vehicle ramps, link-spans etc. In his own words: " SkyCiv Structural Software assists me with the design and analysis of structural components and assemblies. I like that Skyciv is cloud based, constantly evolving/upgrading and simple to use. I find it particularly useful to check reactions and internal member forces for complex assemblies as well as to validate hand calculations."
Join 10,000+ Professional Engineers Worldwide!
Fast, Easy and All-in-One.