Software for a Quick and Effective Analysis
In designing scaffolding structures, powerful software can make calculating scaffolding load capacity easier and quicker. Analyse complex structures with ease and speed as you design an efficient and cost-effective scaffold structures. With easy to read results, you'll be able to seamlessly compare the connection forces to manufacturer capacity tables in a matter of minutes. From quick checks to complex projects, with 2D and 3D structural analysis you can model your scaffold or staging structures quick and easy. This scaffolding software is extremely user friendly so you can get all your reaction and connection results with just 1 hour of training!
Scaffolding Structure Design and Analysis
Scaffolding, or staging, is a temporary structure used to support a work crew and materials to aid in the construction, maintenance, and repair of buildings, bridges, and all other man-made structures. Scaffolding is also used in adapted forms for formwork and shoring, grandstand seating, concert stages, access/viewing towers, exhibition stands, ski ramps, half pipes, and art projects.
Depending on their use, scaffolds may be categorized as access scaffolds or support scaffolds. Access scaffolds are used to support light to moderate loads from laborers, small construction material, and equipment for safe working space. They are usually attached to buildings with ties and are only one bay wide. Support scaffolds, also sometimes called falsework, are subjected to heavy loads, for example, concrete weight in the formwork.
Discover key features of SkyCiv
Powerful and Easy-to-use Structural Engineering Software
Connection Force Analysis
Check your connection forces in a matter of minutes! Register and get onboard easily, with our intuitive interface a simple video or one-on-one demo will get you trained up within an hour! It's easy to learn, and easy to interpret the output, so you'll be designing in minutes.
Design and analyse your scaffolding and temporary structures quick and easy.
Export single member analysis reports in a clean, professional PDF format including your own screenshots. The reports are designed to be professional and easy to interpret, so you can share them with your colleagues, engineers and clients.
Under Professional Account or Enterprise Licensing, your logo will also appear at the top of the report - branding your company as a quality and professional service.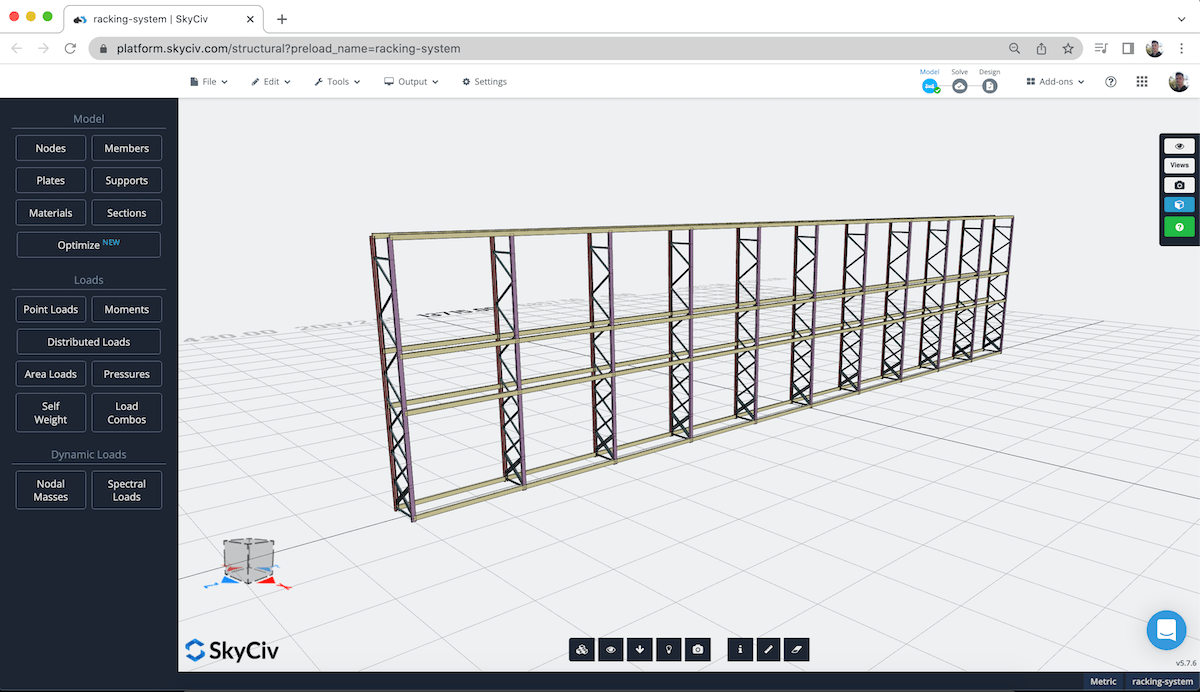 Simply register online and receive instant access through a web browser on Mac or PC. No need to download, install or update the program. Always online, always up to date!
Your account also comes with SkyCiv Mobile, so you always have access to your tools when you need them!
More benefits from SkyCiv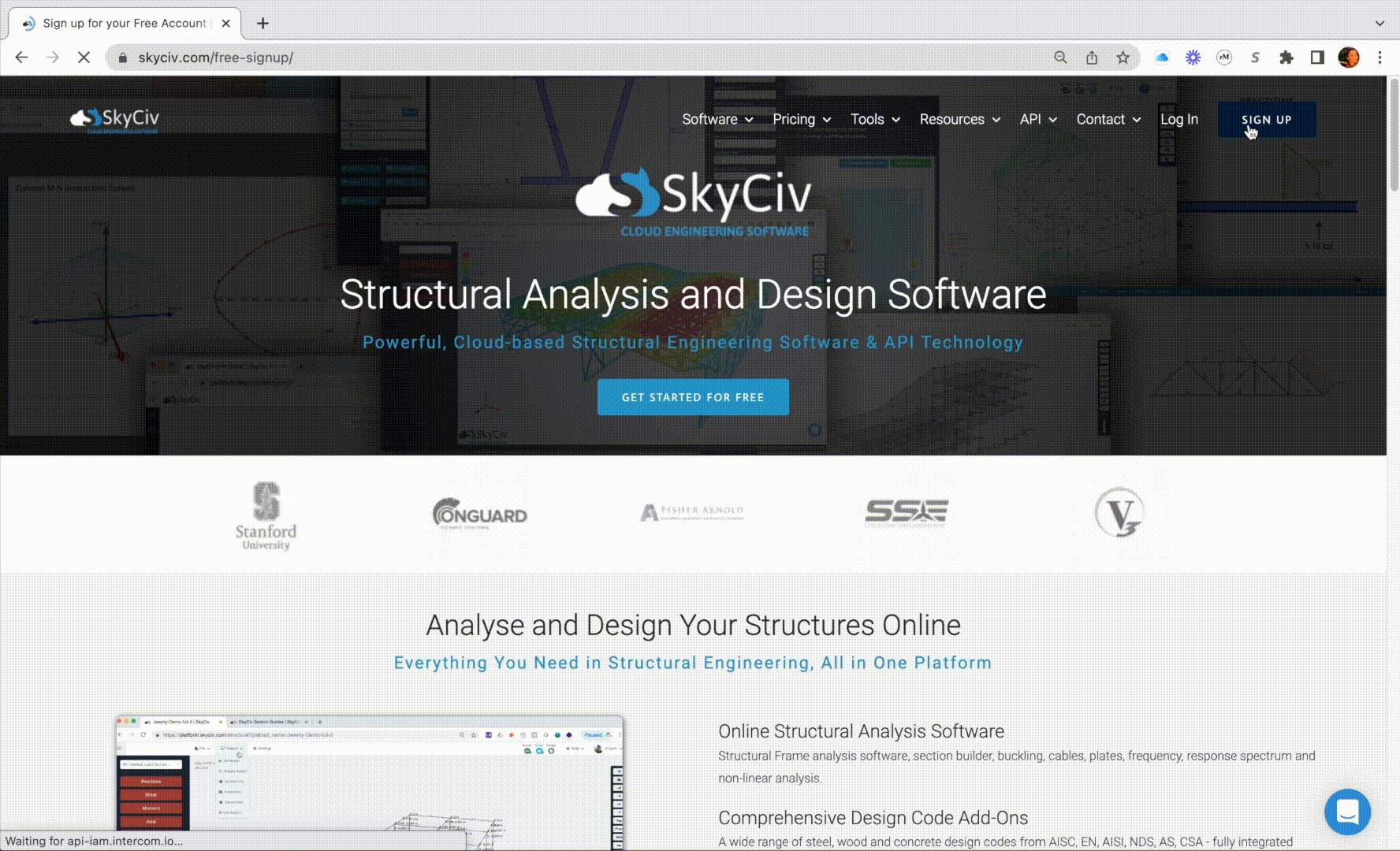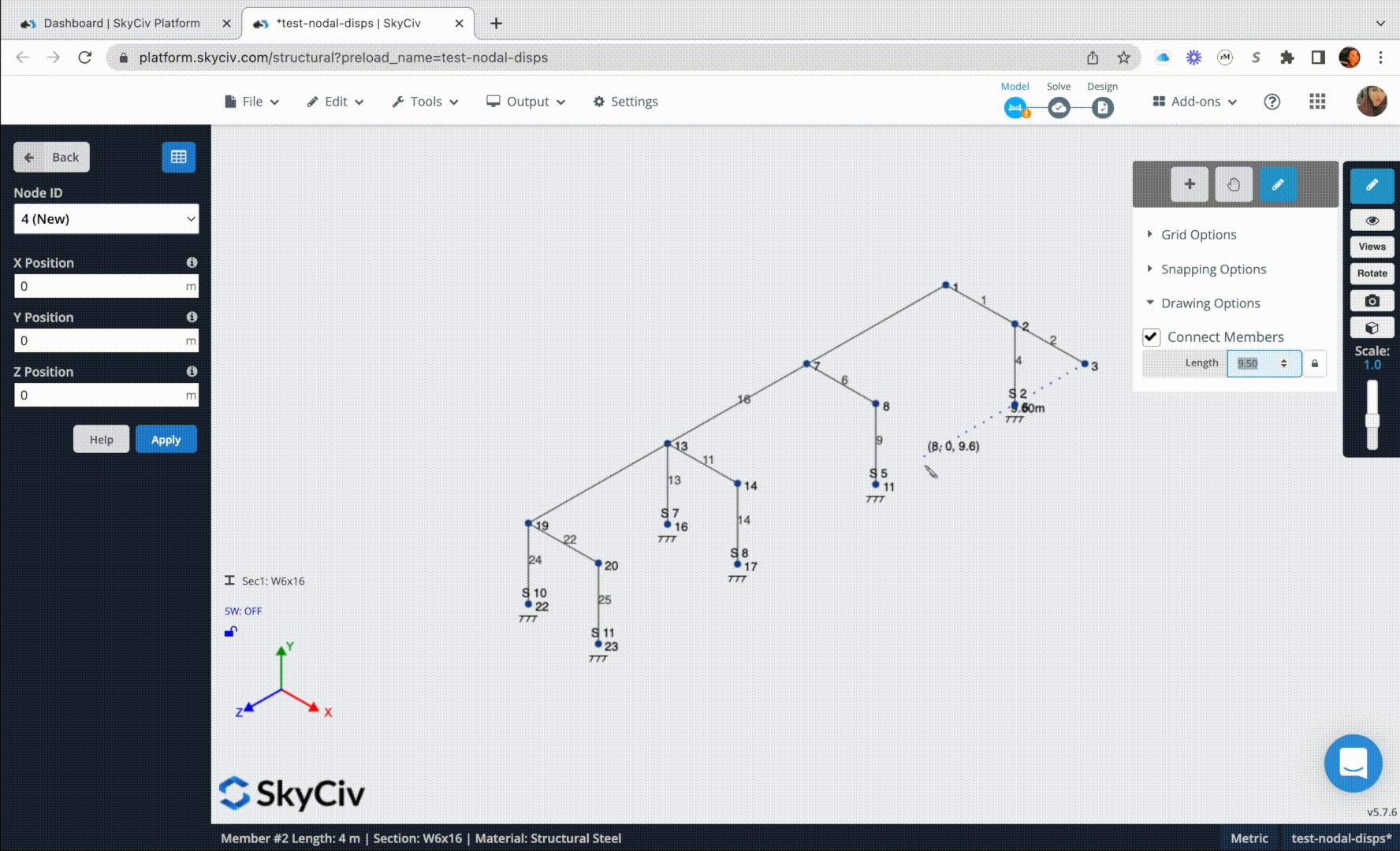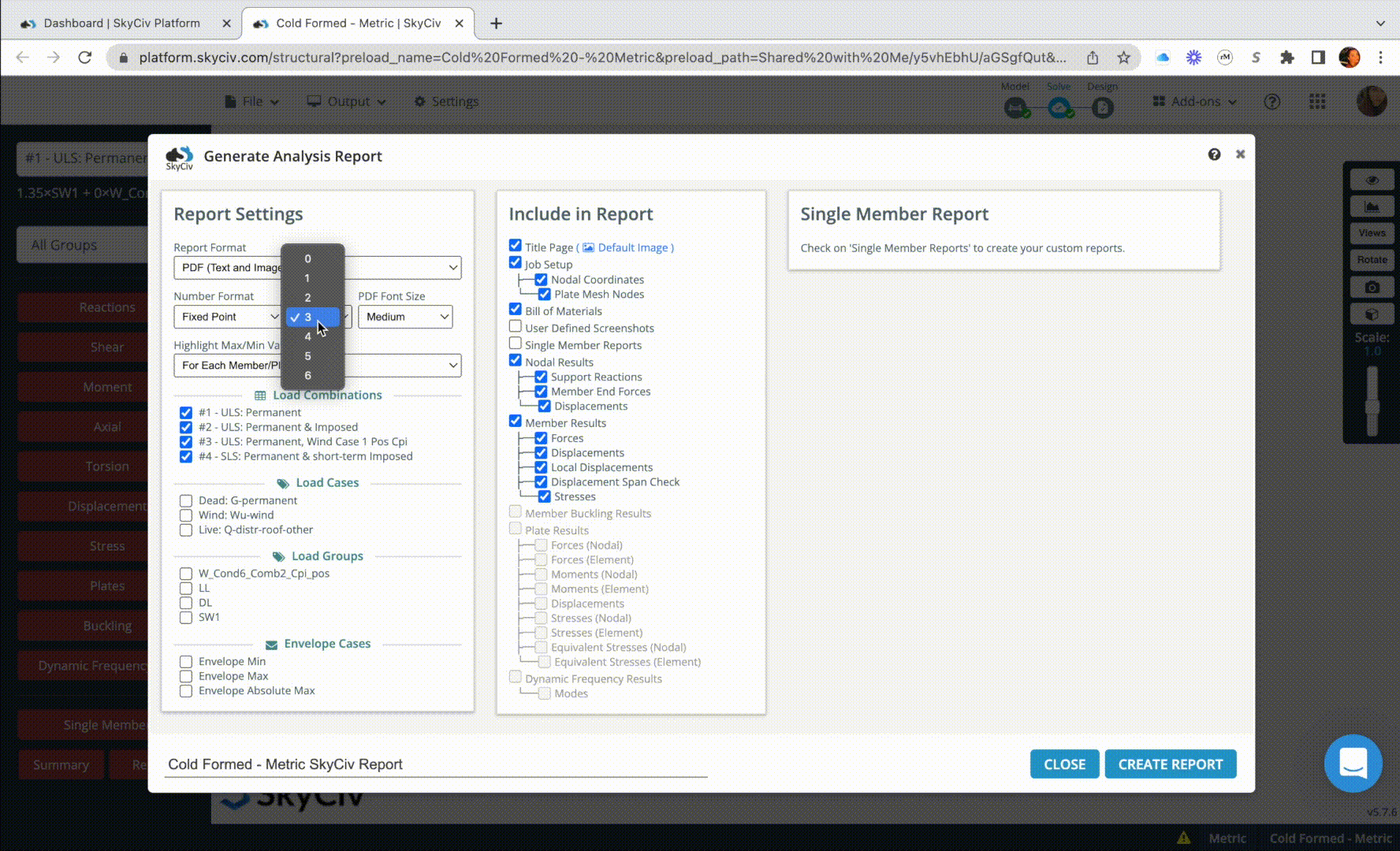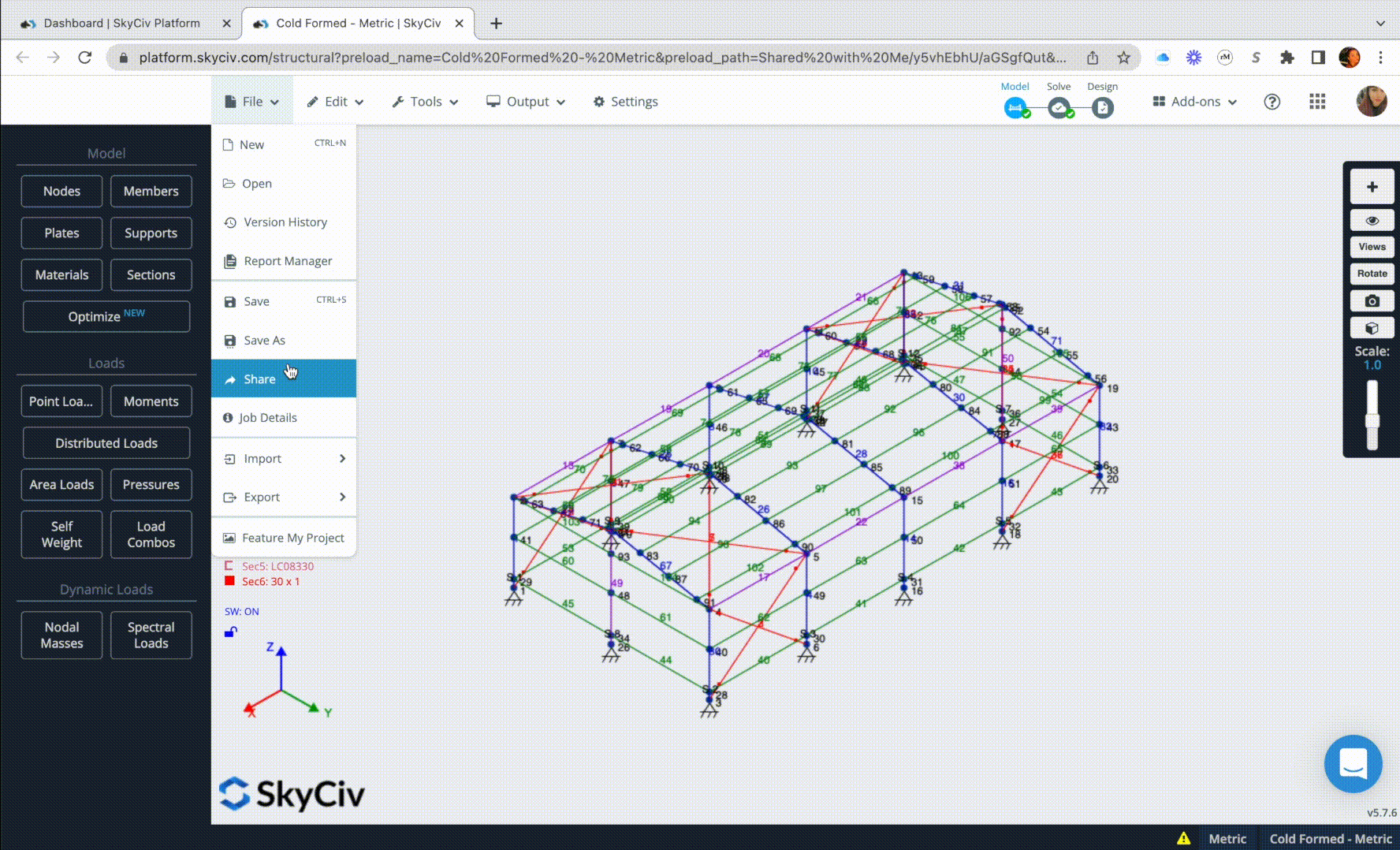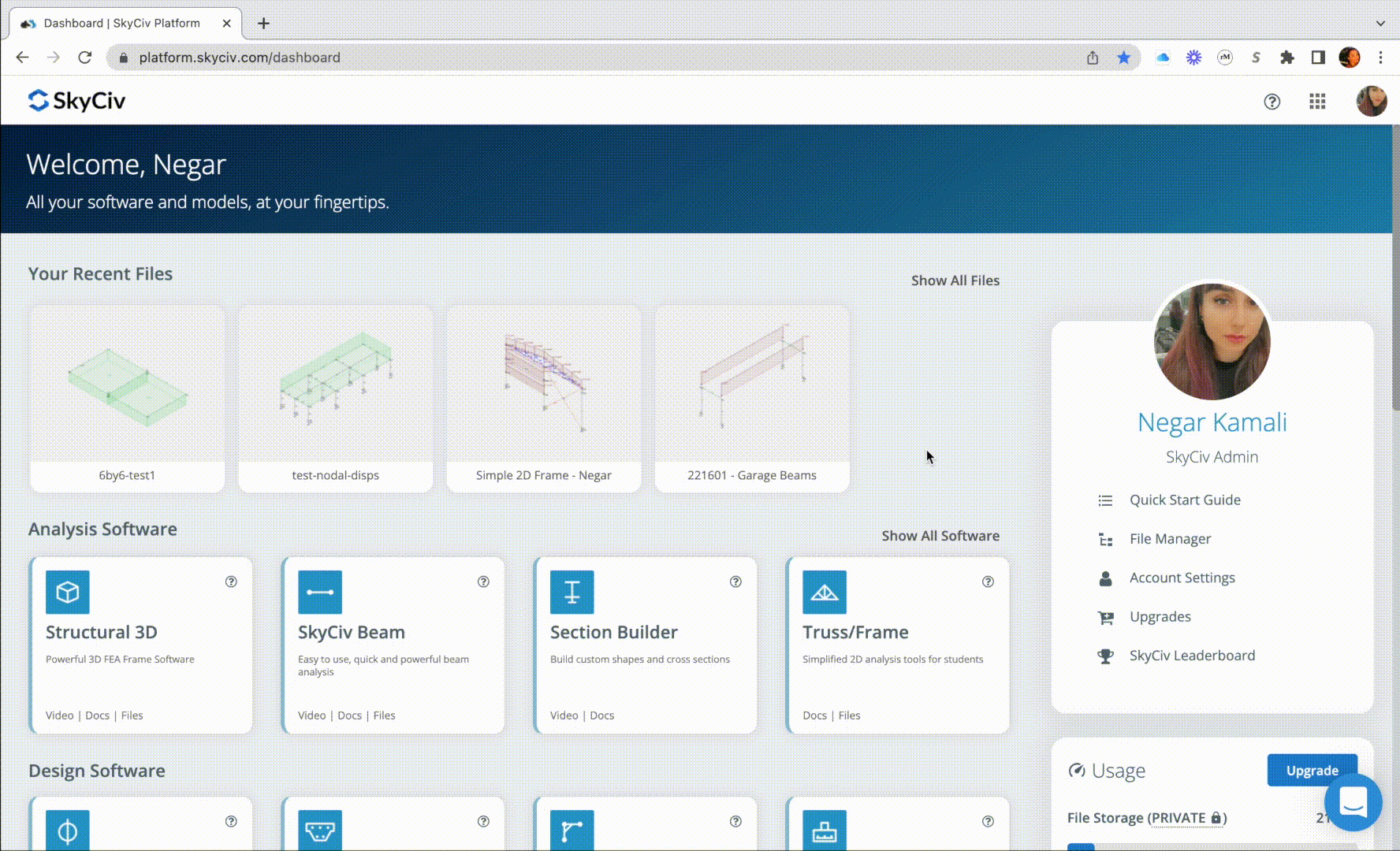 SkyCiv structural design software is 100% cloud, giving you instant access through your web browsers. Simply log into your SkyCiv account and visit the software directly. You can now access your files from anywhere and at any time.
---
SkyCiv software is built with a number of great modeling, editing, and reviewing features that help you achieve a much faster modeling workflow. These range from the pen tool, bulk editing, camera roll, and more.
Learn about SkyCiv modeling features →
---
Clear step by step calculation reports help the engineer understand exactly what the software is doing - no more blackboxes!
Learn about reporting →
---
Share and collaborate in real-time with your team using our file sharing and permission control functionalities. They also allow the SkyCiv Support team to view your models so support can never be easier.
Learn about file sharing →
---
---
Join 10,000+ Professional Engineers Worldwide!
Fast, Easy and All-in-One.