Low cost monthly subscription software that you can cancel at any time. No lock-ins. No hidden costs.
SkyCiv utilizes cloud technologies, eliminating the need for downloads or installation. Register and get instant access!
Intuitive and easy to use. We also offer complementary documentation, including articles, videos and tutorials.
What's included in a Basic account
Core features and products of SkyCiv.
Discover the key benefits of SkyCiv
Everything You Need in Structural Engineering, All in One Platform
SkyCiv offers full hand calculations for Beams, Trusses and Section Properties to help you draw Bending Moment Diagrams, Axial Forces, Moment of Inertia and more, allowing you to verify the results yourself. This feature is universally valuable, whether you're a student learning about the principles of structural engineering or a professional needing to double check the figures.
SkyCiv Structural Engineering Software is 100% on the cloud, helping you save thousands of dollars in expensive installation and ongoing maintenance. You can access it from anywhere, on any devices. Get started in less than 60 seconds to try it for yourself.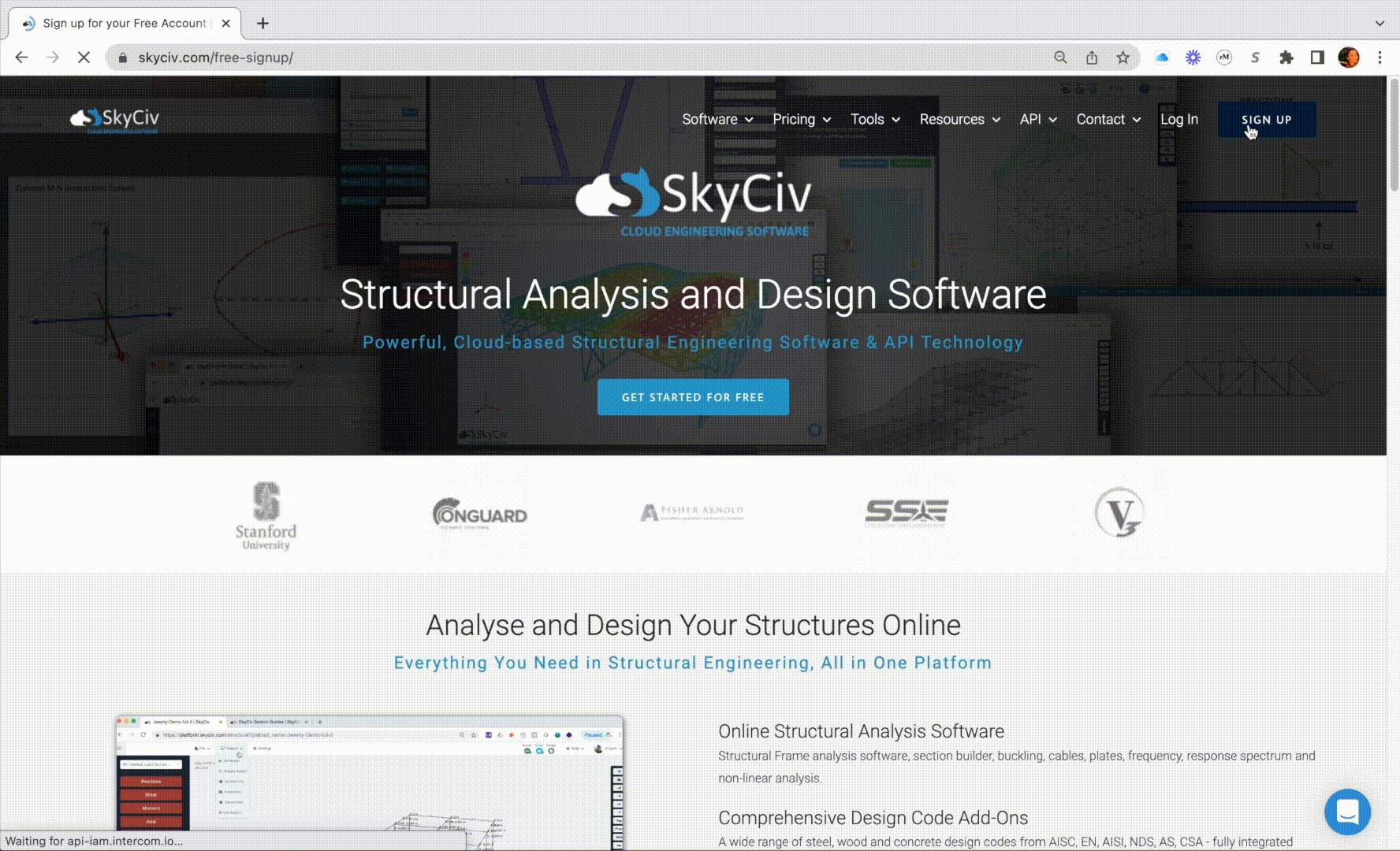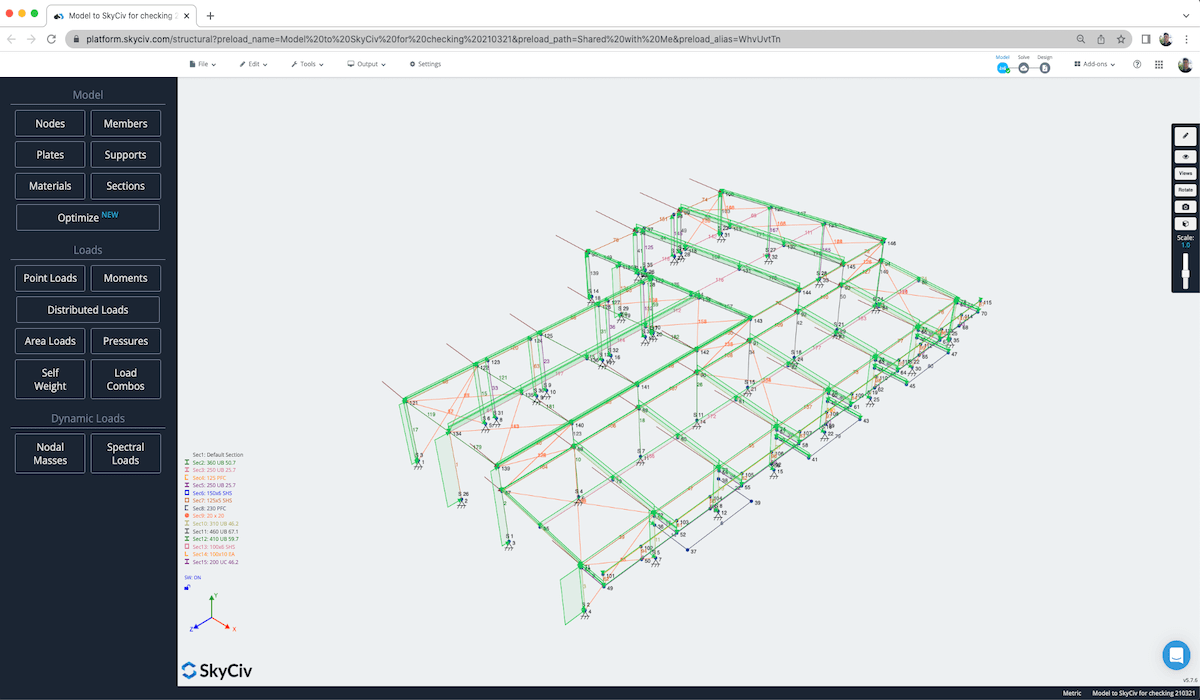 SkyCiv is very intuitive and easy to use. We've redesigned the workflow and user interface: with easier input and a cleaner interface, you can model 5x faster than some of our competitors. Speed up your analysis with SkyCiv's easy-to-use modelling features.
Frequently Asked Questions
You have questions, we have answers.