SkyCiv Slab Design Software
Design floors quickly and easily using powerful meshing, analysis, and optimization functionality. Design complex slabs (via plates) from SkyCiv Structural 3D analysis software. The software allows users to easily assign different reinforcement regions, perform design checks and optimize reinforcement as per ACI and EN requirements.
This design module combines slab design with the easy-to-use analysis and modeling capabilities of SkyCiv Structural 3D.
Discover key features of SkyCiv Slab Design Software
Mesh, check and design your concrete slabs using online software
Powerful meshing
Mesh any complex S3D model
Auto-generate your meshing in seconds
Import meshes from other software (coming soon)
Pick from a range of meshing methods including frontal, adaptive, delaunay, and parallelogram packing
Control mesh sizes and granularity
Automatically detect and attach columns, members, and cutouts
Reinforcement design
The software is built on SkyCiv Structural 3D, which includes powerful FEA capabilities. The software imports the results of this analysis into the final design calculations.
Once the reinforcement is defined, design check ratios are clearly displayed using a color-scaled result with an accompanying scale.
Results are displayed in both directions for moment, shear, and cracking requirements.
Reinforcement optimization
The SkyCiv slab and wall design module also has the capabilities for reinforcement optimization and checking based on different criteria, including concrete cover, rebar orientation, rebar spacing, member type, and others.
Control the domains or regions to design under different reinforcement settings, to help minimize materials and design more efficiently.
Design on-way and two-way slabs as well as walls subjected to the combined membrane and plate load components. The design check of slabs is based on the Wood-Armer method.
The software currently supports ACI 318 2019 and EN 1992-1-1:2004 design standards.
More benefits from SkyCiv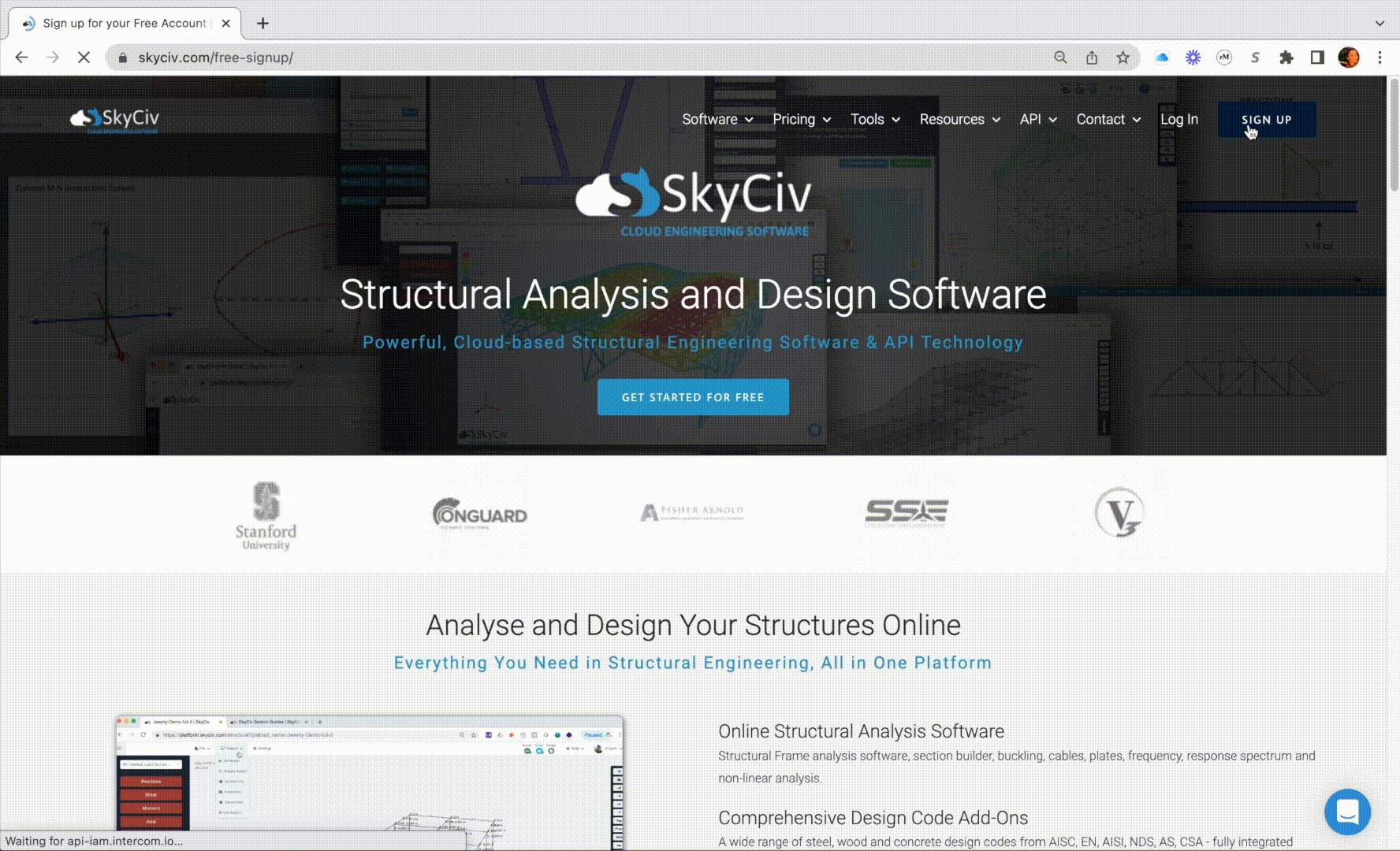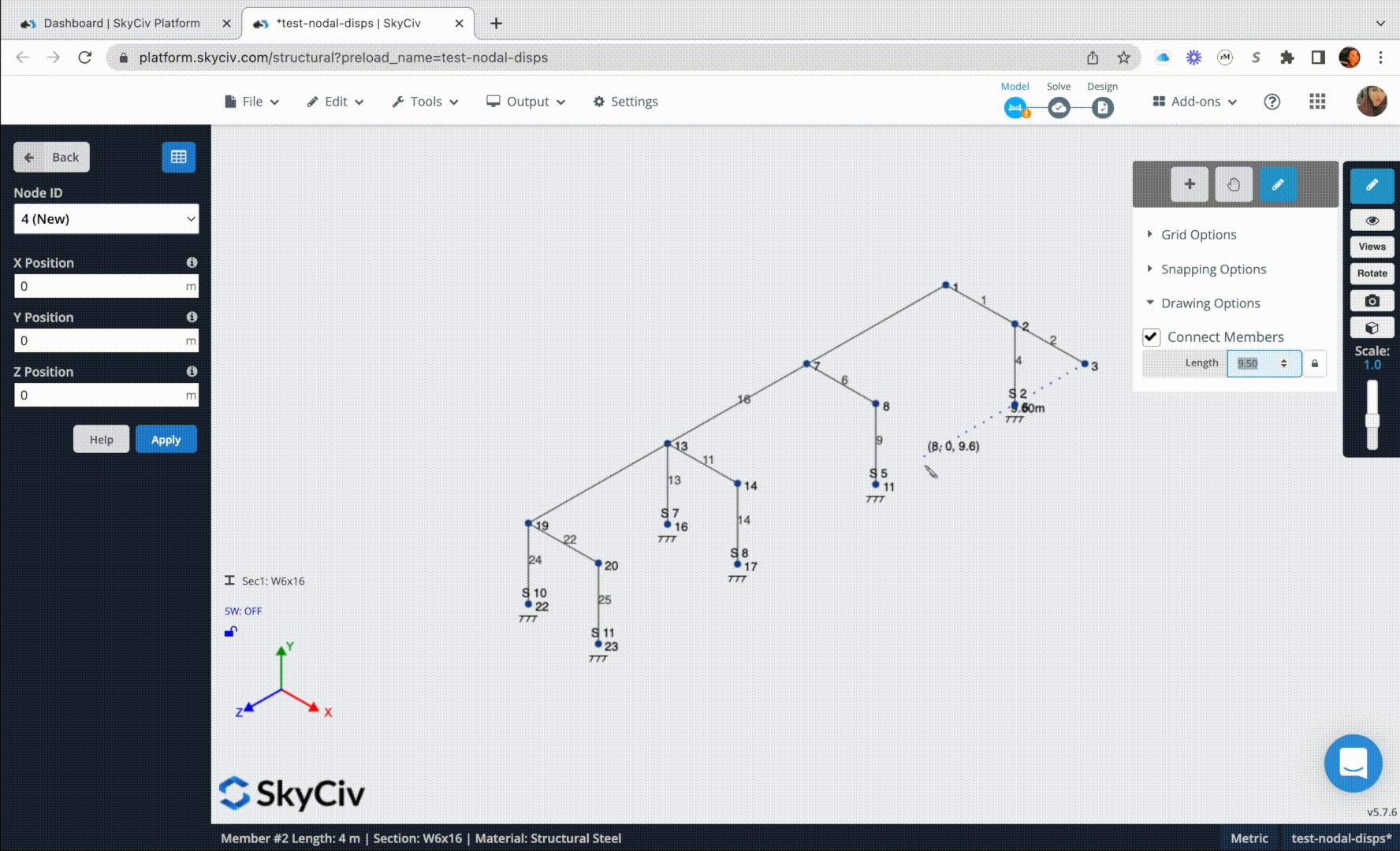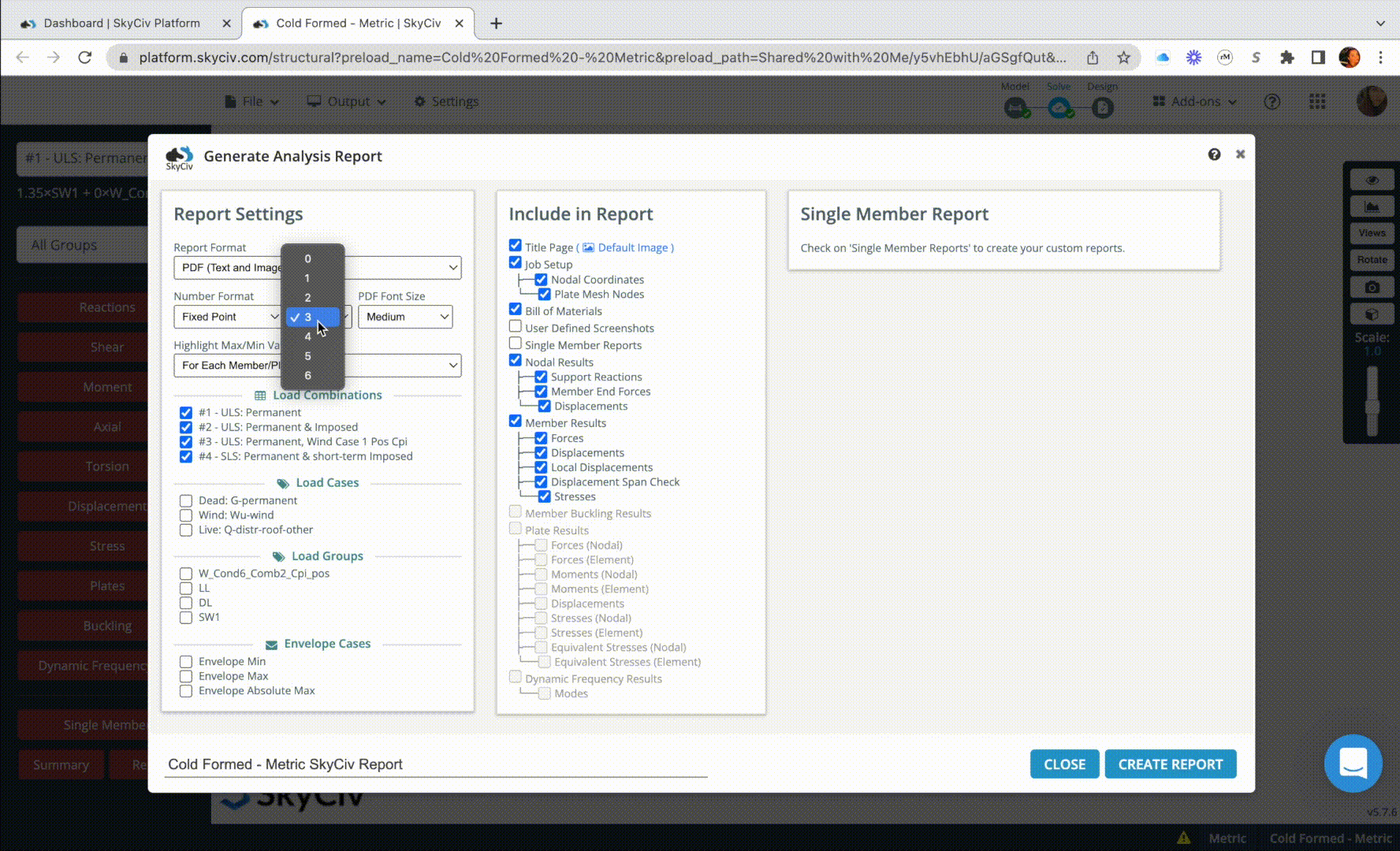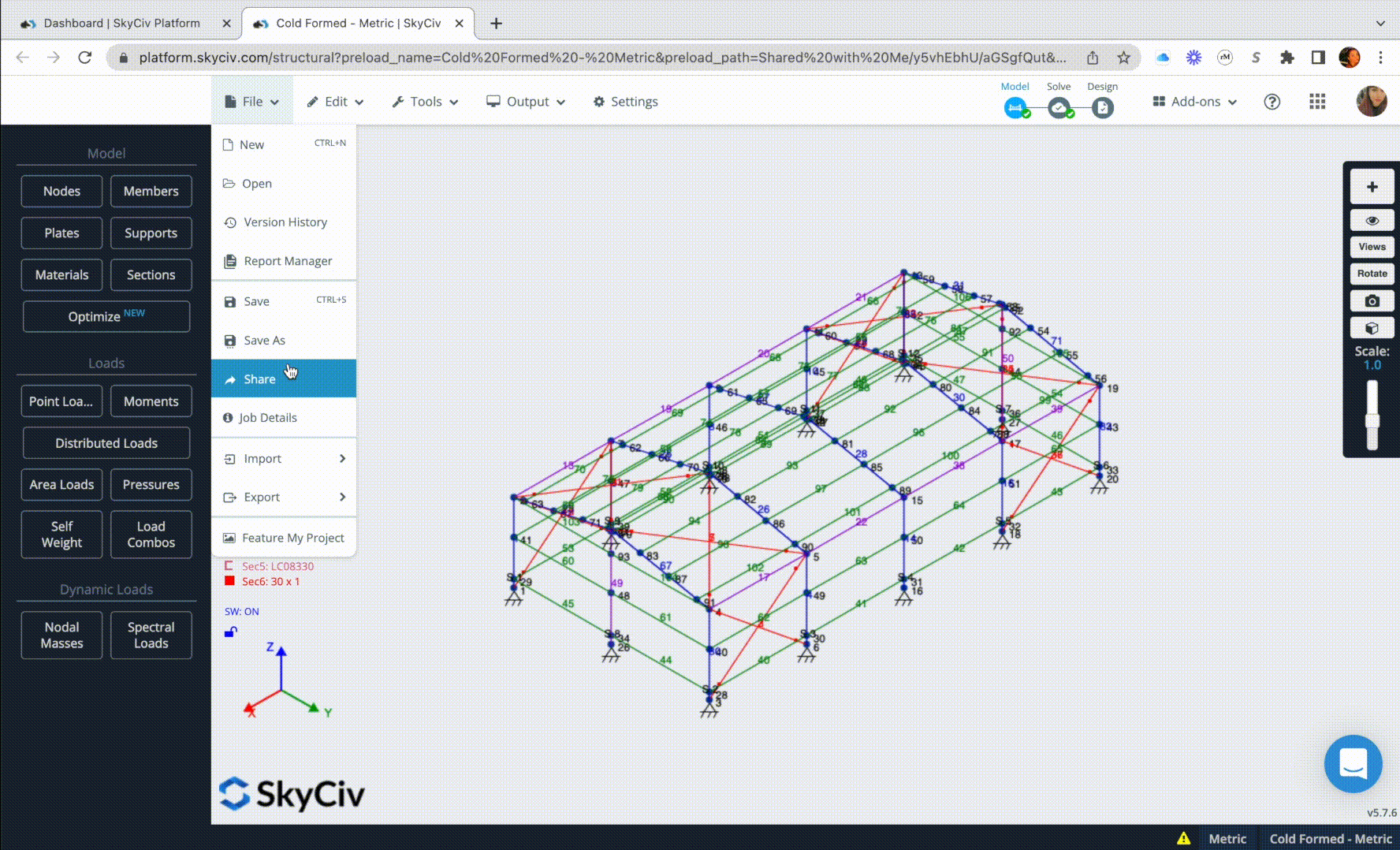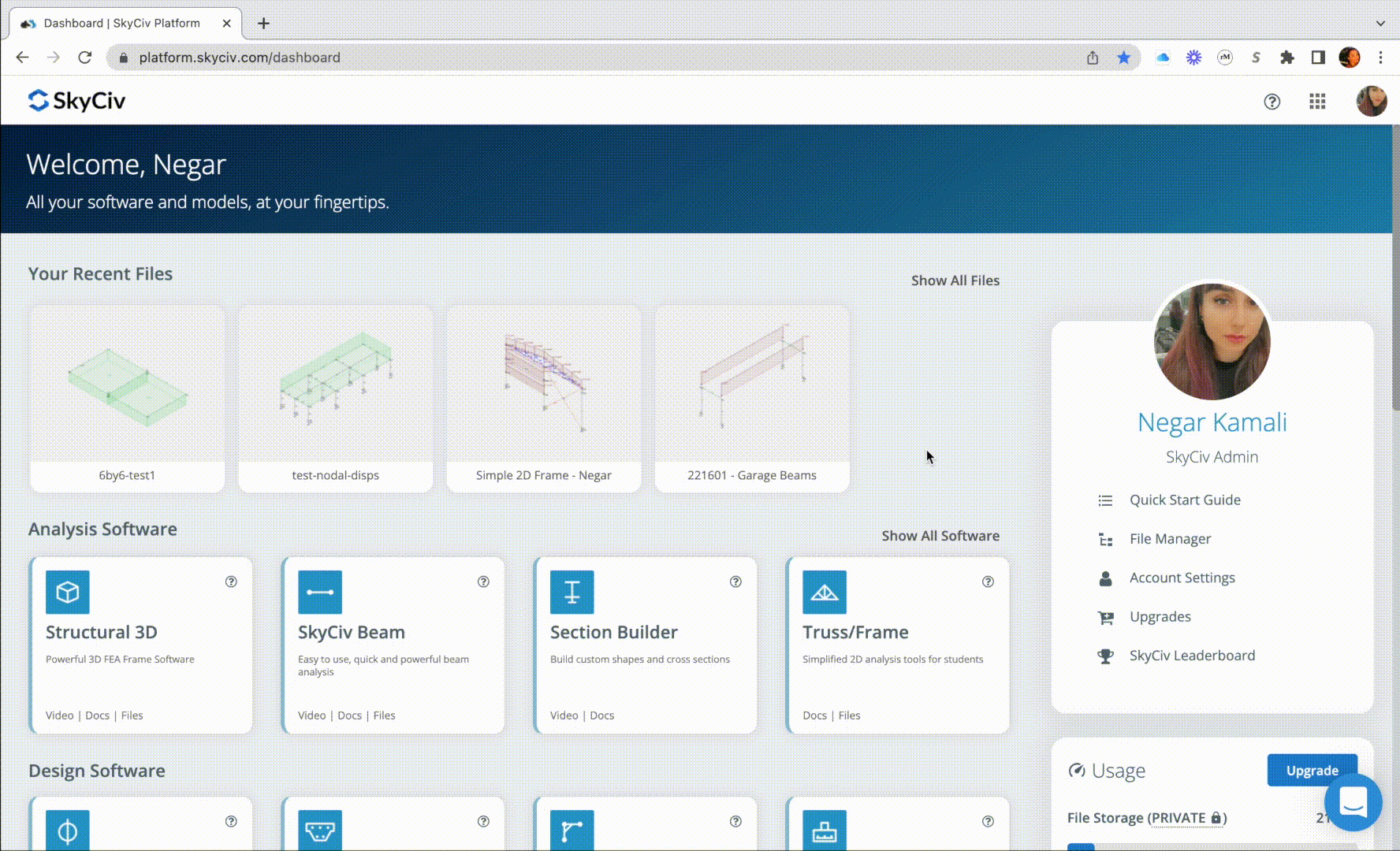 SkyCiv structural design software is 100% cloud, giving you instant access through your web browsers. Simply log into your SkyCiv account and visit the software directly. You can now access your files from anywhere and at any time.
---
SkyCiv software is built with a number of great modeling, editing, and reviewing features that help you achieve a much faster modeling workflow. These range from the pen tool, bulk editing, camera roll, and more.
Learn about SkyCiv modeling features →
---
Clear step by step calculation reports help the engineer understand exactly what the software is doing - no more blackboxes!
Learn about reporting →
---
Share and collaborate in real-time with your team using our file sharing and permission control functionalities. They also allow the SkyCiv Support team to view your models so support can never be easier.
Learn about file sharing →
---
---
"The ease of use and the presentation of the results are both awesome. I have had ongoing interaction with the support team and everyone is excellent!"
It is used for various civil and mechanical engineering courses and the students love it. We are happy with the continuous updates to SkyCiv as well, highly recommended.
"It was easily the most intuitive package available to learn; it is particularly easy to build the 3D model and define nodes, members, supports, materials, sections, then apply loads & combinations."
Included in Structural 3D