Validate the results for yourself and learn about the principles of structural engineering.
Use 3D Structural Analysis, 3D Renderer, Section Libraries, Plate, Cable, and Buckling Analysis to help you with all projects.  
Complementary documentation of articles, videos and tutorials to help you and your students get started.
What's included in a Student account
Improve your skills as a future engineer!
Discover the key benefits of SkyCiv
Everything you need in structural engineering, all in one platform
SkyCiv offers full hand calculations for Beams, Trusses and Section Properties to help you draw Bending Moment Diagrams, Axial Forces, Moment of Inertia and more, allowing you to verify the results yourself. This feature is universally valuable, whether you're a student learning about the principles of structural engineering or a professional needing to double check the figures.
SkyCiv Structural Engineering Software is 100% on the cloud, helping you save thousands of dollars in expensive installation and ongoing maintenance. You can access it from anywhere, on any devices. Get started in less than 60 seconds to try it for yourself.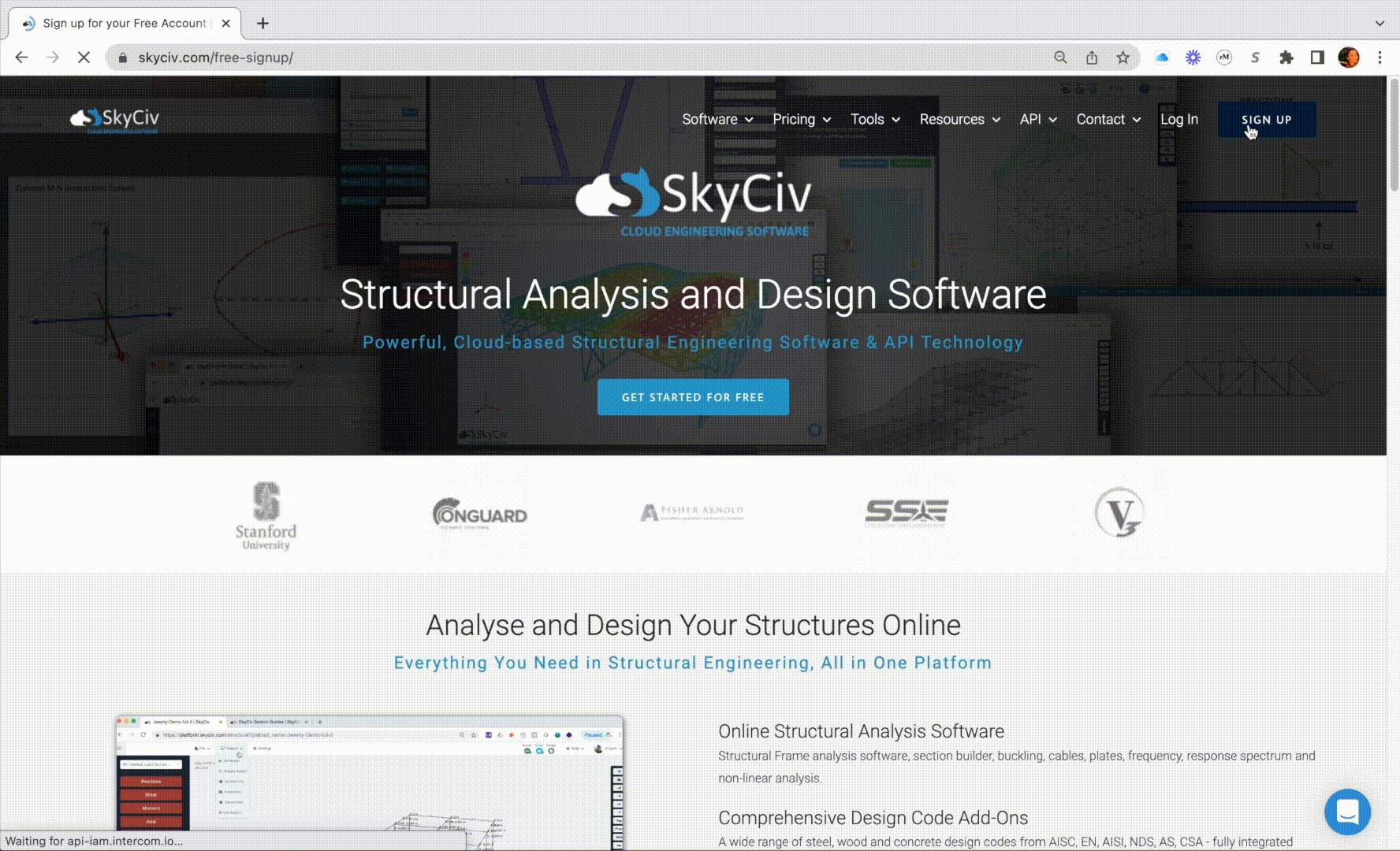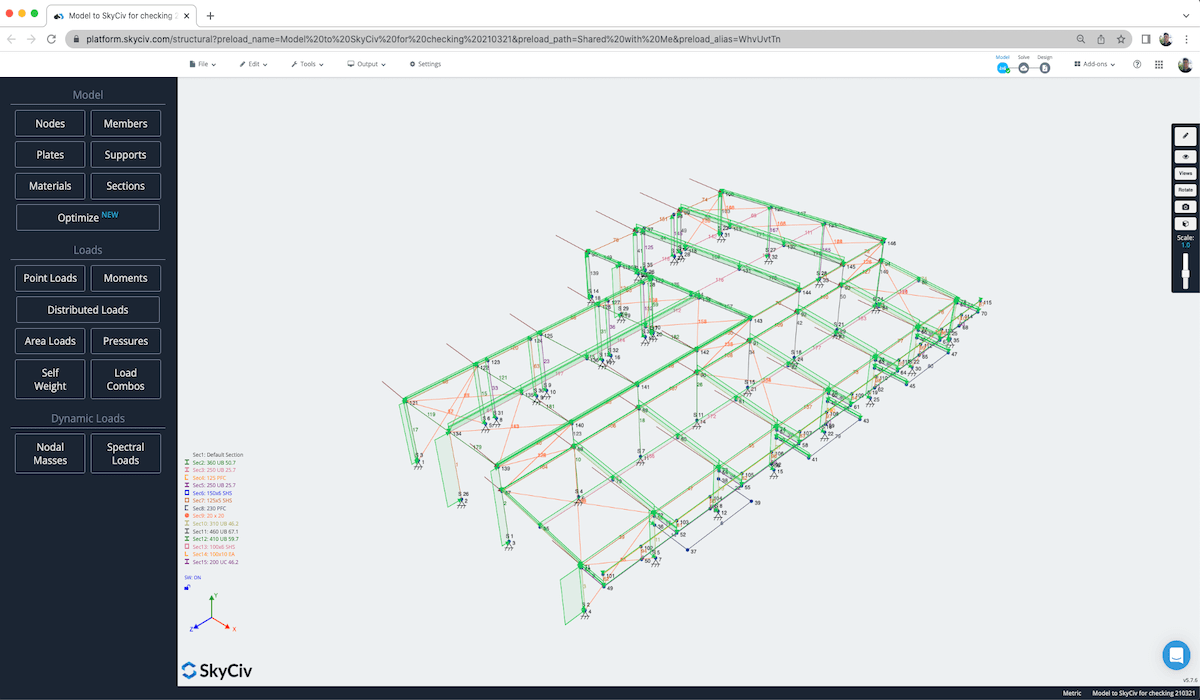 SkyCiv is very intuitive and easy to use. We've redesigned the workflow and user interface: with easier input and a cleaner interface, you can model 5x faster than some of our competitors. Speed up your analysis with SkyCiv's easy-to-use modeling features.
Frequently Asked Questions
You have questions, we have answers.
What software is included in the Student Account?
The Student Account gives you full access to all SkyCiv Cloud Engineering Software. This means that SkyCiv's 2D structural analysis software (Beam Software, Truss Software, Frame Software and Shaft Software) and SkyCiv's 3D structural analysis software (Structural 3D) are available for use. With all of our high-tech software at your fingertips, you can tackle any structure that comes your way!
How can I get a Student Account?
Simply click Buy Now to purchase your subscription and receive instant access. The first time you login, you will be asked to provide your student email to activate your account. Once you click the activation email, you are ready to get started. Forget waiting to install or update the software! Since our software is completely web-based, you have immediate access to the programs and files from your internet browser.
How much does the Student Account cost?
Visit our pricing page for the different options and prices of the SkyCiv Student Account. Engineering software is traditionally very expensive, costing up to thousands of dollars to install and maintain. SkyCiv Engineering Software is a cost effective solution, offering competitive pricing with no hidden costs for maintenance or updates.
Can I have a Student Account if I'm not currently a student?
This is a special discount for students only, and is deeply discounted from our professional accounts. You can check other SkyCiv account options pricing. Our pricing schedules are very affordable compared to traditional engineering software.
Does my account include any support?
Your Student Account includes account support and technical support but does not include modelling, design or assessment support. We do have a great set of documentation, including detailed walkthroughs, articles and videos. If you still need assistance, additional tutorials and training are available on SkyCiv Youtube Channel and a couple of Udemy Courses.