Structural Steel Connection Design
SkyCiv Structural Steel Connection Design software offers prescriptive design calculations and checks as per the AISC 360-16 design code, for both ASD and LRFD, Eurocode 3 Design Standards, and Australian Standards 4100. The structural design software is completely cloud-based, so there's nothing to download or install, and is run right from within your browser. Easy modeling, clear results.
Discover key features of SkyCiv Steel Connection Design
Online Steel Connection Design software for AISC, Eurocode and Australian Standards
Efficient steel connection design software
Choose among AISC 360-16 (ASD and LRFD), Eurocode 1993-1-8:2010, and AS4100:2020 design codes
Conveniently design steel connections using a user-friendly UI
Select from a complete set of shape databases for members and components
Set your preferred material grades, bolt grades, and weld grades
Quickly change from bolted connection to welded connection in just one click
Real-time 3D modelling of the connection
See the actual configuration of your connection while you work
Navigate through connection-building and 3D-rendering in just one frame
Easily visualize the sizes of your members and plates
Freely adjust the dimensions of your connections
Update your bolt group lay-out in just a few clicks
Aim to minimize potential fit-up issues through the rendered model
Full calculation reports
Download the detailed, step by step calculation report with references in PDF or HTML files
See first all the project and connection information at the start
Understand checks through graphical illustrations on the report
Review the connection in one glance through the tabulated summary report at the end
Effortlessly review all checks through easily-recognizable colored remarks and DCR value
More benefits from SkyCiv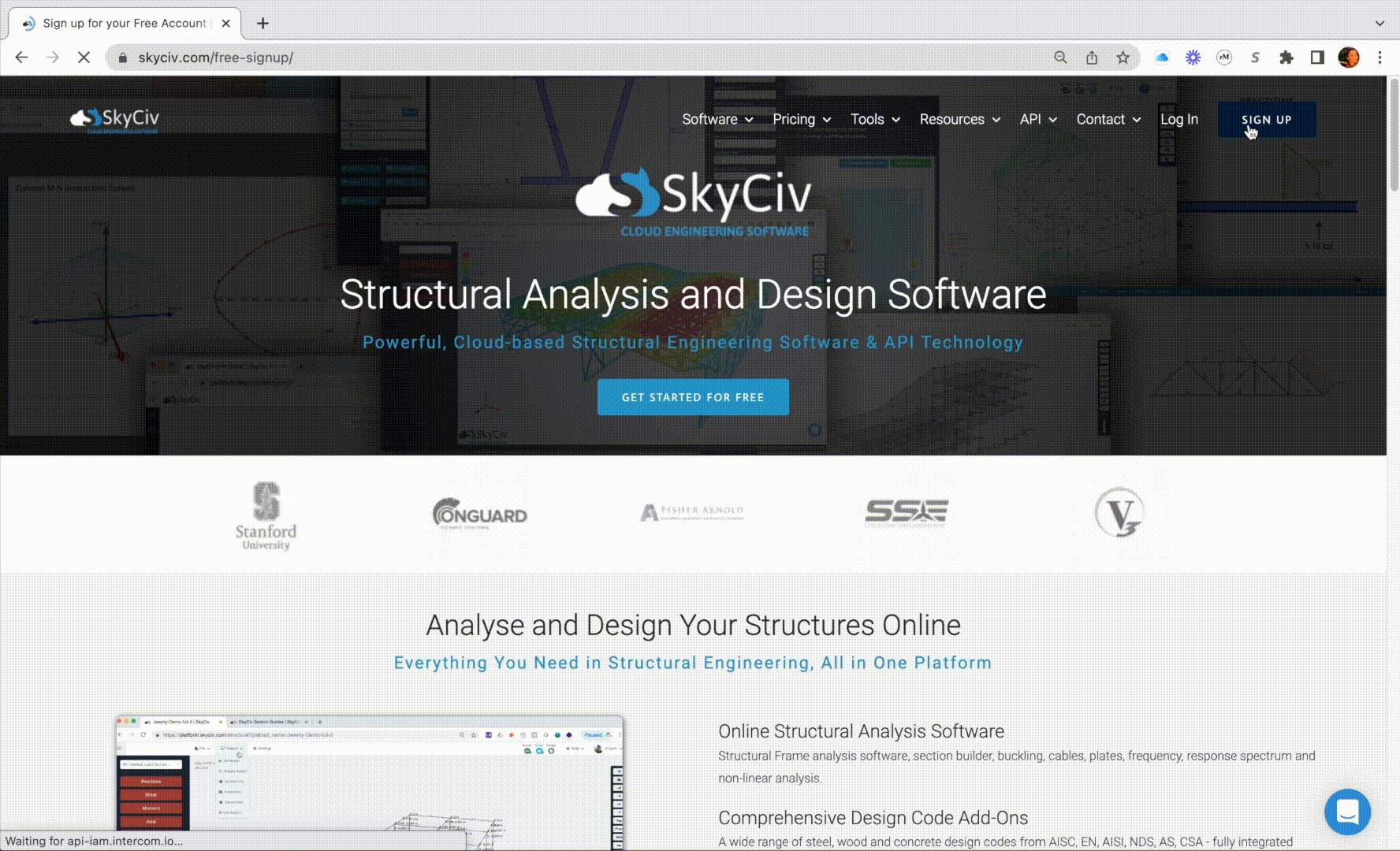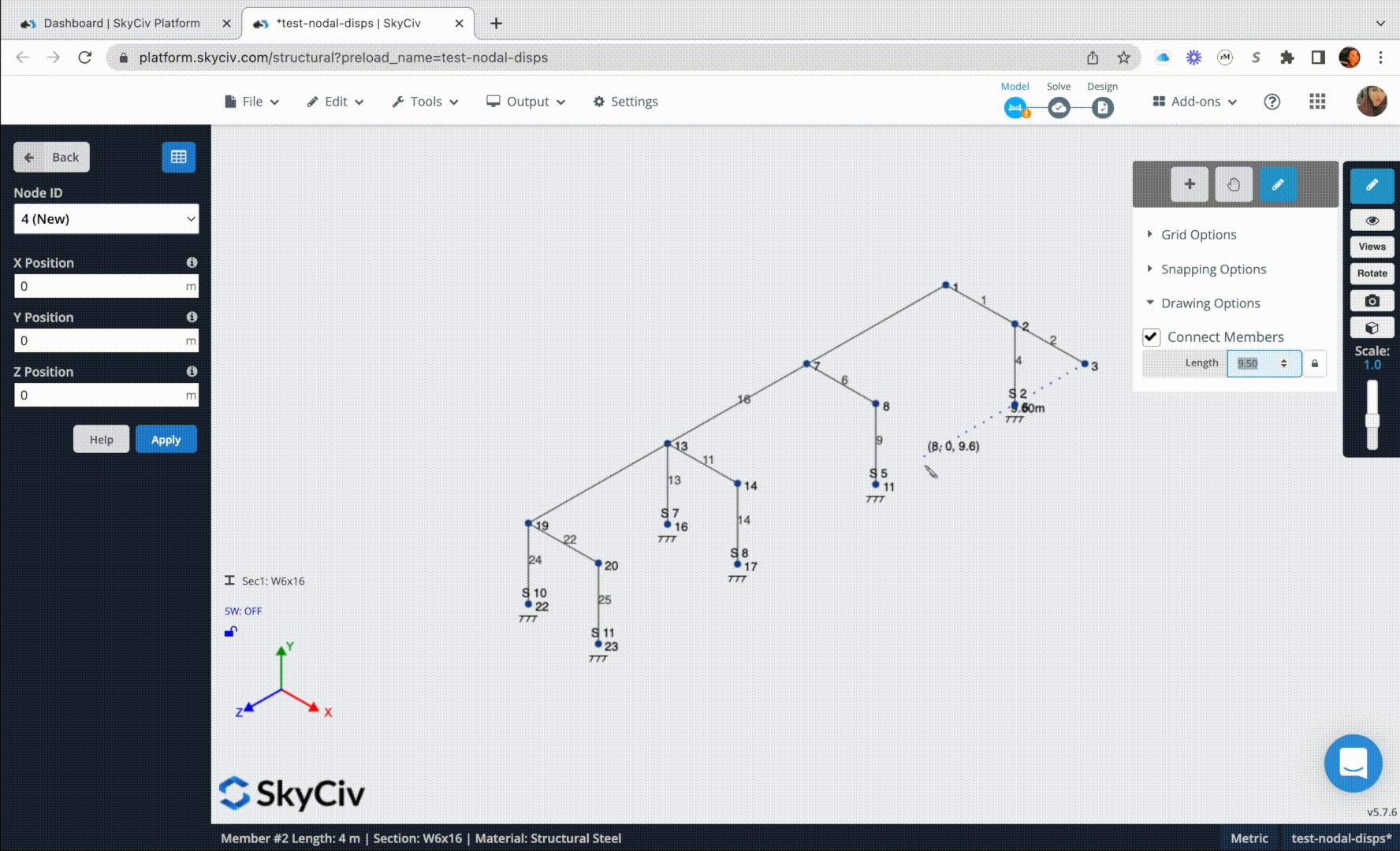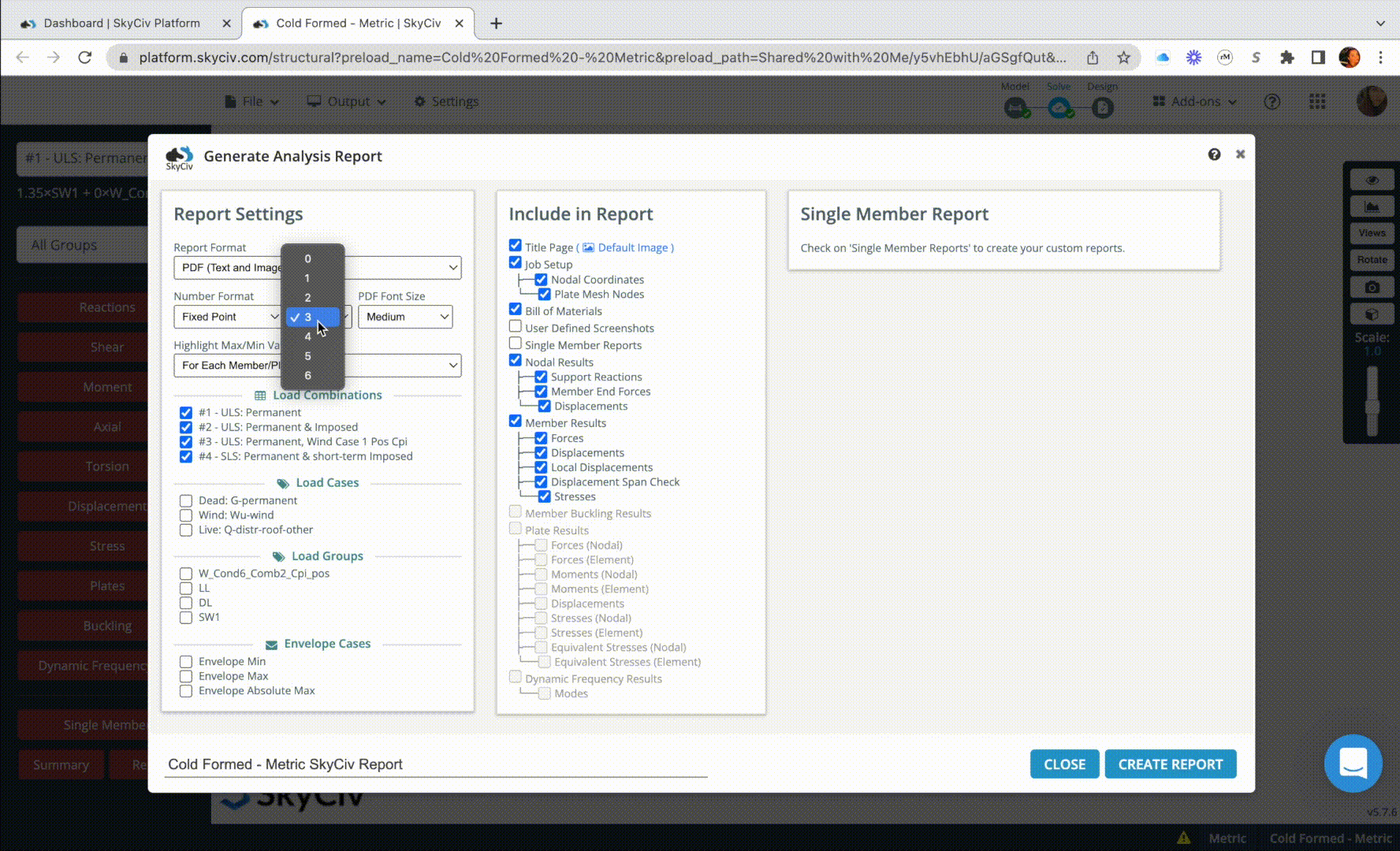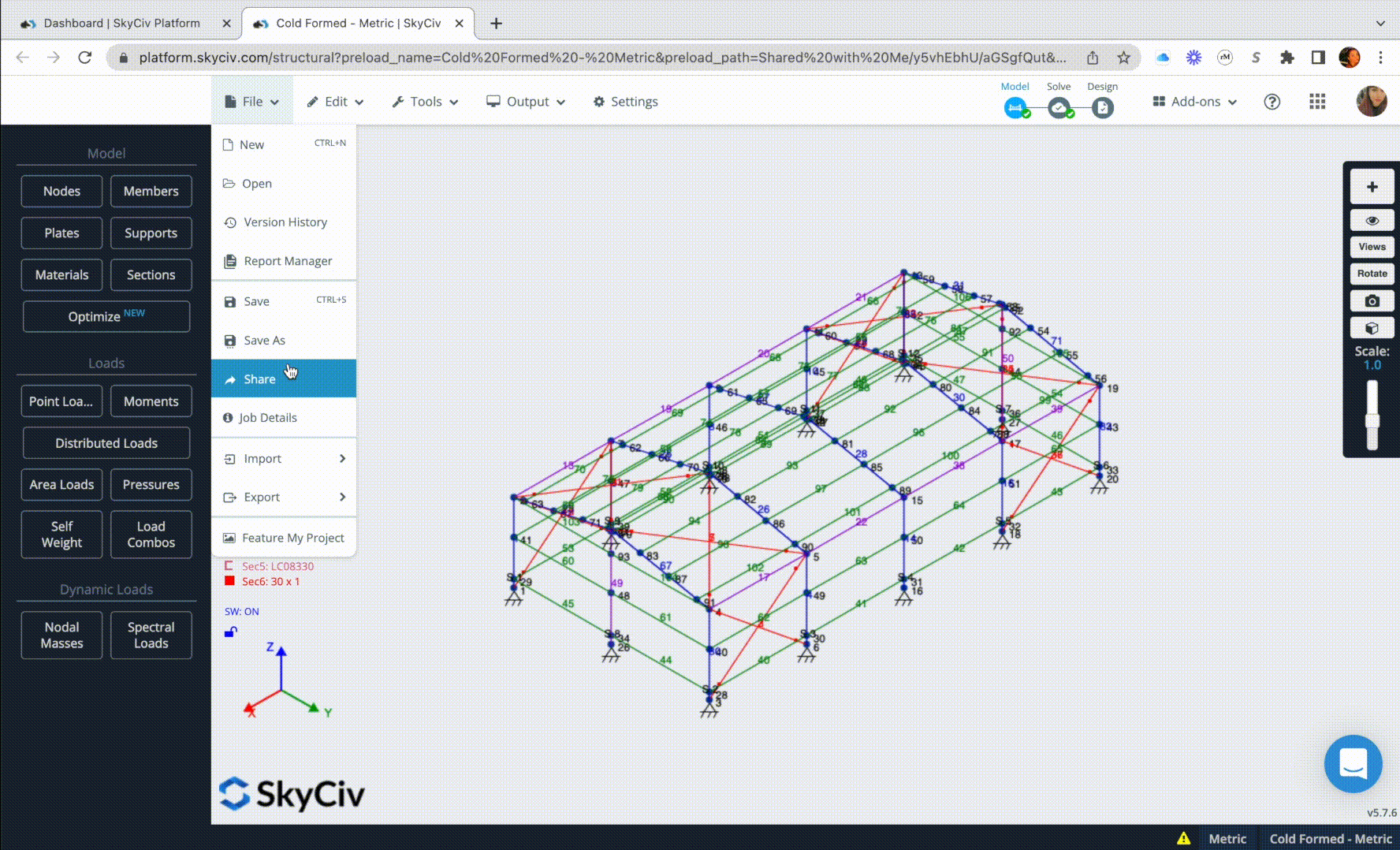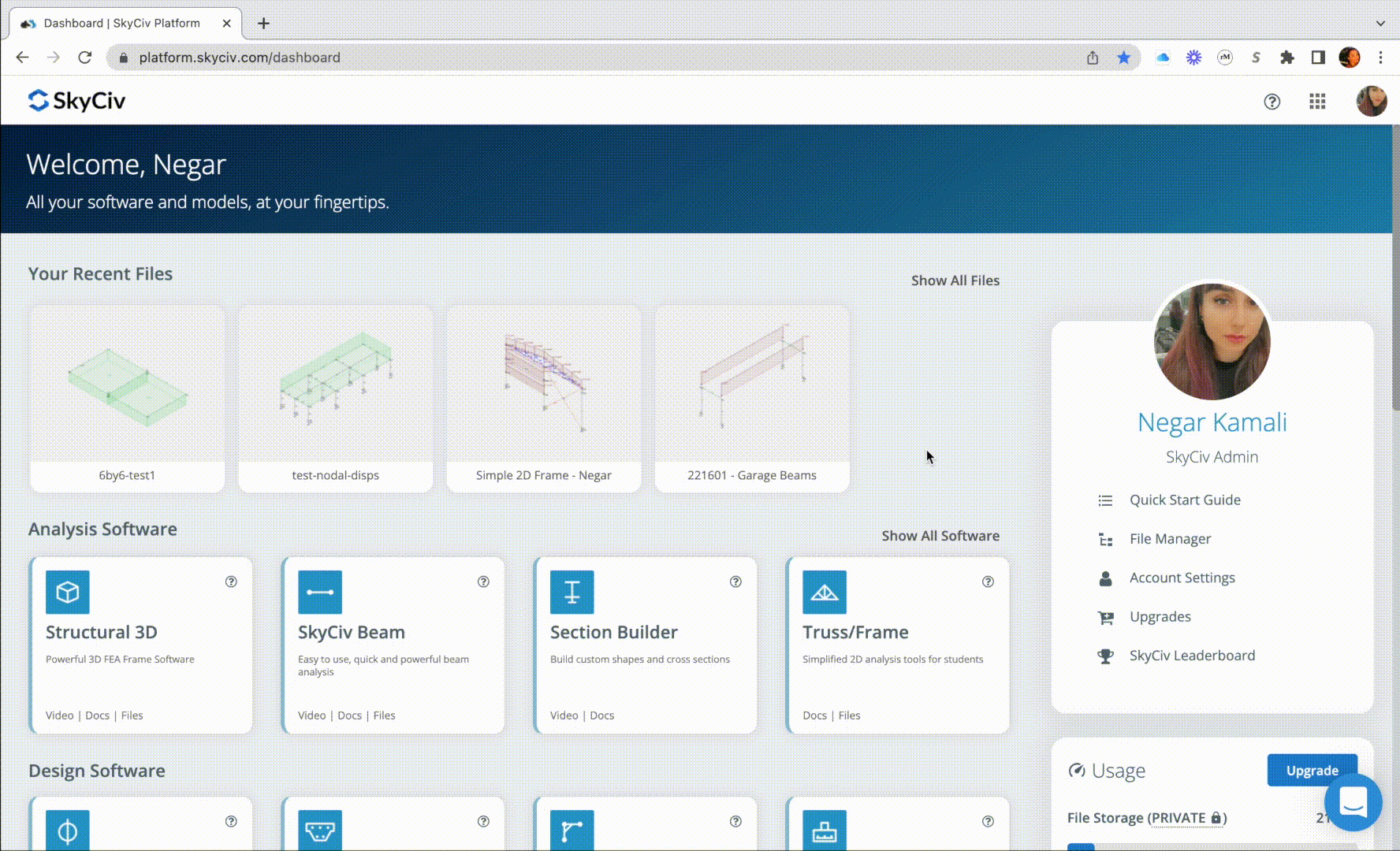 SkyCiv structural design software is 100% cloud, giving you instant access through your web browsers. Simply log into your SkyCiv account and visit the software directly. You can now access your files from anywhere and at any time.
---
SkyCiv software is built with a number of great modeling, editing, and reviewing features that help you achieve a much faster modeling workflow. These range from the pen tool, bulk editing, camera roll, and more.
Learn about SkyCiv modeling features →
---
Clear step by step calculation reports help the engineer understand exactly what the software is doing - no more blackboxes!
Learn about reporting →
---
Share and collaborate in real-time with your team using our file sharing and permission control functionalities. They also allow the SkyCiv Support team to view your models so support can never be easier.
Learn about file sharing →
---
---
"The ease of use and the presentation of the results are both awesome. I have had ongoing interaction with the support team and everyone is excellent!"
It is used for various civil and mechanical engineering courses and the students love it. We are happy with the continuous updates to SkyCiv as well, highly recommended.
"It was easily the most intuitive package available to learn; it is particularly easy to build the 3D model and define nodes, members, supports, materials, sections, then apply loads & combinations."
Included in Structural 3D