Immediate access to SkyCiv, no downloads or installation necessary.
All files are stored on SkyCiv's secure cloud servers, accessible at anytime. Simply log in to begin.
Complementary documentation of articles, videos and tutorials to help you and your students get started.
What's included?
Software for the future structural engineers.
Discover the key benefits of SkyCiv
Everything you need in structural engineering, all in one platform
SkyCiv is faster and more user-friendly than most traditional software. We offer a range of powerful modeling capabilities that synthesize the process of modeling and designing structures, including grids, snapping, repeat-mirroring and more. Register today and see for yourself: with no downloads or installation necessary, you can get started in less than 60 seconds.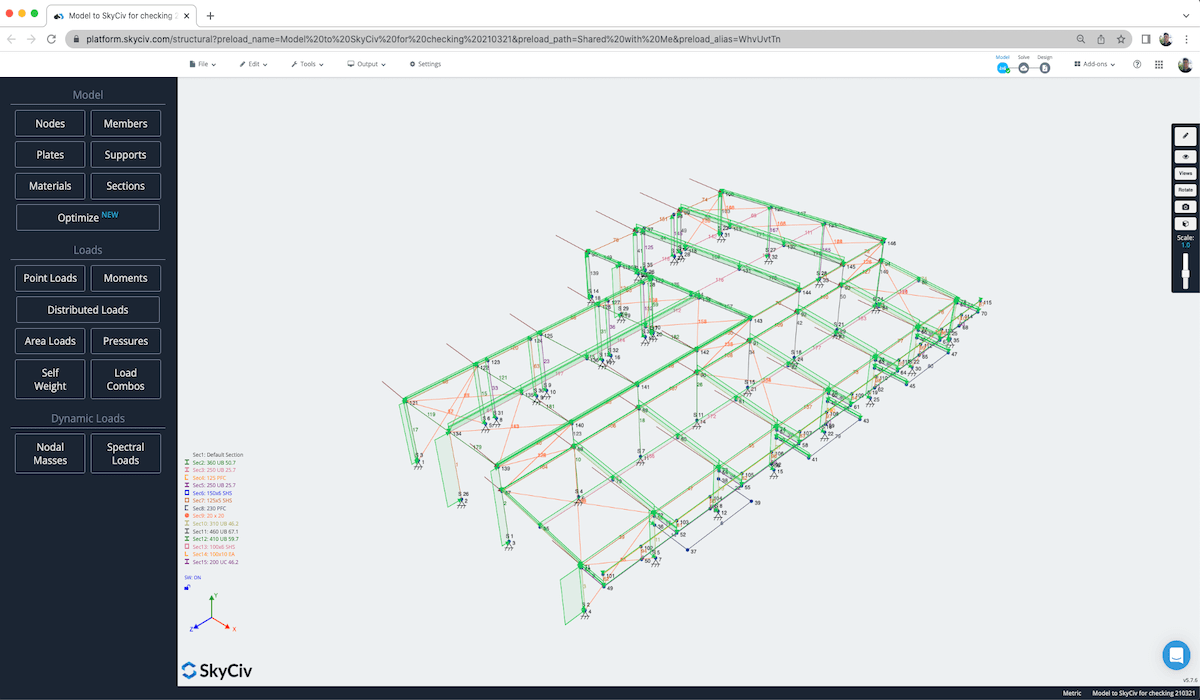 Because SkyCiv operates entirely through a browser and exists on the cloud, students can access the software from almost any device. No installation or pesky license keys for you or your students.Being on a browser also means that students are not limited to Windows OS and fully functional when using Mac or tablet devices - no license keys or installation issues.
Contact us for your Free Education Trial

!


What you'll receive:
Access for all your students
Simply upload a CSV list of your students, and they'll receive instant access to powerful structural analysis software. 100% on the cloud, no need to download or install anything!
Powerful Structural Analysis Software
Full access to our powerful structural analysis software, including beam, structural 3D, section builder, buckling, cables, plates, frequency, response spectrum and non-linear analysis.
Evaluate the software for your students and invite up to 5 members. See how you can and your students can use a range of structural software in classes, assessments and final design projects!
(Only available to new SkyCiv users)
Student projects
Helping students around the world
"I used SkyCiv as part of my Spaghetti bridge assignment and I really appreciate it. Thanks to its friendly GUI, I did not need to make an effort to use it fluently. SkyCiv helped me verify my hand calculation in the report as well as choose the best design. I hope in the future, ENG1001 students will continue to have the opportunity to access this great application."
Professor Owen Hildreth from Arizona State University has incorporated SkyCiv Cloud Engineering Software into Principles of Mechanical Design for the last couple of years. In Owen's own words: "It is much faster than FEA and helps emphasize the concepts of using problem simplification and analytical solutions for design". Students use the analytical results to make design decisions.
Frequently asked questions
You have questions, we have answers.