Getting started with powerful, easy to use Reinforced Concrete design software
How to get started
To get access to SkyCiv Reinforced Concrete Design software, you will need a SkyCiv Free account. You will be able to access the software with some limitations – with a SkyCiv Professional Account, you will have access to all the functionality available in the entire platform. Our software is access 100% through a web browser, so there is nothing to download, install or maintain – simply signup for an account and get instant access!
Concrete Design Software:
Beam and Column Design as per ACI, AS,EN, CSA* and BS*:
This software is available as Standalone or integrated with our analysis software (SkyCiv Beam and SkyCiv Structural 3D) – all three are available in the SkyCiv platform after registering for an account. Here you can access various versions of the RC beam/column design software, including:
Standalone (no analysis software – manually input forces)
SkyCiv Beam (beam analysis software with Reinforced Member Design)
SkyCiv Structural 3D (powerful 3D analysis software with Reinforced Member Design)
Note * = coming soon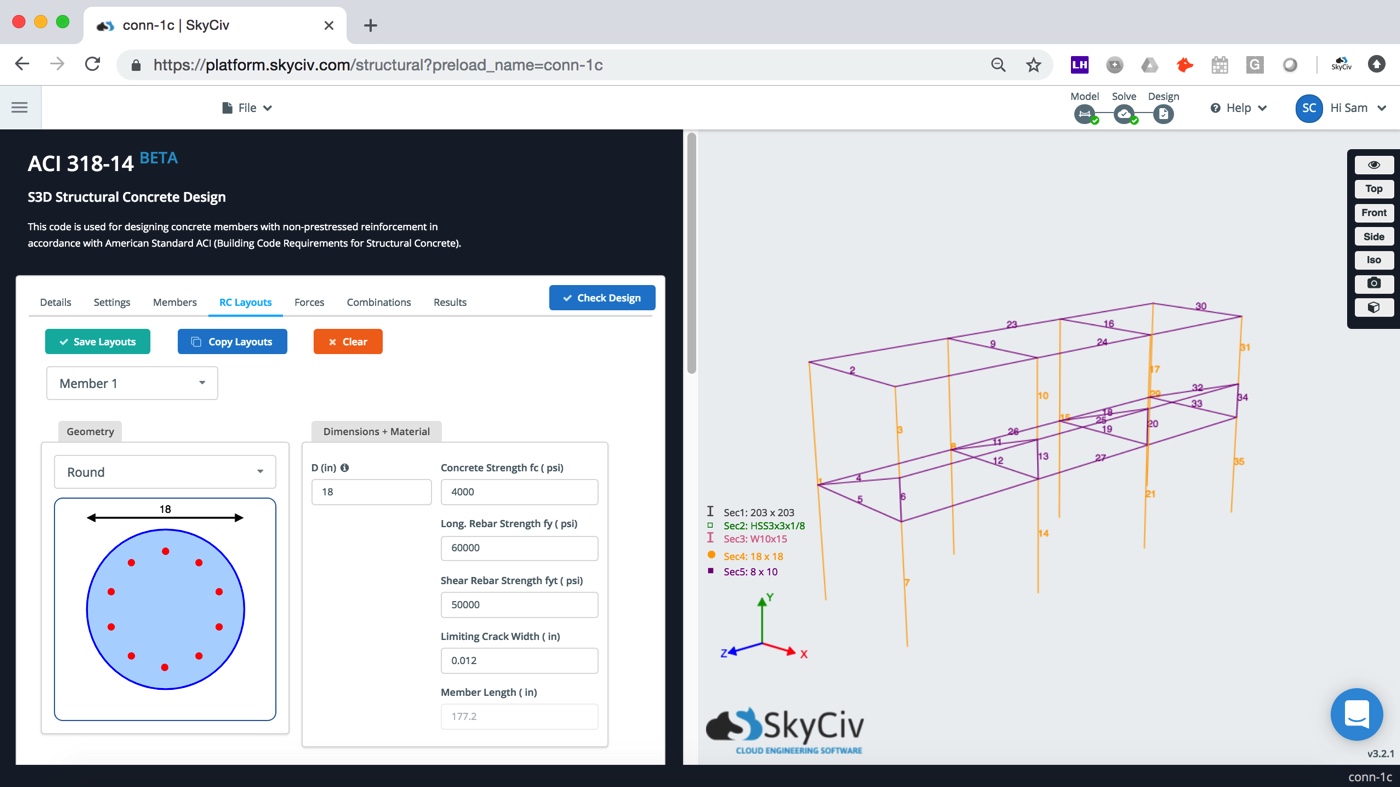 Screenshot of ACI 318 Design Software in the Structural 3D software (point 3 above)
General Cross Section Design
Design custom and standard concrete cross sections with reinforcement. This software is built on top of the SkyCiv Section Builder – so you start by adding your concrete shape, then reinforcement, loads and solve to review the moment capacity and M-N curves.  This powerful FEA software is the first of it's kind and is 100% cloud based. The software can be accessed after logging in, under SkyCiv Section Builder.