A number of useful tools are available to you in the Section Builder.
Clear All – Clear the design area of all shapes to start fresh.
Show – Show all the dimension lines
Hide – Hide all the dimension lines
Screenshot – Screenshot the section

Clear All
Click the 'Clear All' button to remove all shapes on the design area.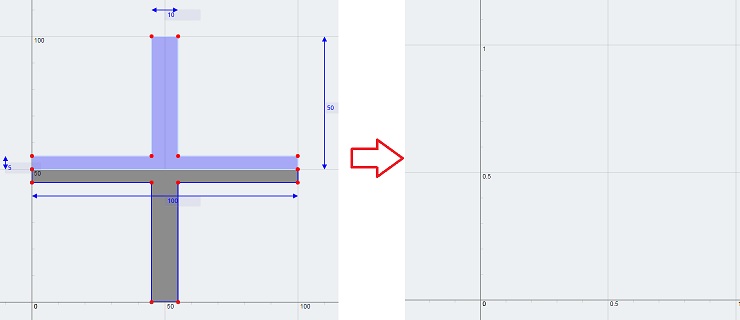 Show
By default, every time you add a shape, the dimension lines of the most recently added shape will be shown. For example, if you have 2 shapes, only the dimension lines of the 2nd shape will be shown by default. Click the 'Show' button to turn on all the dimension lines for all the shapes.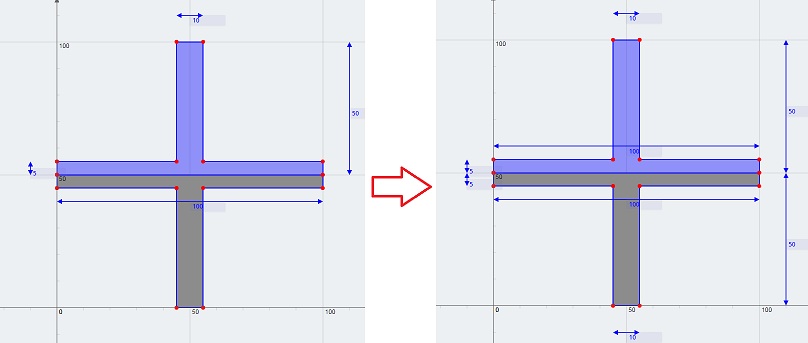 Hide
Click the 'Hide' button to hide all of the dimension lines. You may want to do this to visualise your section without the clutter of the dimension lines, or possibly you want to take a screenshot of your section without the dimension lines being shown.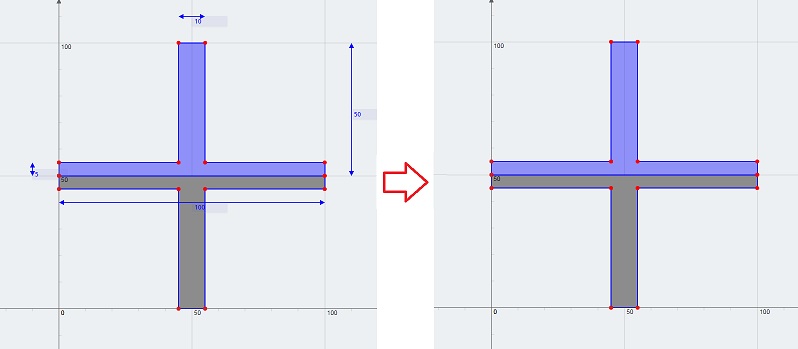 Screenshot
Click the 'Screenshot' button to bring up a pop up screen which includes a download link of a PNG image of your section.