2018 NDS® Standards Wood Design Software
The National Design Specification Standards® (NDS) for Wood Construction (ANSI/AWC NDS-2018) incorporates design provisions for both allowable stress design (ASD) and load and resistance factor design (LRFD). This specification is adopted in all model building codes in the United States and is developed by the American Wood Council (AWC). With this add-on module, SkyCiv Structural Design Software allows users to design timber structures modeled with member elements according to this standard.
The module performs all cross-section resistance designs, stability analysis, and deformation analysis provided by the national design specification for wood construction. In timber construction, the serviceability limit state represents an important design. The conservative limit deformation is preset, but can be modified if necessary.
Wood Design Software Features:
Rectangular and Round Wood Shapes
Supports both ASD and LRFD provisions
Multiple material type, including Lumber and Glulam
Auto calculation of all adjustment factors for all members
Detailed Documentation to help you get started
Discover key features of SkyCiv Steel Structural Design
A full-featured online structural analysis software, including beams, plates and cables
Automatic Calculation of NDS® Adjustment Factors for all Members
Calculating the adjustment factor for each wood member can be a tedious process. This design module (implementing the NDS® standards) automatically calculates these adjustment factors for both ASD and LRFD provisions, saving you time and allowing you to turn projects around faster.
Fully Integrated with SkyCiv Structural 3D Analysis Software
To make the job easier, SkyCiv has powerful Structural Analysis software that is completely integrated with your NDS® wood design module. Build your model, import ASCE load combinations, run the analysis and with a click of a button run an NDS® 2018 wood beam design. Work quickly and easily by having your analysis and design completely integrated in one workflow.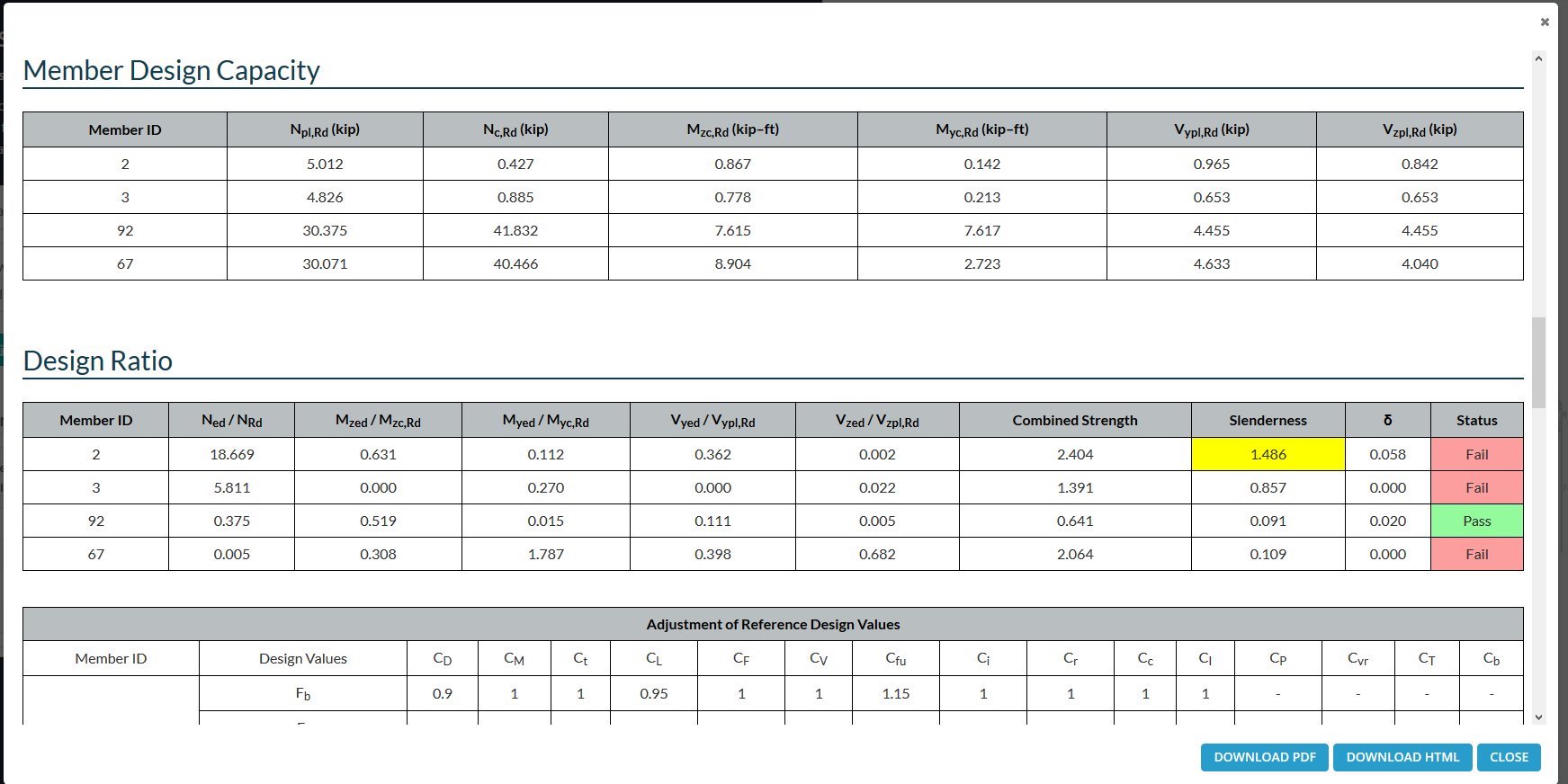 Clear and Easy Output
Reviewing the results can be half the battle. With this design module, the NDS® results specifically show the adjustment factor and relevant checks being performed. SkyCiv has clear reporting, including this summary table in PDF format. The simple green, yellow and red highlights help users to distinguish between passing and failing members.
No Installation Needed. Access immediately from your web browser.
SkyCiv is run 100% online. This means you'll never have to download, install or maintain your software. It is fully functional on Mac, PC, and even mobile tablets! No more license keys, no more version issues and no more update - just clean, easy and powerful software. Get started on your Eurocode 3 design in just 30 seconds.
More benefits from SkyCiv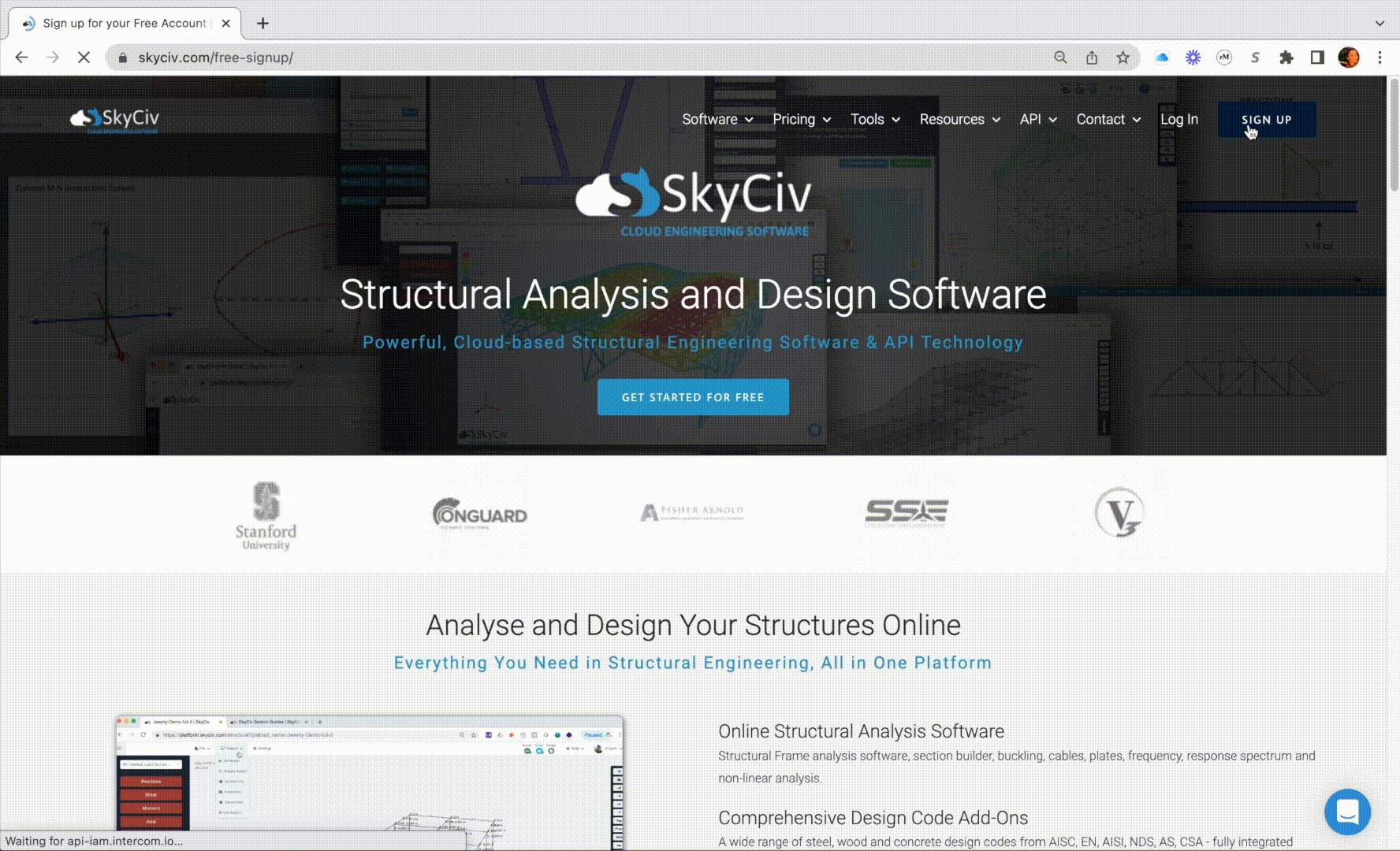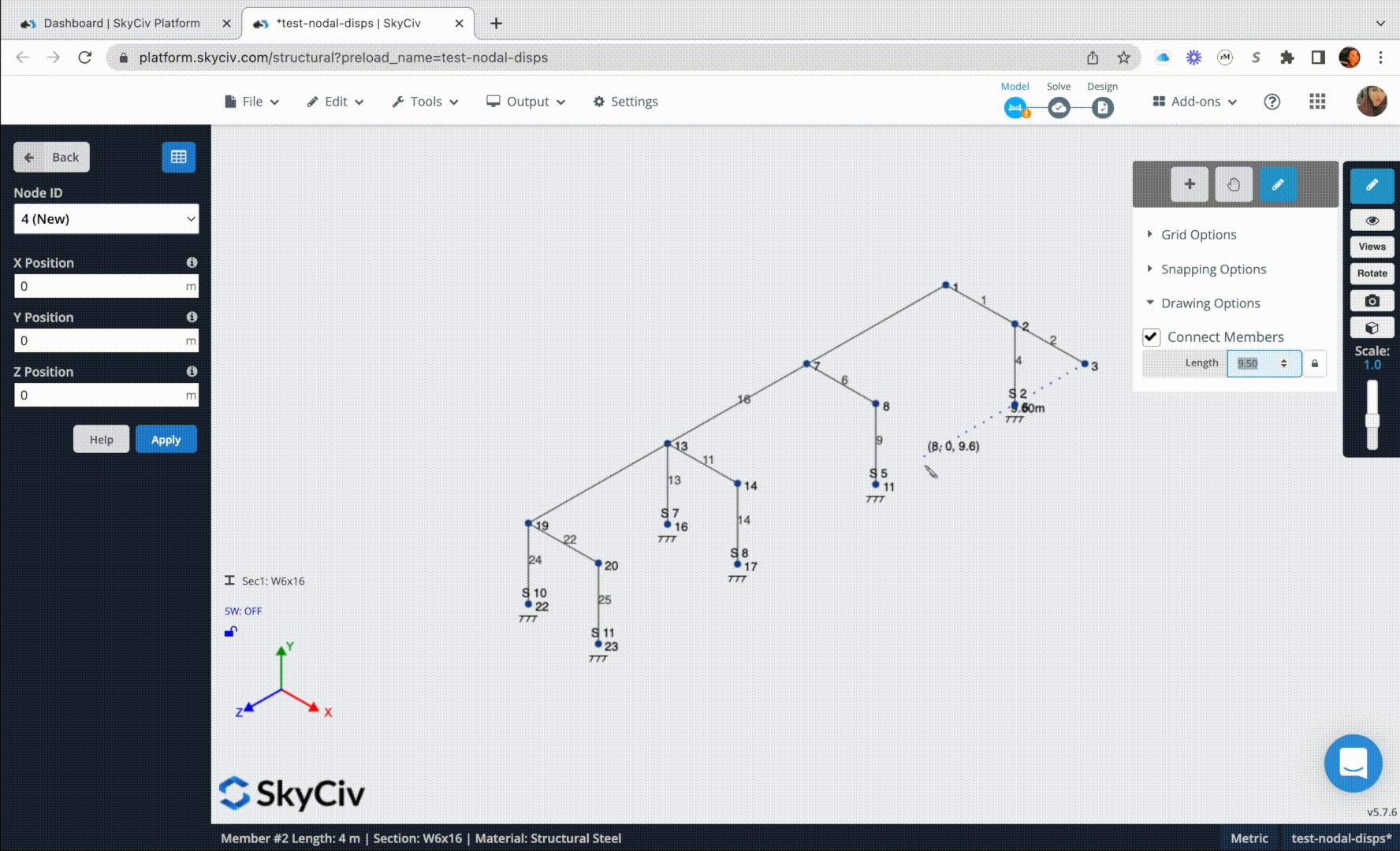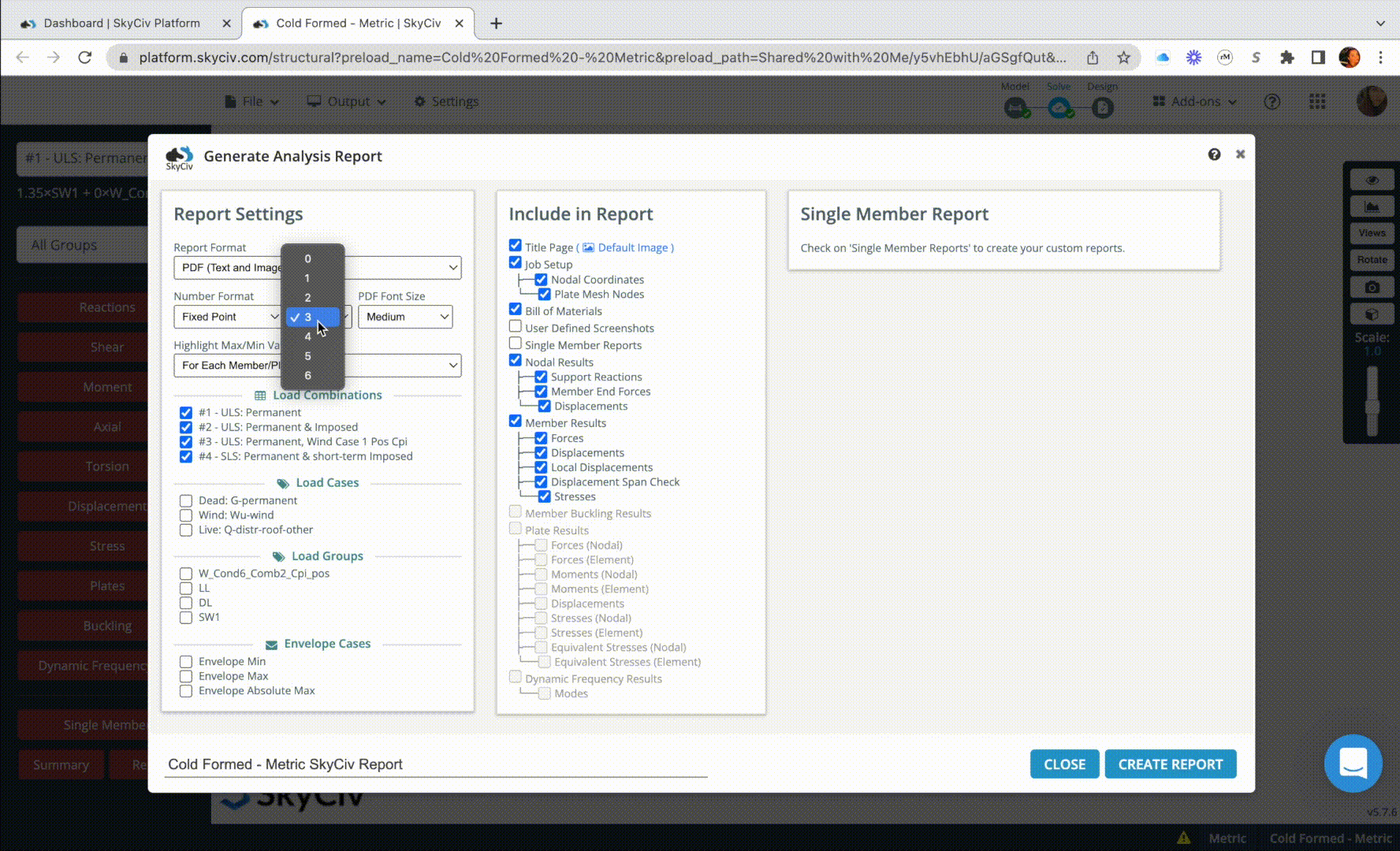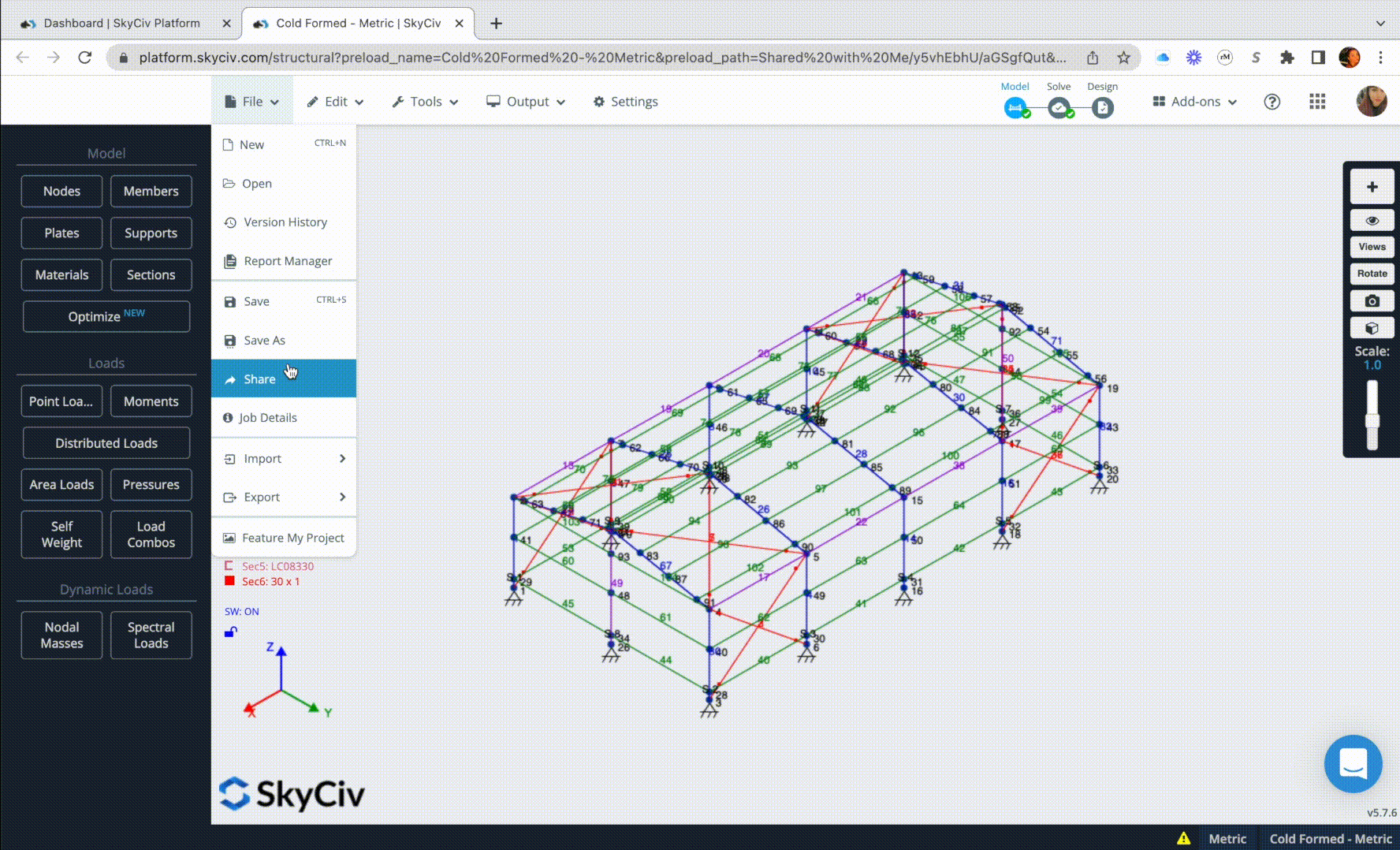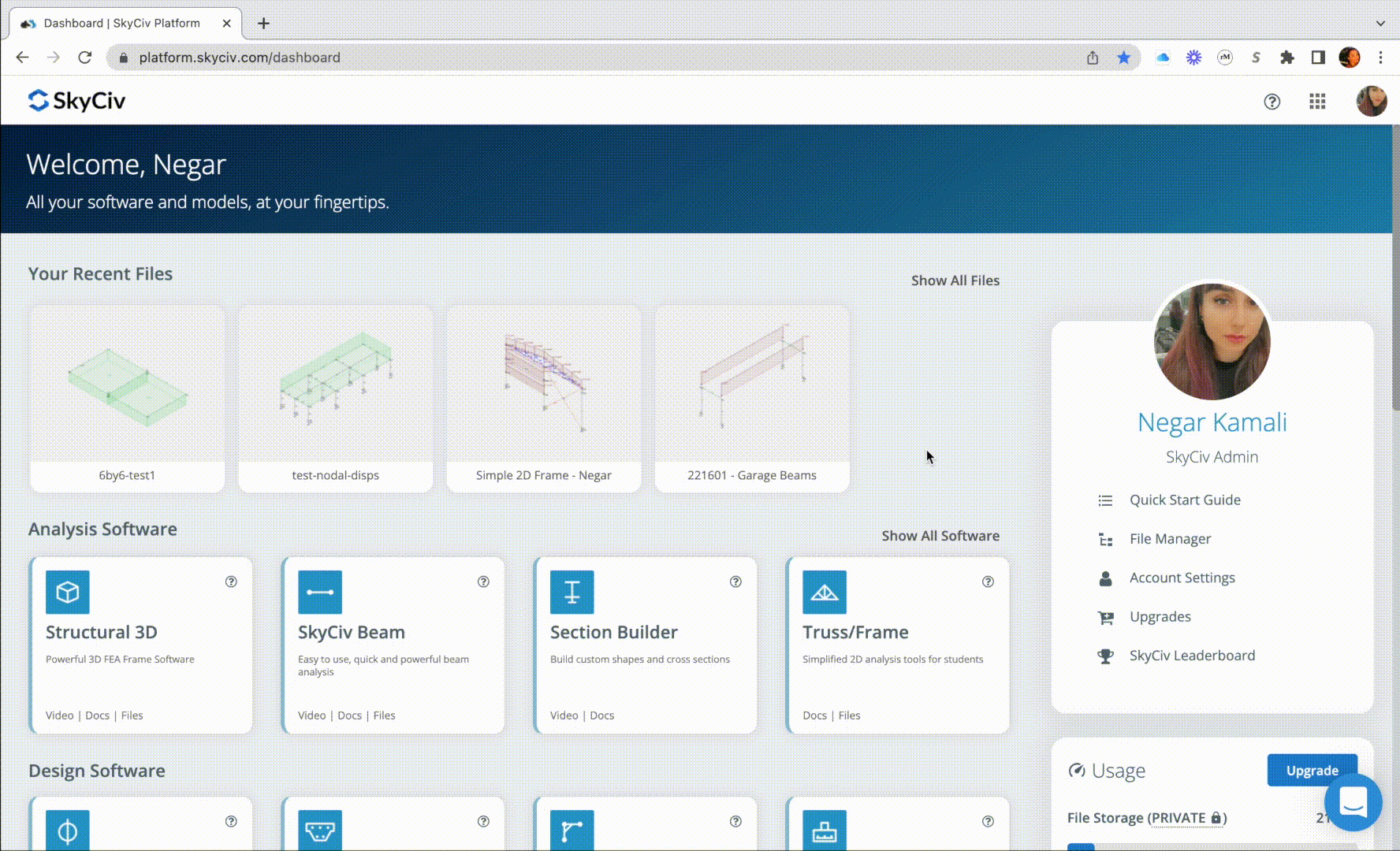 SkyCiv structural design software is 100% cloud, giving you instant access through your web browsers. Simply log into your SkyCiv account and visit the software directly. You can now access your files from anywhere and at any time.
---
SkyCiv software is built with a number of great modeling, editing, and reviewing features that help you achieve a much faster modeling workflow. These range from the pen tool, bulk editing, camera roll, and more.
Learn about SkyCiv modeling features →
---
Clear step by step calculation reports help the engineer understand exactly what the software is doing - no more blackboxes!
Learn about reporting →
---
Share and collaborate in real-time with your team using our file sharing and permission control functionalities. They also allow the SkyCiv Support team to view your models so support can never be easier.
Learn about file sharing →
---
---
Full Calculation Reports!
SkyCiv believes in full transparency. SkyCiv offers full Eurocode 3 pdf reports, so you can view the Eurocode 3 worked solutions. Just clear, professional and powerful output. Click here for a Eurocode 3 PDF.
Included in Structural 3D