SkyCiv QR Code App
Share your SkyCiv Structural 3D model using our powerful render and QR Code plugin
and keep everyone from engineers, architects, and clients in the loop.
What's Possible with the SkyCiv QR Code App
Create QR Codes to share with stakeholders in just seconds.
SkyCiv is built to take full advantage of the cloud's ability to easily share files with anyone at any time. With the SkyCiv QR Code app you can:
Create a Shareable link to view your 3D model with the powerful SkyCiv renderer
Create a QR Code and copy it to attach to Emails, Reports of Project Graphics
3D models can be viewed on your phone browser or from within the SkyCiv App
Links are public so anyone can view it without them needing a SkyCiv Account
Render 3D models with the new and powerful SkyCiv Renderer on any device.
The SkyCiv Renderer can be used to view models on mobiles, tablets and desktops. Zoom into and pan around you model to see all the details of the model.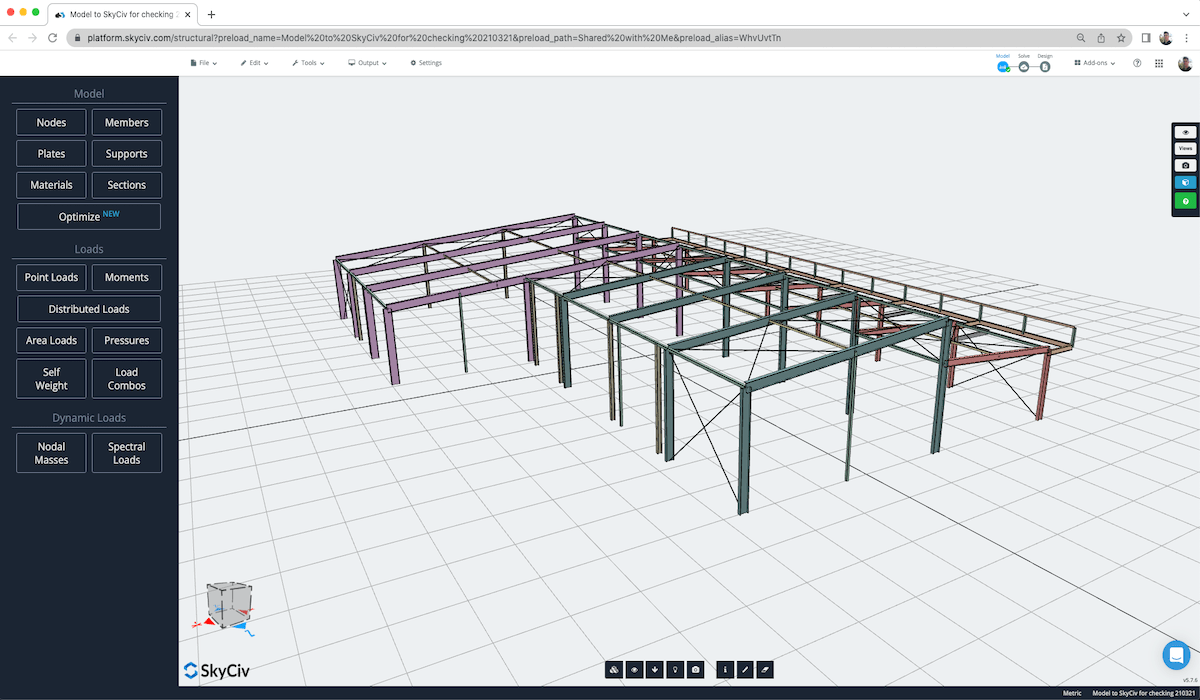 Add QR Codes to your reports.
Link your paper based documents and reports to a digital model! Add a bit of flavour for your clients and other engineers by adding QR codes to your design and analysis reports. This keeps everyone in sync, and allows everyone to review the model that was used to generate this report. They won't even need to have a SkyCiv Account or SkyCiv Mobile App installed, so anyone can view the model!
Link your reports and drawings to a structural model, with the SkyCiv QR Code App. Click here to install this app with a single click.
Single Click Setup
SkyCiv Addons and Integrations are designed to be installed easily. The SkyCiv QR Code App
can be installed with a single click in your account settings:
Try it Out!
Point your phone and scan the QR Code to open the SkyCiv Render with your web browser to see how it works!