SkyCiv-Revit Integration
Collaborate and work faster using integrated workflows with Autodesk Revit BIM software
Discover key features of SkyCiv - Revit Plugin
Two way data integration between SkyCiv and Revit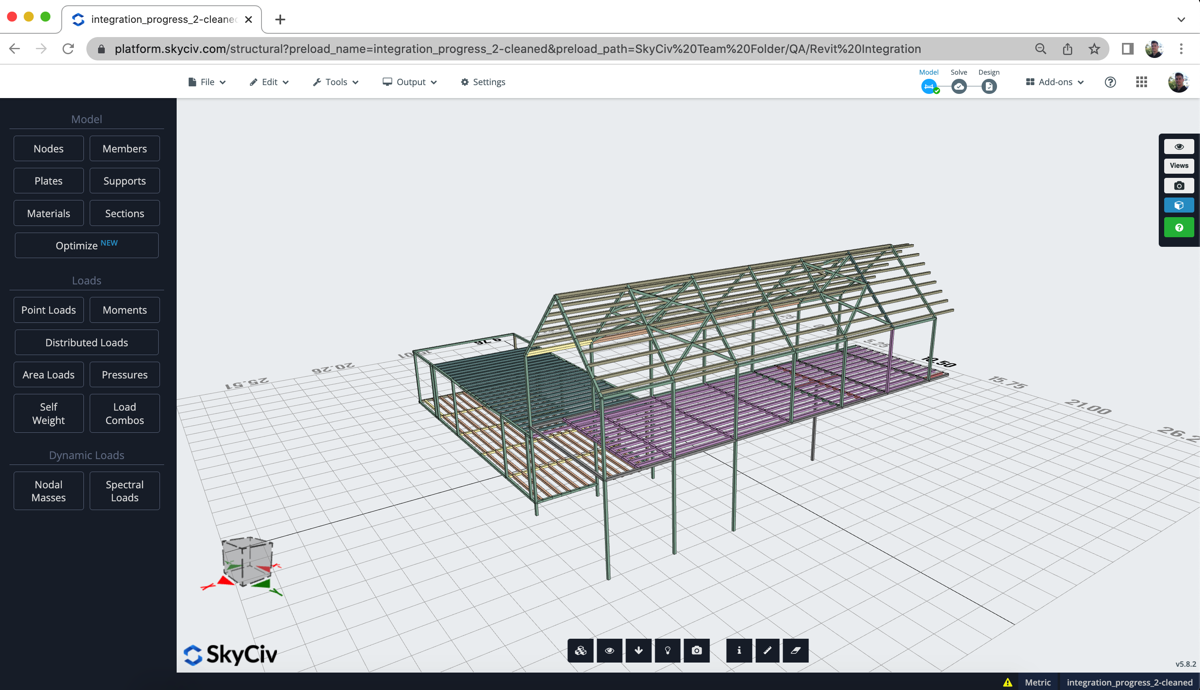 Work Faster with SkyCiv BIM Capabilities
Autodesk Revit is a powerful CAD/BIM software used for the modelling, design and documentation of buildings and other structures.
BIM collaboration is becoming increasingly important for Structural Engineers to improve productivity and the quality of designs. SkyCiv's BIM integration with Revit will allow you to work faster. Import models directly from Revit and export your structural models back into Revit for documentation.
Multiple workflows support working directly from within Revit, with SkyCiv's Revit Plugin. Don't have Revit? Import .rvt models directly in SkyCiv Structural 3D.
Regardless of whether you have Revit or not, SkyCiv can import .RVT and IFC files directly in S3D. Simply click File-Import and upload your Revit model to import.
A window will display with a preview of your Revit model for you to verify. Once you have reviewed your model and are ready click Import to proceed.
SkyCiv will generate a structural model from your Revit file and display it in Structural 3D, along with any loads and supports that exist in the model. Your model will also be cleaned and should be ready to be analysed.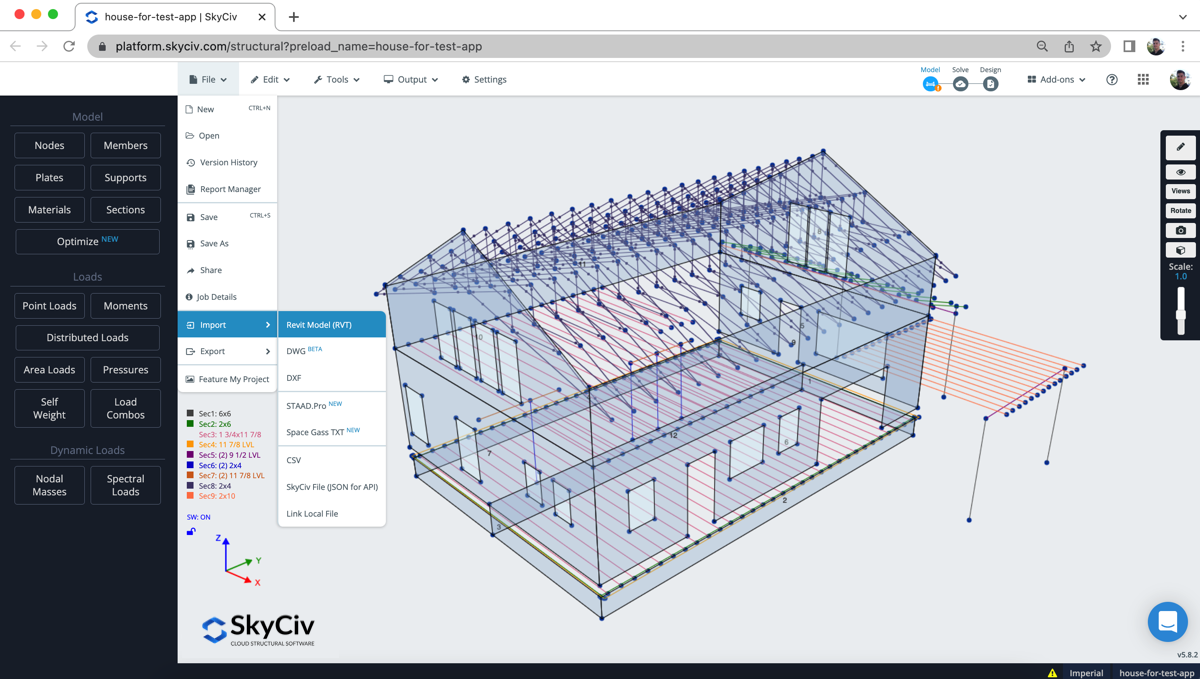 SkyCiv Structural 3D will export your members, plates, loads and supports into Revit, by simply exporting an .RVT or .IFC file. Simply export your structural model with a click of the mouse. This completes the workflow so that engineers can export their analytical models for documentation or to update an architect's model.
Your model can also be exported as a .IFC file, ready to be imported into Revit or many other documentation programs such as Tekla or AutoCAD. This model will pull in all of the structural data, including section properties, loads, supports and materials. No more double handling!
The SkyCiv Revit plugin can be installed on any versions of Revit from 2017 up to the latest version. This helps Revit users easily build structural models from their documentation models.
Import all nodes and line elements
Import point and line loads
Supports multiple unit systems
Automatically assigns families (cross sections) to the correct section shape, ready to solve and design
Non-standardised shapes will be modelled and can still be imported into S3D
Auto Repair Model functionality will clean up your model, connecting close-proximity nodes and removing duplicate members
Learn more about SkyCiv - Revit Integration
SkyCiv is a proud Authorized Partner in the Autodesk Developer Network
More benefits from SkyCiv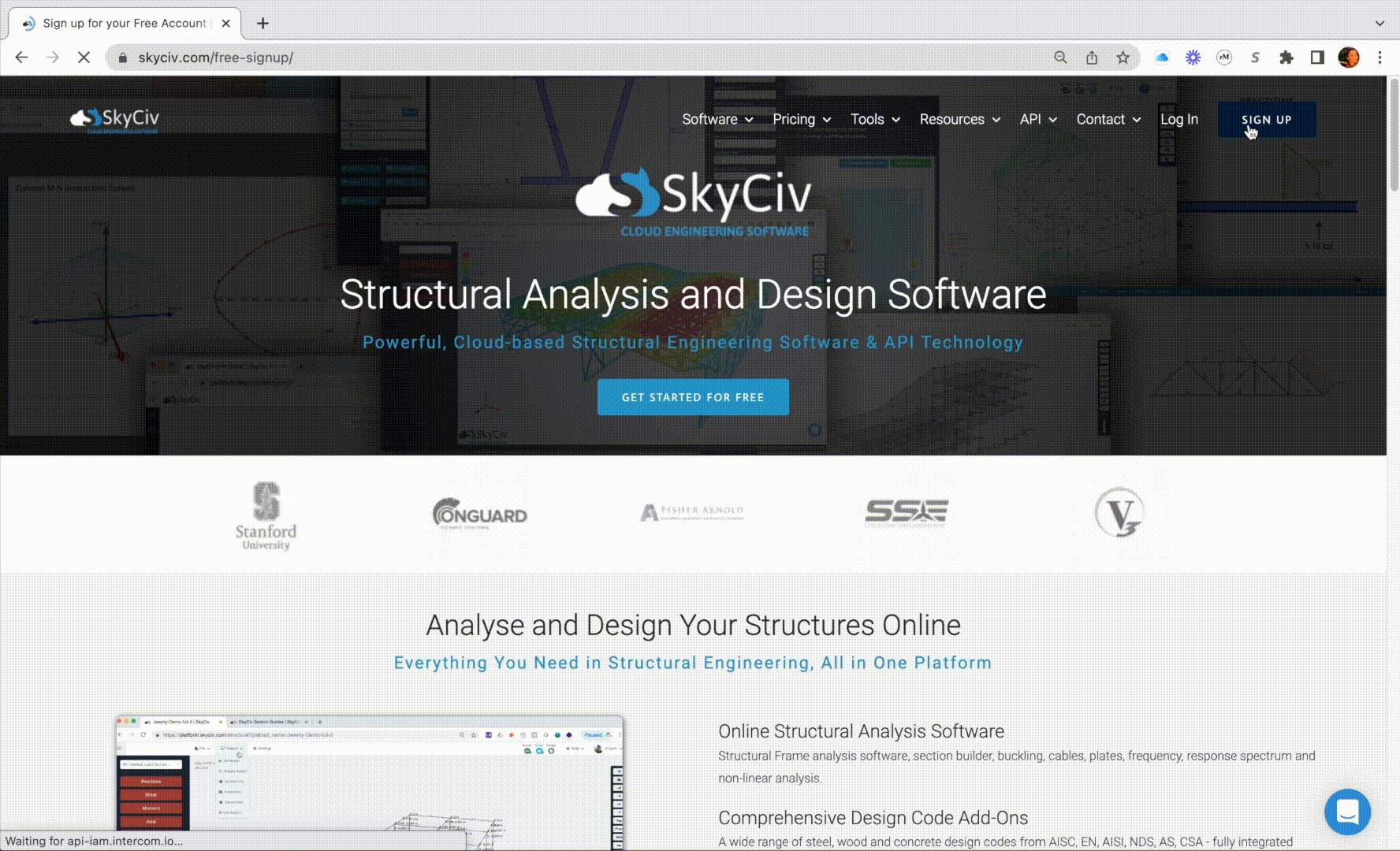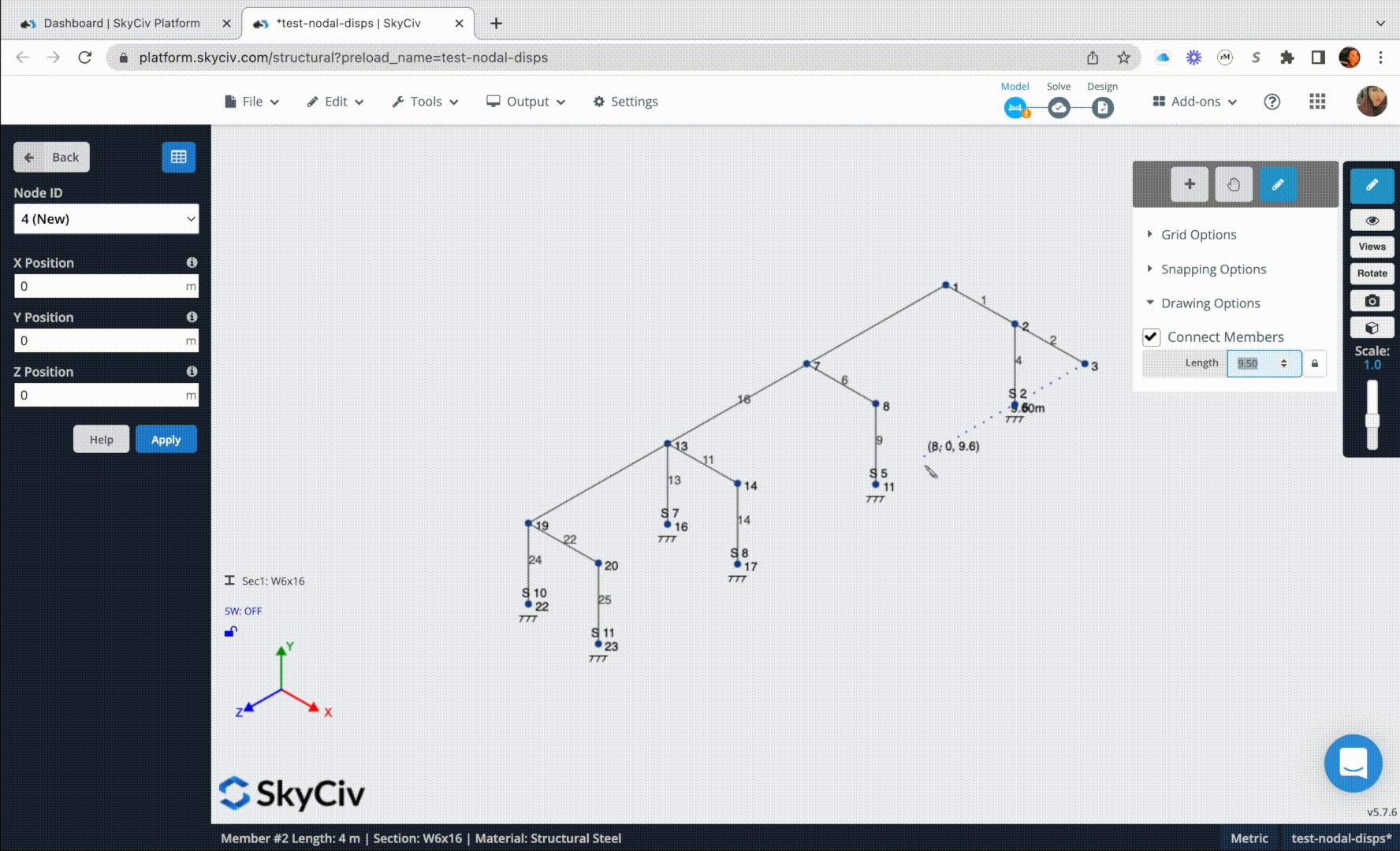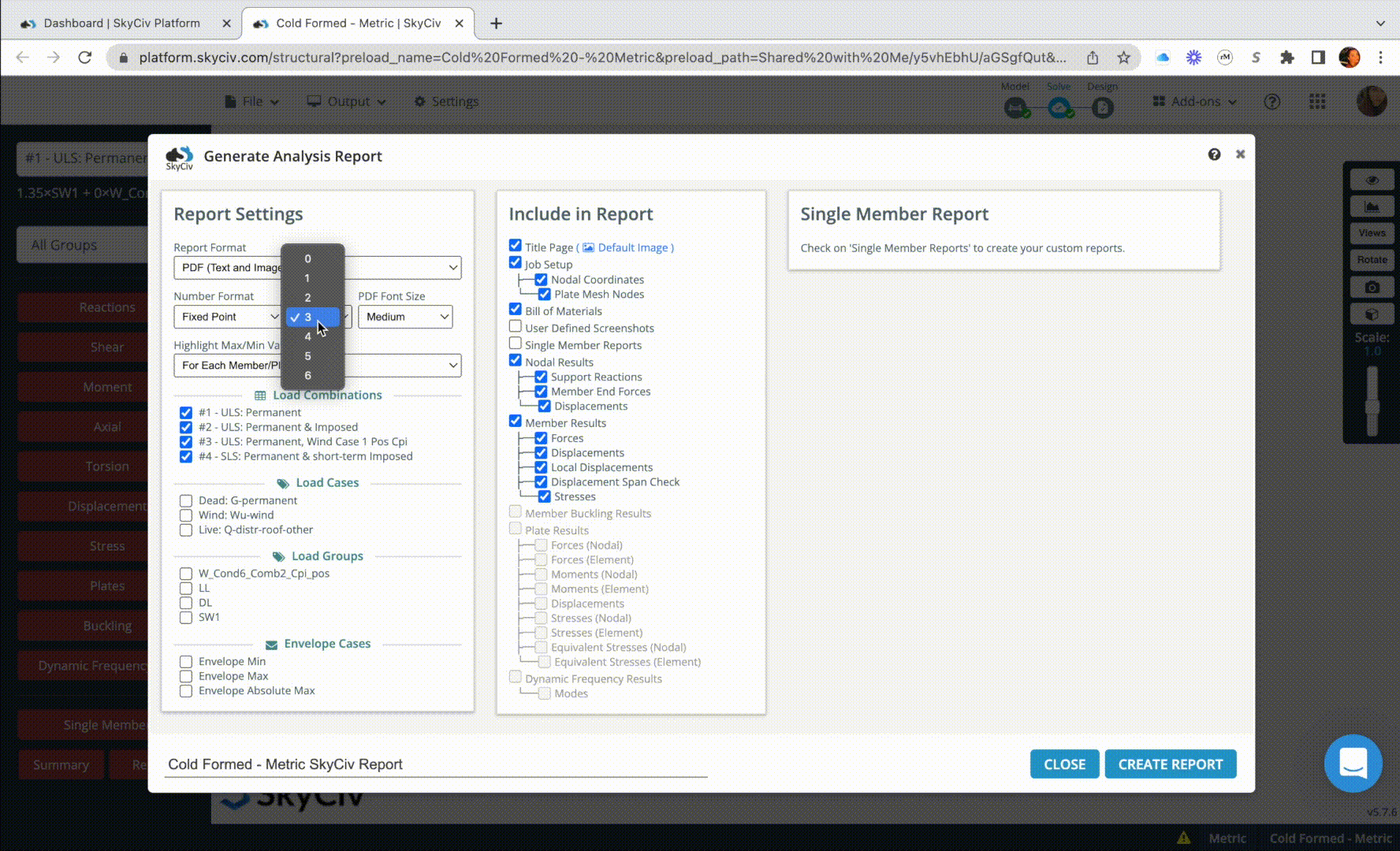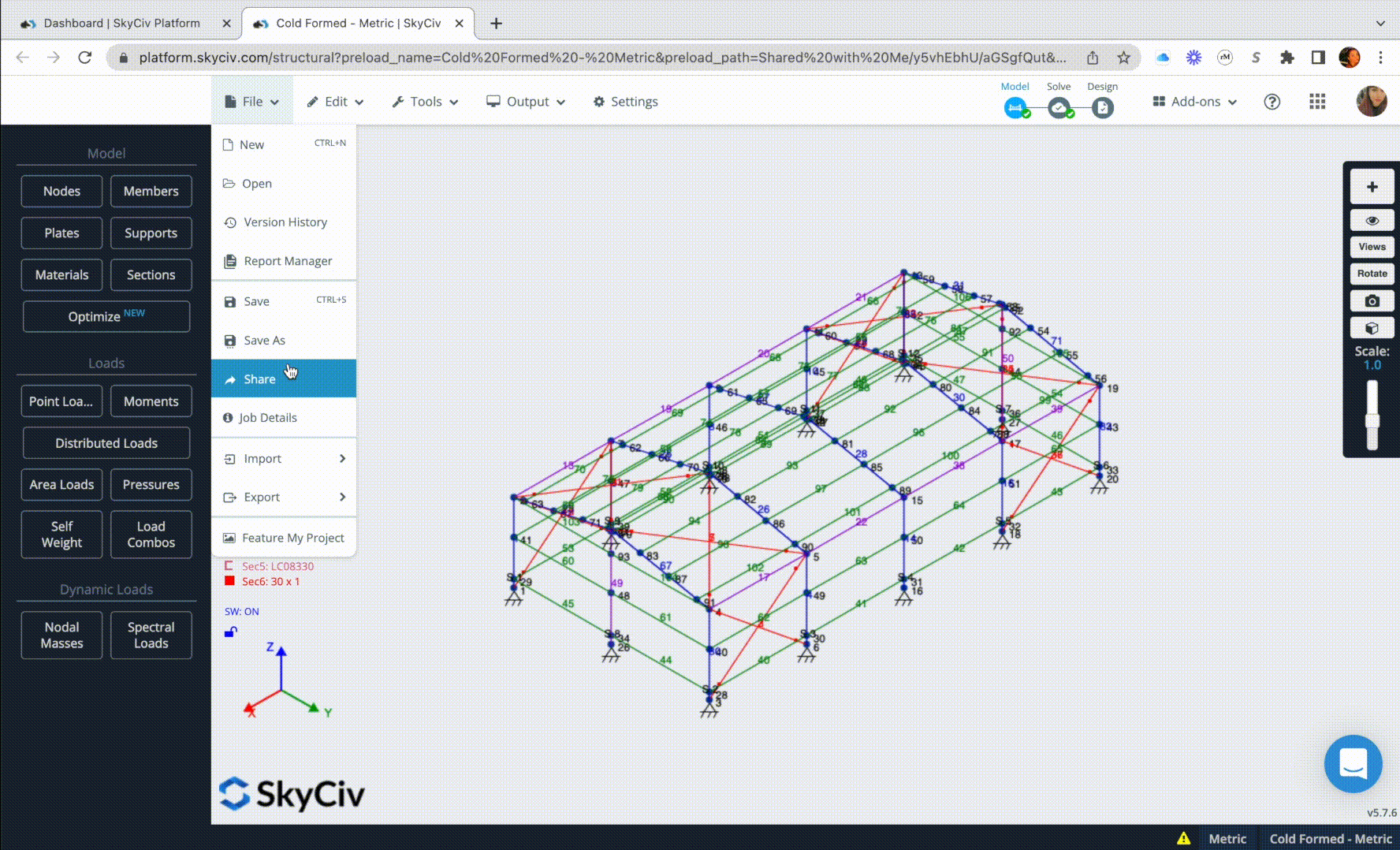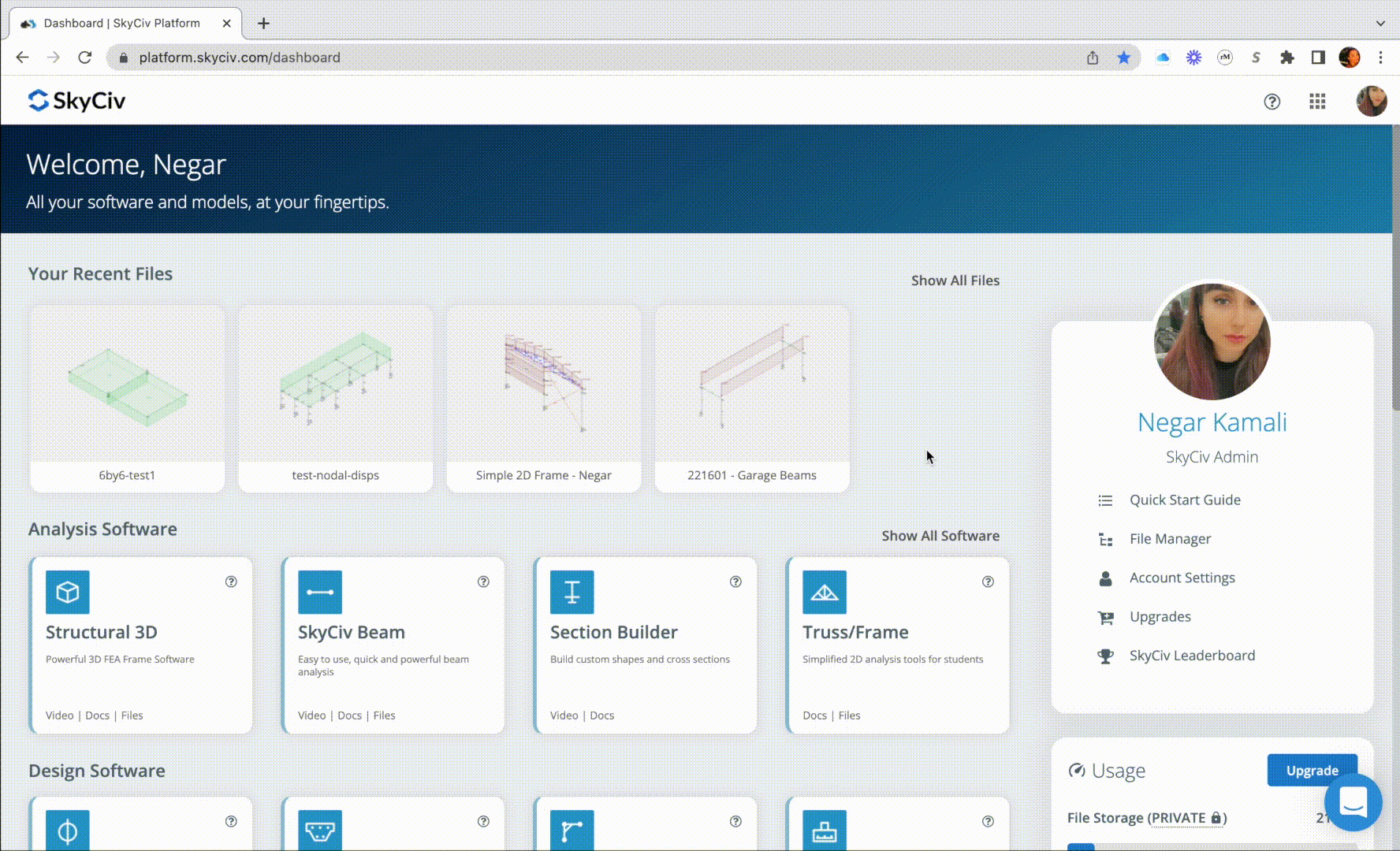 SkyCiv structural design software is 100% cloud, giving you instant access through your web browsers. Simply log into your SkyCiv account and visit the software directly. You can now access your files from anywhere and at any time.
---
SkyCiv software is built with a number of great modeling, editing, and reviewing features that help you achieve a much faster modeling workflow. These range from the pen tool, bulk editing, camera roll, and more.
Learn about SkyCiv modeling features →
---
Clear step by step calculation reports help the engineer understand exactly what the software is doing - no more blackboxes!
Learn about reporting →
---
Share and collaborate in real-time with your team using our file sharing and permission control functionalities. They also allow the SkyCiv Support team to view your models so support can never be easier.
Learn about file sharing →
---
---