Introduction
In the following tutorial, we will explore how to use the SkyCiv Excel plugin to create a tank using parametric modeling, finally, we will see the results of our tank in Structural 3D.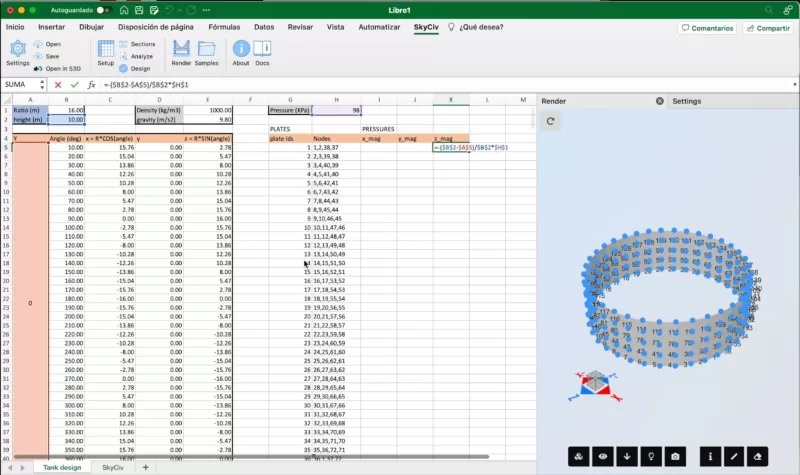 You have to download the SkyCiv for Excel plugin, install it, and then authenticate using the API key. To find your API Key please refer to the following link find my API key. Copy the key, go to Excel > SkyCiv > Settings > provide your SkyCiv username and paste the API key > Click on Authenticate.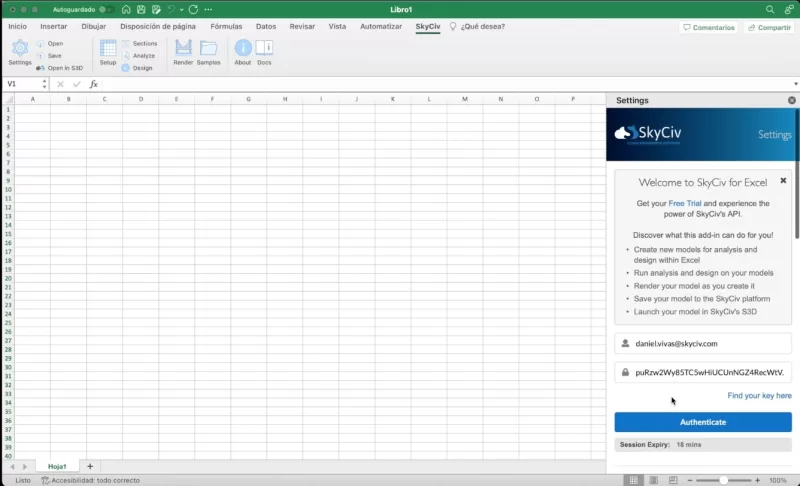 Setup
To create the different elements and properties in the SkyCiv plugin we need to go to SkyCiv tab > Click on Setup, this will open a new sheet with a predefined template where you can insert different information of your structures, in this example we will be working with:
Nodes
Materials
Supports
Pressures
Plates
To see the results of the input data you need to open the renderer, to achieve this go to SkyCiv tab > Click on Render.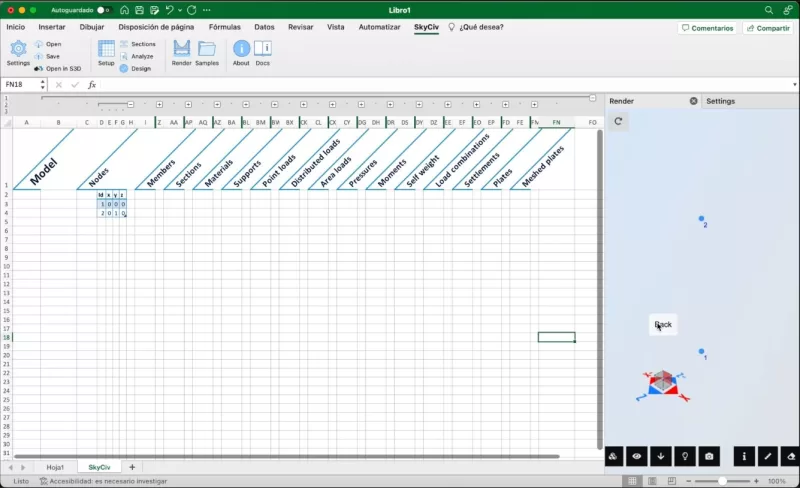 Modeling
Follow the steps in the video to create the parametric modeling algorithm, we will use the ratio and the height variables to calculate hydrostatic pressure, circular coordinates, plates, supports, and pressures for each plate. The purpose of the tutorial is to show how you can create parametric modeling when you have to do repetitive tasks on your designs.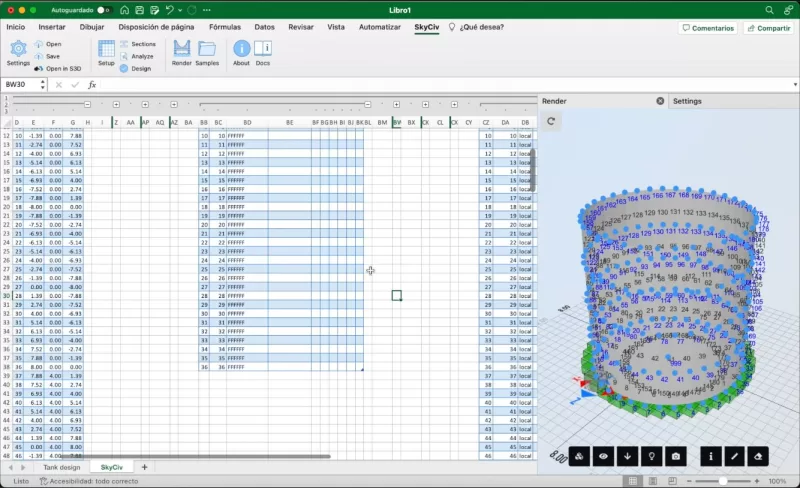 Results on S3D
After you finish the modeling of your structure in Excel you can go to SkyCiv tab > Click on Open in S3D. That will open a new window to see the result of your structure in S3D, you can save your file and continue working on the platform.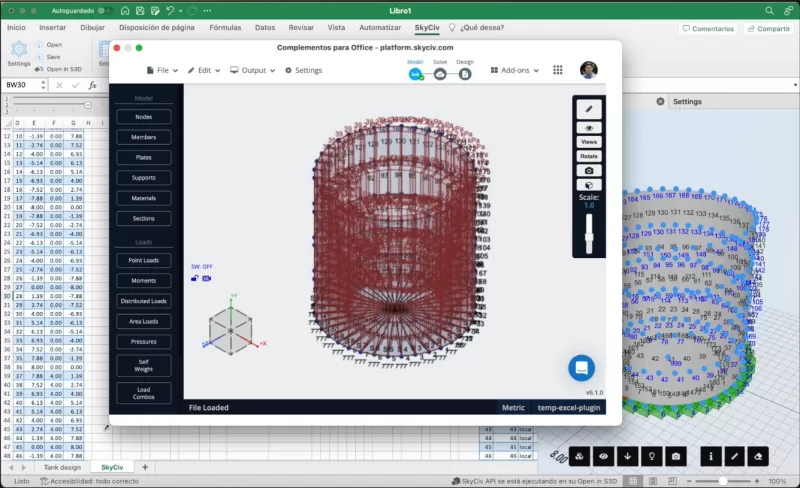 FAQ
Yes, this plugin uses the API from SkyCiv, so you can create structures with this tool, it is recommended to use the plugins or the API when you have to do repetitive tasks on your structures.
Yes, you can model your structures on the plugin, and at any moment you can click on Open in S3D to see the results of your modeling in S3D.
Yes, you can go to the SkyCiv plugin in Excel, click on Analyze and it will return the results for your structure.