Ever since we released our first MVP (Minimum Viable Product), we have looked to our users for feedback and to help us guide the future of our software. We take great pride in our platform, with both Founders being extremely passionate about the product. But at the end of the day we are not the end user - you are. We build software for practicing Structural Engineers, users that use software day-in-day out, relying on it everyday for their projects and design needs. Our goal for the platform is for it to be an enjoyable part of our users' engineering process.
Since day one.
The SkyCiv MVP was a pretty basic calculator. We tackled a single problem: how can engineers quickly and easily produce accurate and clear bending moment and shear force diagrams? As a free tool, our user base grew quite large, but the future possibilities were unknown. As emails came in, users began voicing their opinions by requesting features and functionality that would help them design better. This focused our attention towards what engineers really needed.
This was the start of our journey to extend the functionality of the software. Based on feedback from the user, we built features in line with what they needed; prioritising professional engineer suggestions and common feature requests. Without actively listening to user feedback, we wouldn't be where we are today.
The Concept of Design Thinking
Design Thinking is a creative concept that can be applied to just about any problem solving process. In our space, we consider Design Thinking to be a problem solving process that starts with a customer-focused problem, prototyping a simple solution, and iterating on that solution based on user feedback. This, in turn leads to better products, services, and internal development processes.
Source:
Interaction Design
SkyCiv employs Design Thinking for all of our products and features. For instance, take our
Wind Load software
. This MVP was released in late-2018 and has already been updated 6-7 times thanks to user feedback.
Empathise:

Users are having a difficult time applying wind loads from design codes; they are complex and require site-evaluation. Understanding the users needs via interviews and surveys.

Prototype:

A Google map that will pull all necessary site requirements and produce the design pressures from specific design requirements.

Test:

Early Alpha release to key customers (that initially requested the feature). Auto-feedback requests, to get feedback and further feature requests.

Iterate:

More info-tips to explain design code references, separation of cladding and main wall pressures, ULS+Serviceability wind speeds, reporting.
As you can see, the user is heavily involved in this process. It's a partnership between user and developer to ensure the products are not jut solving our user's problems, but in the best possible way.
This style of implementation and thinking provides companies like SkyCiv with better products, happier customers, and a more adaptable business model. It is for these reasons that design-driven companies have outperformed the S&P by 228% over ten years: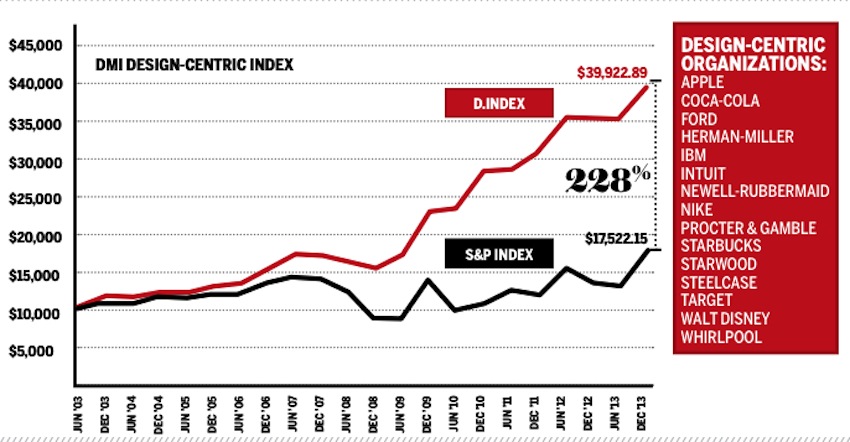 Feature Requests - live chat and beyond
In larger companies, this feedback goes up the pipeline, in the hopes it is released in a future update which may be a year away. With our live chat, we're speaking with the customer everyday. It helps us close the gap between user feedback and development. Many of the engineers on our support team are also on the product development team; meaning your feedback is going direct to the developers.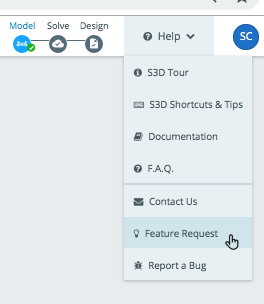 The process is pretty simple. First, a user requests a feature or need. Most of the time, these features are added to our list of frequently requested features, which is prioritised by the number of requests and the account-level of the user (Professional Accounts are weighted more heavily than free accounts for instance). Some of these features are fairly simple (appearance change, bug fix, adding tooltips) and can be rolled out within a couple days, sometimes even hours, of the original request. This is where operating on cloud exemplifies its value.
Sitting on Cloud 9
Being on the cloud gives us the ability to roll out updates, patches and features faster. On average, we update our software every two weeks - not every two years.
Often when a user requests a feature which sounds like a good addition to the software, it can be rolled out as quickly as a week. For instance, recently we released our Relative Member functionality, which allows engineers to easily add a member from a given reference point. It went to the development team who added this functionality and included it in the next release a week later.
This rolling-style of development means SkyCiv is always improving and becoming better for the user day-by-day.
The User Experience is a priority here at SkyCiv. Being a customer-focused company means that we believe product development is a joint venture between us and the user. Have any thoughts, ideas or feature requests? Email me personally at [email protected], we'd love to hear from you!
Haven't tried SkyCiv yet? Get started for free today!
Sam Carigliano
CEO and Co-Founder of SkyCiv
BEng (Civil), BCom
LinkedIn